Tens of thousands of people will attend this weekend's Chevrolet Performance U.S. Nationals at Lucas Oil Raceway in suburban Indianapolis.
They'll be there to see some of the best performers that the world of NHRA drag racing has to offer.
But between burnouts, finishes and between rounds, don't be surprised to see at least a few doing some reading in the grandstands and suites.
Veteran NHRA public relations representative Bob Wilber has written a very compelling and humorous book – "Bats, Balls and Burnouts – A Life of Sports, Marketing and Mayhem" – that details his long tenure in the world of sports as an athlete and PR rep.
Wilber grew up steeped in Major League Baseball as his father, Del, played in the big leagues for several years before Bob was born. Bob followed in his father's athletic footsteps, playing high school, college and six years of minor league baseball and becoming a baseball scout before moving on to administrative roles in soccer and as a player agent.
But that was all a prelude to Wilber changing careers shortly before turning 40, and then spending more than 20 years in the NHRA in a variety of roles, including marketer, racetrack operator and ultimately a team PR rep.
"Looking back over all of my career, playing ball, college ball, professional ball, at the time was my dream and all I cared about," Wilber said. "That was my dream.
"But looking back over all of it, the 20 years in NHRA drag racing were the most rewarding. That was not handed to me. I was not the son of a drag racer, I was the son of a baseball player.
"And the soccer part of it, I was a marketing guy, which was not my forte. But what I really am is a communicator. So to be a PR guy for all those years, to go from being nobody and then look back over my career, to see what we did and where I got and the respect I earned, that is my greatest accomplishment. I started from nothing in this sport, I didn't know anything about the sport."
Wilber's new book tells a number of great stories of the Minnesota resident's time in the straight-line world – which is quite appropriate to be discussed here, as the U.S. Nationals is the biggest and most popular drag race in the world.
And has been for nearly 65 years.
"Probably the biggest memory of my drag racing career was the 2005 U.S. Nationals, when Del (Funny Car driver and one of Wilber's closest friends, Del Worsham) won the Skoal Showdown (an exhibition race within a race), and then doubled-up and won the Nationals," Wilber said. "That was pretty remarkable for a group like us.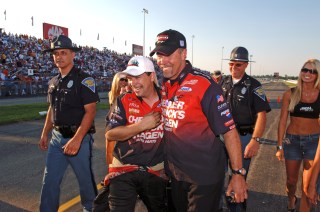 "And we didn't luck into any of it. We just beat all the big hitters. That was one of the most excited moments of my life, and that's what I love about drag racing, is that every race win is a walk-off winner.
"I walked up to the starting line for the final round, I knelt down to shoot the video and the thought came into my head, 'In four seconds, this is going to be over, and nobody knows how it's going to end.' It's not like you're up 9 runs in the ninth inning or 42 points in the fourth quarter.
"I love that about drag racing because every one is a complete explosion of emotion. It's like it's tied in the bottom of the ninth and someone is going to hit a home run."
That Wilber, whose book went on sale recently on Amazon, would be at the U.S. Nationals this weekend to sell and autograph his book as well as catch up with longtime friends and fans, was an easy choice.
That race has figured highly throughout his career in the sport, providing a number of memories that he candidly describes in the book.
Wilber spent 12 years working with Worsham, one of only three drivers in NHRA history to win world championships in the sport's two most popular classes: Top Fuel (2011) and Funny Car (2015).
Other drivers Wilber worked with in his career included two other veteran Funny Car drivers, Tim Wilkerson and Whit Bazemore.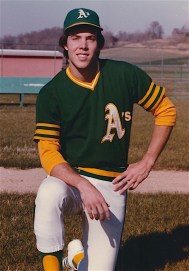 Having grown tired of constant travel, he decided heading into the 2015 U.S. Nationals that he would retire at season's end and put his life story on paper. It took him one year to write.
The theme of the book, Wilber said, is "plow forward" – and that's exactly what he did. He wrote 5-6 days per week for one full year, writing 1,000 pages before trimming it down to the final in-print version of 510 pages across 33 chapters.
The book came out this July and has been very well-received, so much so that Wilber is thinking about additional book projects, maybe even a sequel.
"There are still many, many stories to tell," Wilber said. "There's probably a decade's worth of books to write if you want to do drag racing, I guarantee you."
And indeed, Wilber, now 61, is already preparing to do two more books, one on drag racing and the other on minor league baseball.
Drag racing books are rare to come by. How Wilber arrived at writing his book is interesting. It was during his final season on the NHRA circuit – and during the 2015 U.S. Nationals – when Wilber confided in a fellow PR rep who was also at a similar career crossroads about retiring and pursuing other opportunities.
Close friends for many years, they looked at each other and the answer just struck Wilber.
"I don't know what I want to do when I grow up," Wilber said, recalling the conversation with a laugh. "What am I really supposed to be doing here?
"I looked at her and it was right then and there that I decided to write my book. I just made up my mind and I've done it."
* * * * * * * * * * * * * * * * * * * * * * * * * * * * * * * * * * * * * * * * * * * * * * * * * * * * * *
"Bats, Balls and Burnouts" is available on Amazon.com, on Kindle and Nook formats, and will be on sale at Tim Wilkerson's souvenir trailer this weekend at LOR.
Wilber will be at the trailer during much of Sunday, signing books, as well.