Tomorrow, NBCSN will have a solid 18 straight hours of motorsports content – kicking off with Formula 2 coverage from Italy at 6 a.m. ET and concluding following NASCAR Victory Lap, after the Bojangles Southern 500 at Darlington, at midnight.
The three centerpiece races are Formula 1's Italian Grand Prix at 7 a.m. ET, the Verizon IndyCar Series' INDYCAR Grand Prix at The Glen at 1 p.m. ET and the aforementioned Monster Energy NASCAR Cup Series Southern 500 from Darlington at 6 p.m. ET.
NBCSN F1 and IndyCar lead announcer Leigh Diffey will promptly call both the Italy and Watkins Glen races in the same day, transporting direct to New York from NBC Sports Group broadcast headquarters in Stamford, Ct. once the F1 show wraps.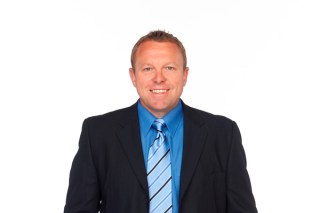 While it's an undoubtedly long day and the preparation comes from not only getting set for F1 and IndyCar, but also rugby, Diffey is looking forward to his second "Diffey doubleheader" call of motorsports.
He also did this in August 2015, calling the Belgian Grand Prix in the morning from Stamford, and then arrived at Pocono Raceway for IndyCar's 500-mile race there.
"Yeah, this is really exciting. This is the second opportunity for me to do this, to do the double, to do the Formula 1/IndyCar double. Myself and Steve Matchett did it a couple of years ago after the Belgian Grand Prix and then the Pocono 500. So we know that it is doable," Diffey told reporters on a conference call previewing the tripleheader earlier this week.
"However, it's a pretty long day, considering that our morning start for F1 is at 3:00 a.m. when the wake-up call goes off. So it's a long day, but it's a really enjoyable day, and I feel really fortunate and really excited to be honest to be doing it again, given where both open wheel series are with the titles up for grabs. Obviously IndyCar is a lot closer to its ending than Formula 1 is with just two races left in the Verizon IndyCar Series and still eight more Grand Prix left on the Formula 1 side of things.
"Both championships have been fascinating this year, and to be across both of them in the one day is very, very exciting. I haven't done a lot of IndyCar this year just because of so many different clashes, so I'm looking forward to getting back with my old mates PT and Townsend Bell and the whole IndyCar group, and then I'll be with the IndyCar group for the season finale in Sonoma, as well. Nothing other than really excited to be doing it."
Diffey's schedule has only allowed him to call one prior IndyCar race this season (Barber) as most F1 and IndyCar weekends have conflicted when both have been on NBCSN.
"You do the same style of preparation — well, I do anyway, just myself," he said. "I do the same preparation for whatever I'm calling. That's divided up into lead-up preparation and then what I call in-the-moment, like in-the-weekend preparation, and then it all leads up to doing the race.
"And in addition to that, I'm doing rugby on Saturday, as well.
"You just have to compartmentalize. You've just got to take it, whether it be series at a time or event at a time, but yeah, I mean, you've got to make sure you've done it on the front end, the homework and the preparation on the front end. But yeah, it's just switching your brain at the time when it needs to be switched into which mode and which series. But I mean, I'm lucky, like you said, that I've worked on all three series this year, and I watch a lot of motorsports, because it's not my job, it's my passion.". So yeah, looking forward.
"But no difference in preparation. I mean, you've just got to grind it out. I always tell my kids, I do more reading and writing now than when I was in university."