Lewis Hamilton's flawless display through the Italian Grand Prix weekend is likely to go down as being one of the most significant of his Formula 1 career.
Not only did he deliver one of the most crushing wins of the season for Mercedes on Ferrari home soil.
Not only did he take the lead of the drivers' championship for the first time this year, taking a huge stride forward in his bid for a fourth crown.
But he also strengthened his case to be considered one of F1's all-time greats by becoming the sport's record pole position holder.
The record changing hands for just the sixth time in F1's 67-year history, Hamilton surpassed Michael Schumacher's tally of 68 poles by topping qualifying for the 69th time in his career.
The enormity of the result was not lost on Hamilton, a driver who grew up watching Schumacher, but the Briton has never been a man to rest on his laurels.
"You know, Vettel's not far behind, so I've got to keep going," Hamilton said after the session.
"I've got to keep extending it otherwise he might catch it, and so I'll stick around for a while and try to make life hell for him."
He's got the record – but just how many pole positions can Lewis Hamilton end up with before his time in F1 is over?
If he continues at his current rate, passing the 100 mark and becoming F1's first pole centurion is definitely possible.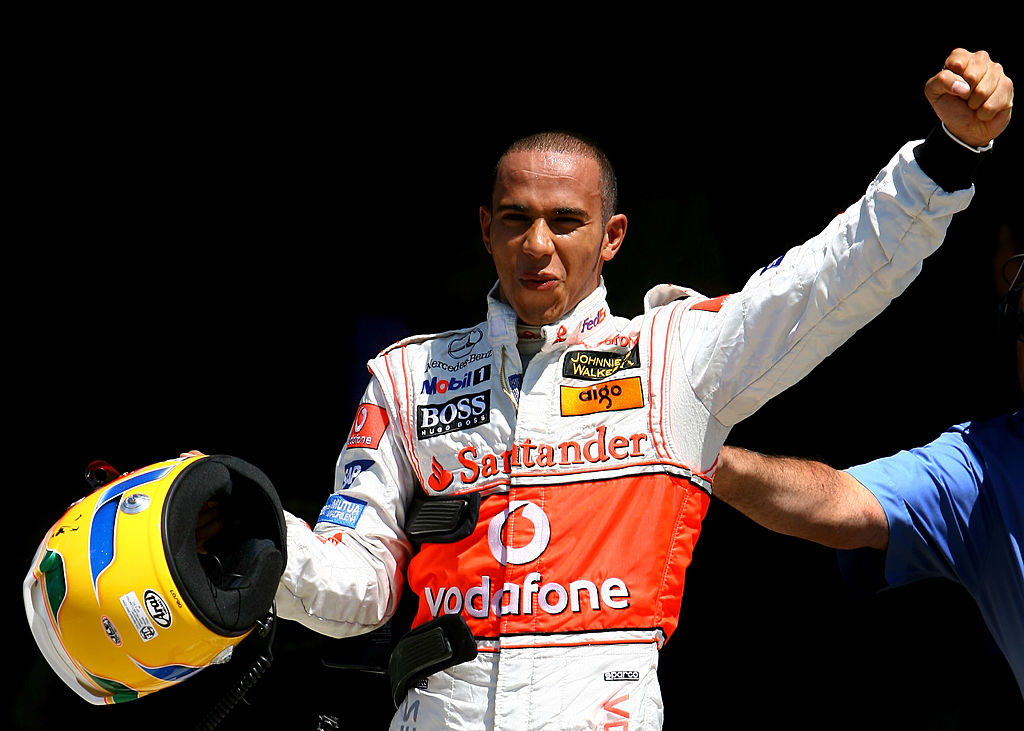 THE ROAD TO THE RECORD
Hamilton's chase to become F1's pole position record-holder has accelerated dramatically in recent years, largely thanks to Mercedes' domination in the V6 turbo hybrid era.
Always a good qualifier, Hamilton has not gone a season in his F1 career without scoring at least one pole position, with his strongest years at McLaren coming in 2008 and 2012 (seven poles in each season). Even in his debut campaign, he was on pole six times, his first coming in Canada (pictured above).
However, it was Vettel – who is now on 48 poles – who looked most likely to break Schumacher's record at the end of 2013, sitting on 45 by the end of his fourth title-winning campaign. Hamilton, by comparison, was 14 behind on 31.
But Mercedes' jump on the field at the change of the engine regulations in 2014 push Hamilton's pole chase into hyperdrive. Seven poles in 2014 saw him draw close to Vettel before overhauling the German through 2015, taking 11 poles en route to his third world title. Had Mercedes teammate Nico Rosberg not been such a closer challenger, he may have broken Schumacher's record long ago.
2016 was a title-less season for Hamilton, but another 12 poles meant Schumacher's record was easy prey, so long as Mercedes didn't collapse on the change of technical regulations in 2017.
While Ferrari has been its closest challenger yet and been on a par in races, the Silver Arrows retained their edge in qualifying, with Hamilton's eighth pole of the year at Monza being enough to give him the record.
Vettel certainly has a chance of surpassing the likes of Schumacher and Ayrton Senna (65), but if Hamilton continues at the rate he's been going at, it'll take a mighty effort to claw away the all-time record.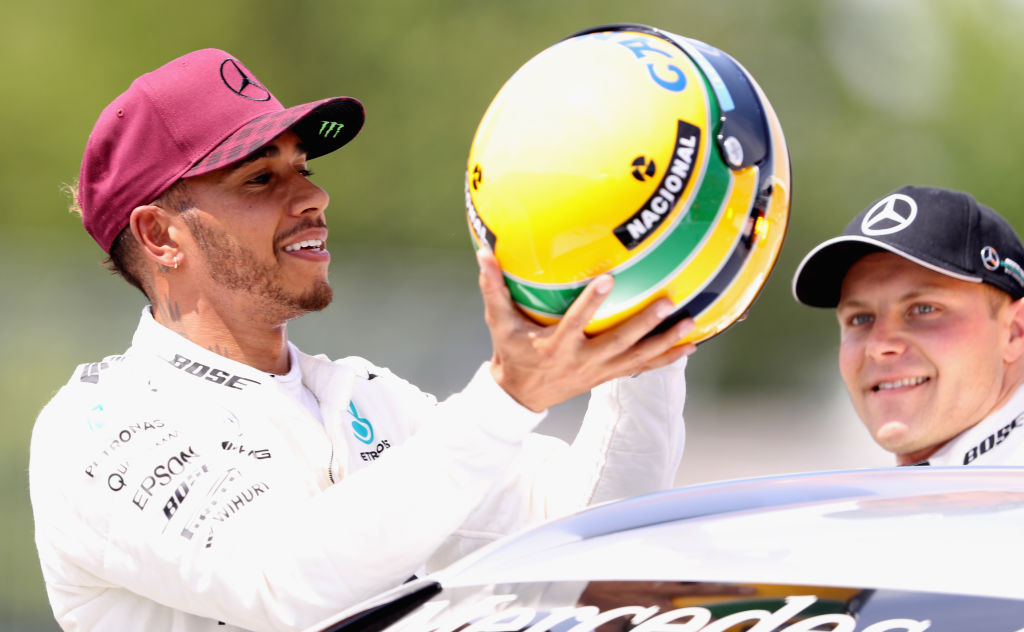 HOW HAMILTON CAN REACH 100
The kids are back to school, but now it's time for us to do some math.
Hamilton is now on 69 pole positions, and will undoubtedly add to this tally before the season is complete. Ferrari should be closer at tracks such as Singapore and Abu Dhabi, meaning a sweep of the remaining seven races is unlikely, and you cannot discount teammate Valtteri Bottas.
Say Hamilton adds another three or four poles onto his 2017 score, he'll be onto 72 or 73. Let's be conservative and go with 72.
To pick up another 28 poles before calling time on his F1 career will be a challenge. Hamilton is 32 and has one year left on his Mercedes contract, and has hinted he won't stick around forever, having interests outside of the sport in music and fashion.
But staying on for at least another two years beyond 2018 is a sensible guess. He'd be 35 by then, and would certainly have time on his side given that most stretch into their late-30s before calling it a day (e.g. Jenson Button, Kimi Raikkonen).
Just as much hinges on how long Hamilton sticks around, his chase for 100 is also down to how competitive Mercedes can be. If it remains the team to beat and can continue to deliver the kind of qualifying edge it has this year despite Ferrari's resurgence, he should manage it comfortably.
The fact there will be no seismic changes to the regulations until 2021 also works in Hamilton's favor. As seen with Mercedes in recent times and Red Bull before that, teams often retain their advantage through regulation eras – they won't drop off the map all of a sudden.
Mercedes is pushing to become the first team to win back-to-back titles across a regulation change this year, so again, it would be a surprise to see a collapse.
31 poles through the final seven races of 2017, then all of 2018, 2019 and 2020. It's more than doable.
Taking our assumption Hamilton will take three more poles this year (again, it could be more), then he would require 28 poles across three years.
Were Hamilton to continue his record since the start of the V6 turbo era, he would just about reach triple-figures.
Since the start of the 2014 season, Hamilton has scored 38 pole positions. Adding on our presumed three for the rest of the year, that gives him 41 across four full seasons – an average of 10.25.
Keeping that record up, Hamilton would sit on 102 poles by the end of the 2020 season (or 103 if you want to round up).
Of course, Bottas could find another gear and begin to share poles out more evenly with Hamilton at Mercedes, much as Rosberg did in 2014. Ferrari could shake off its Saturday hoodoo and become a force once again. Red Bull might get its act together and also begin to draw poles away from Hamilton.
But on the same vein, Hamilton and Mercedes might become even more dominant. He might decide to keep on racing until he is deep into his thirties, giving himself more time to pull even further clear at the top of the record list.
The point is that Hamilton can reach 100. And much as Michael Schumacher's tally of 91 grand prix victories has been deemed by most to be unbeatable, Hamilton would have a pole record that would surely cement his place as one of F1's all-time greats.
That is if there is any question about that status already.