The end finally appears to be in sight.
After three years of disappointment, anger, unfulfilled promises and frustrated radio calls – chiefly from Fernando Alonso – the long-mooted split between McLaren and Honda is on the horizon.
Last weekend's Italian Grand Prix saw a number of crunch talks take place between the two parties as the clock ticked for a final call to be made.
Development of McLaren's 2018 F1 car is well underway, and there is only so far it can get before knowing what power unit needs to run in the back, be it Honda or otherwise.
So how is the puzzle going to piece together?
DIFFERENT GOALS
The McLaren-Honda split is not an amicable one. It is not a 'conscious uncoupling.' It is McLaren saying enough is enough, asking Honda to pack up its things and leave.
Honda has long stressed its commitment to both McLaren and F1, not wishing for their partnership to end after just three years, having made continual promises of improvement and development.
We heard the same throughout 2015, and shoots of revival certainly showed the following year as McLaren shot up to sixth in the constructors' championship, only for the decision to change the layout of its power unit to backfire badly this year.
Honda is now enjoying support from Ilmor Engineering to try and get back on-track, but promises have still been broken. The latest blow came at Spa when a promised 'Spec 4' power unit upgrade only turned out to be a 'Spec 3.7', falling short of the planned targets.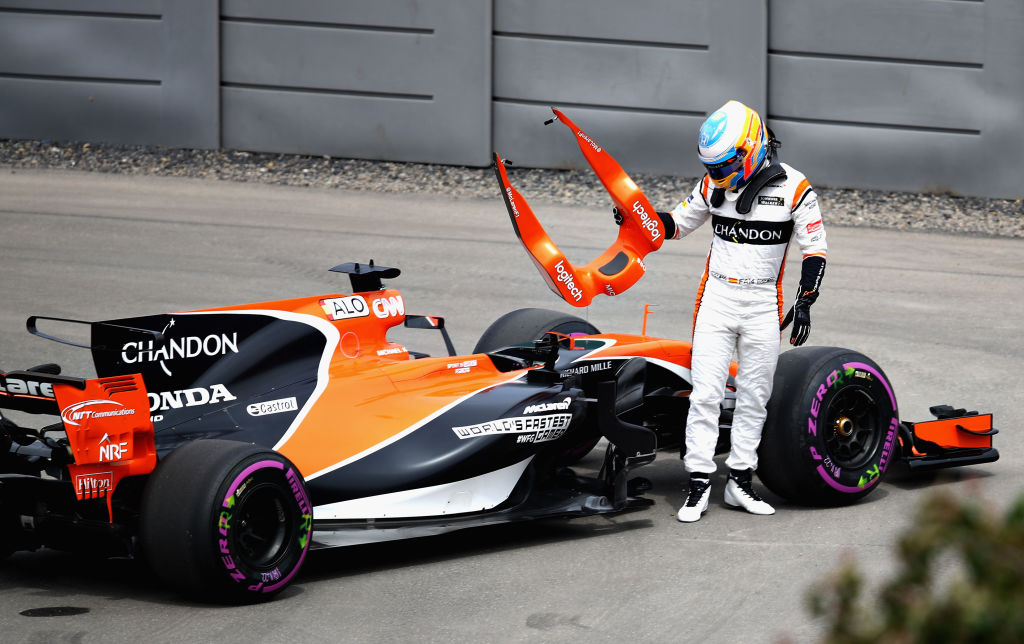 McLaren's frustration is understandable, yet there will be some big losses as a result of any possible split with Honda, mainly financial.
Honda is known to pump a significant amount of finance into McLaren's F1 operation, thought to be well over $100 million per season, all things accounted for. It's a figure that would be a dent in any team's budget, yet for McLaren, it is not worth the sacrifice of being uncompetitive and toiling at the back of the field.
"We can't afford not to be on the podium," McLaren executive director Zak Brown said at Monza last weekend, via crash.net.
"It's a big decision that has lots of elements to it, and economics are one. Fortunately, we have extremely committed shareholders that we can make a sporting decision and deal with the economics.
"We're not financially challenged. We can navigate any financial situation."
As far as McLaren is concerned, there is nothing Honda can offer to save the relationship except a good power unit for 2018 – and if a track record is anything to go by, you can forgive the British team for lacking confidence.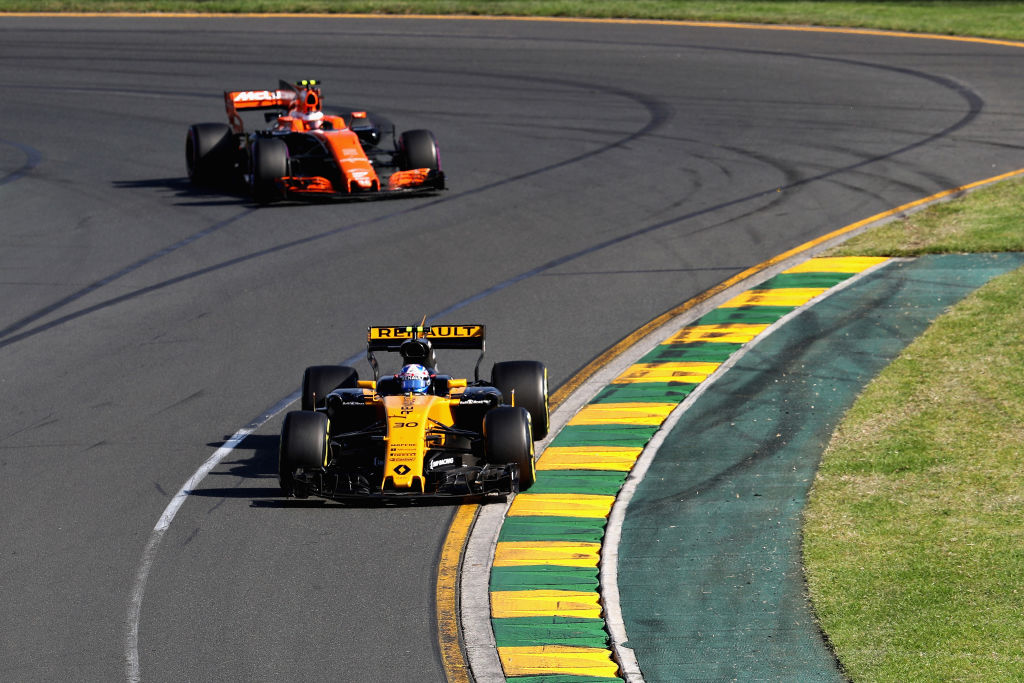 RENAULT AS AN ALTERNATIVE
Given Renault's struggles with its V6 turbo power unit and own saga with Red Bull back in 2015, when the team even considered linking up with Honda, there is a certain amount of irony that it has become McLaren's only alternative for next season.
McLaren had initially hoped to rekindle its famed partnership with Mercedes that ran from 1995 until 2014, yielding titles with Mika Hakkinen and Lewis Hamilton, only for top brass at the German manufacturer to become wary of any possible deal.
Ferrari was only even a slim option given the acrimonious history between the two teams, leaving Renault as the only manufacturer in the sport that could help out.
Renault's F1 engine involvement has been a strange one of late, given its ties with Red Bull at the front of the pack while its own works operation toils in the midfield, trying to rebuild after its revival for 2016. Should McLaren come on-board, it would have three teams looking for works-level support.
Renault officials were seen regularly heading in and out of McLaren's motorhome at Monza last weekend as talks continued, but there remained an elephant in the room: the commitment it would be making by supplying a fourth team next year.
Both Mercedes and Ferrari have raced with three customer teams besides their own works operations in recent years, but for Renault, at a time when it is already under pressure to improve the quality and reliability of its power unit, a fourth supply would be difficult to manage.
It emerged at Monza that this was non-negotiable for Renault, leaving any deal with McLaren dependent on an unlikely pretender in all of this: Toro Rosso.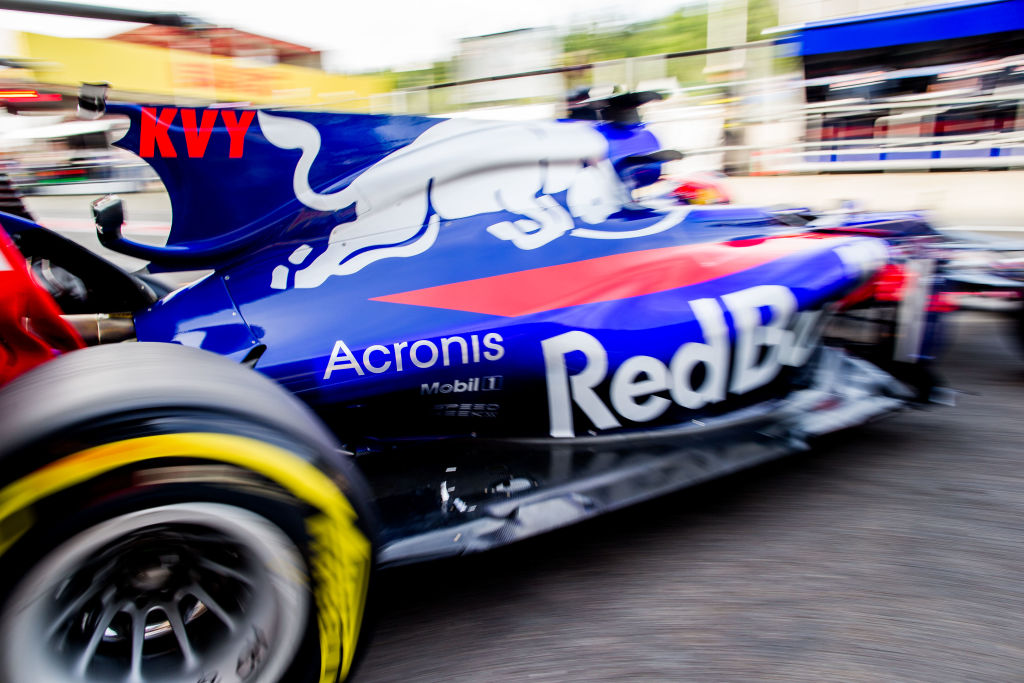 SWAPSIES?
Toro Rosso may be Red Bull's F1 B-team, but it has not operated on the same plane for all of its decade-long stint in F1. In fact, it has raced with the same power unit for just three seasons, otherwise enjoying a different supply.
So when speculation first emerged about a possible tie-up between Toro Rosso and Honda over the summer, it was not all that surprising.
A deal would certainly be attractive to Toro Rosso and, reaching further down the line, Red Bull. Let the B-team race with Honda power units until they get up to speed, then, as an alternative to the current Renault supply, increase the deal to include the senior team too.
"That scenario could be quite interesting as it would provide an option," Red Bull F1 chief Christian Horner told Sky Sports at Monza.
"At the moment we don't have any options. In this business you always want to have a few options available to you…"
Toro Rosso taking on Honda engines would ensure that Renault does not go up to four supplies, essentially swapping power units with McLaren. Both manufacturers would retain their existing power commitments, simply changing the postage address.
But just as McLaren has misgivings over Honda's potential, it is reasonable for Toro Rosso to have them too. Any engine deal would realistically be locked in until the next change in engine regulations in 2021, and while Toro Rosso may be Red Bull's B-team, it doesn't want to be scrapping at the back. It would be a gamble.
And just as McLaren needs to make a decision sooner rather than later to aid its 2018 car development, so too does Toro Rosso. A deadline of Sunday night at Monza was supposedly set by Toro Rosso, but five days later, though, we're still without an announcement.
Surely something before Singapore next weekend will be forthcoming.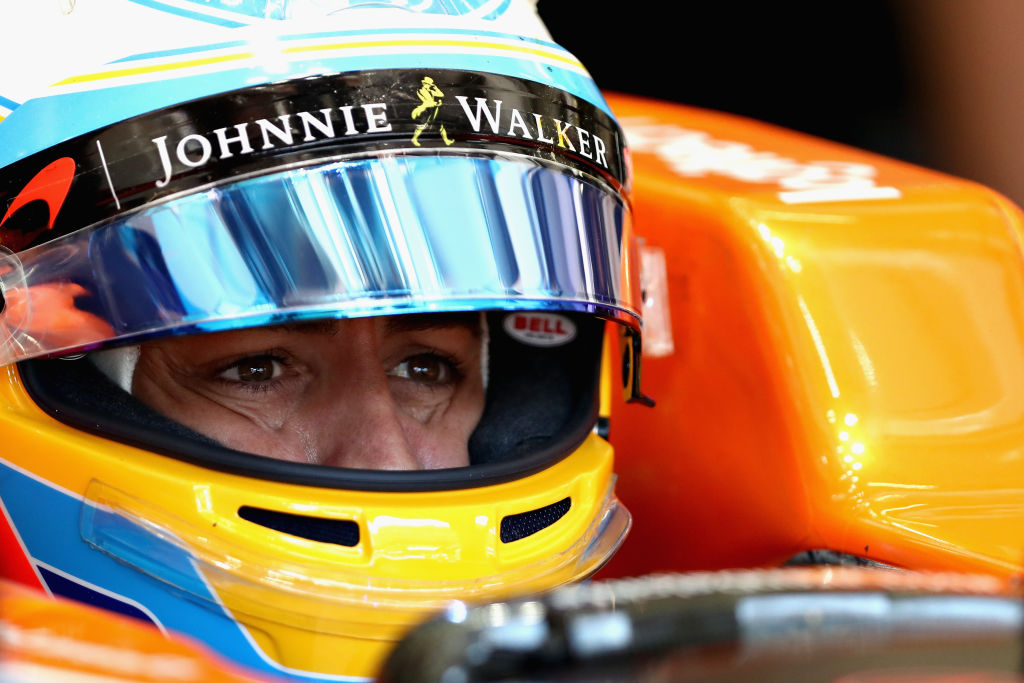 WHAT ABOUT FERNANDO?
Once McLaren's engine decision is firmed up, attention will then turn to star driver Fernando Alonso to see what his next move will be.
Having long delayed any real thoughts about his future until the start of September, the two-time F1 world champion is now next to move in the driver market for 2018 – although there isn't very far to go.
Alonso is out of options. If he wants to race in F1 next year, he needs to stay with McLaren, with or without Honda.
The only top-line seat still up for grabs is at Mercedes, but a renewal for Valtteri Bottas is, in the words of team boss Toto Wolff, a "no brainer." While a third stint at Renault could be of interest, the team doesn't yet have the means to allow him to fight for an elusive third world title, and a switch to Williams would be totally from left-field.
Alonso is happy with McLaren. He's unhappy with Honda. Take Honda out of the situation and put in Renault, a manufacturer that, for all of the criticism laid against it, has powered three grand prix victories in the past 18 months, and he may be able to once again dice it at the front of the pack.
If Red Bull can fight at the front, then McLaren, supposedly with one of the strongest chassis out there, should also be able to – the downside being that both the team and Alonso would have absolutely nowhere to hide next year.
The other driver that appears to be caught up in all of this is, curiously, Carlos Sainz Jr. Multiple reports in recent days claim that he could be used as a bargaining chip in any deal for Renault, who have identified the Toro Rosso racer as the perfect man to partner Nico Hulkenberg next year at its works team.
So the puzzle could, therefore, fit as so:
McLaren and Toro Rosso agree to swap engine deals for 2018.
McLaren keeps Alonso.
Renault gets Sainz to partner Nico Hulkenberg next year.
Toro Rosso gets a space for 2016 GP2 champion Pierre Gasly to move up to F1 next year.
Honda stays in F1, and gets a foot in the door for a potential works deal with Red Bull down the line.
Will there be a final twist in this tale? The next few days should reveal just what the future holds for all parties as this saga nears its endgame.