The four drivers with the most realistic shots at winning this year's Verizon IndyCar Series championship in the GoPro Grand Prix of Sonoma (Sunday, 6:30 p.m. ET, NBCSN) have fascinating chapters to add to their legacies if they pull it off.
For Josef Newgarden, a title would mean he'd be the first series champion under 30 years old in nearly a decade (since Scott Dixon at 28 in 2008), and would mean he'd capture a title for Team Penske in his first year with the team.
For Dixon, a title would be his fifth – which would move him into elite company on the all-time North American open-wheel racing record list, second in all-time season titles behind only A.J. Foyt with seven.
For Helio Castroneves, a title would be his first after 20 years of trying, and check that second-to-last box (along with a fourth Indianapolis 500 win) he's been chasing over the run of his illustrious career in what is potentially his final start as a full-time IndyCar driver.
And for Simon Pagenaud, a second straight title would establish his bona fides as the first driver to repeat in six years, and move him into a club of three as a driver with multiple championships on the active grid. Right now, only Dixon and Sebastien Bourdais, with four titles each, are active drivers with more than one title.
Needless to say there is a lot to play for and with double points on offer, it changes the game a bit in terms of who can finish where from a math standpoint to determine the title.
BREAKING DOWN THE TITLE CONTENDERS' THOUGHTS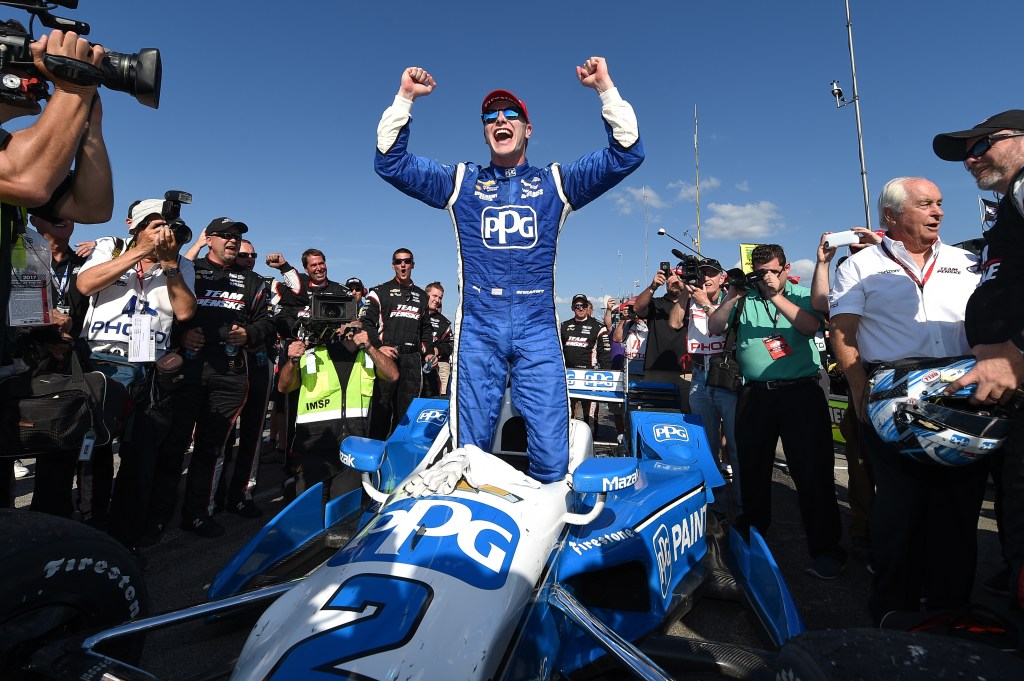 That Newgarden's been a title contender in his first year at Penske speaks to how well his integration has gone with the team, which was an established group on the No. 2 car with his predecessor Juan Pablo Montoya over the last three years. Much of his year has fixated on how well he's adapted to the Penske setups and having three other high-caliber teammates, different to the one or two different ones he had driving for Ed Carpenter or Sarah Fisher previously.
Coming to Sonoma this weekend, the challenge for him is ensuring his setup in tandem with engineer Brian Campe will see him with enough outright pace to be ahead of his teammates to secure the title. While a test last week may not translate too much given the difference in temperatures, it at least gives him a baseline before Thursday's open test.
"I think all year long, we've been trying to understand, at least me personally, I've been trying to understand what Penske has done in the past and how I fit into that equation, and I feel like we've been very good about figuring that out for the most part," Newgarden explained. "Sometimes I've been a little bit behind to start a weekend, but for the most part we've been able to catch up when needed, and we're there in the end."
Dixon, by contrast, has been the sole title focus at Chip Ganassi Racing and Honda. Honda last had Graham Rahal in title contention at the last race two years ago but Rahal picked the worst time to have his worst weekend of an otherwise dream 2015 year. Meanwhile Dixon parlayed a perfect strategy and a bit of luck – courtesy of Montoya and Will Power crashing into each other – into snatching that year's title away from all of them.
Although Dixon enters three points back, and has been highly consistent with 15 top-10s from 16 races, there's still been a lot of points left on the table he wishes he had back coming into this race. And it's surprised him he's as close as he is considering those lost points.
"I think with the ups and downs and misfortunes we've had throughout the season, I'm somewhat surprised that we're still within striking distance for the points race, especially with Texas, Indy, Long Beach and St. Pete where we could have had a ton of points through those four alone," Dixon admitted. "Definitely it makes for an exciting championship last race, which is what everybody expects, I think, out of the Verizon IndyCar Series and how is always is. But yeah, it's pretty tight.
"I think Ganassi are very strong at these high-pressure, coming-down-to-the-wire situations, and not just for myself but other championships they've won through the years," he added, as Ganassi and Honda look to add another title together beyond the nine they already have (1996 through 1999, 2008 through 2011, 2013).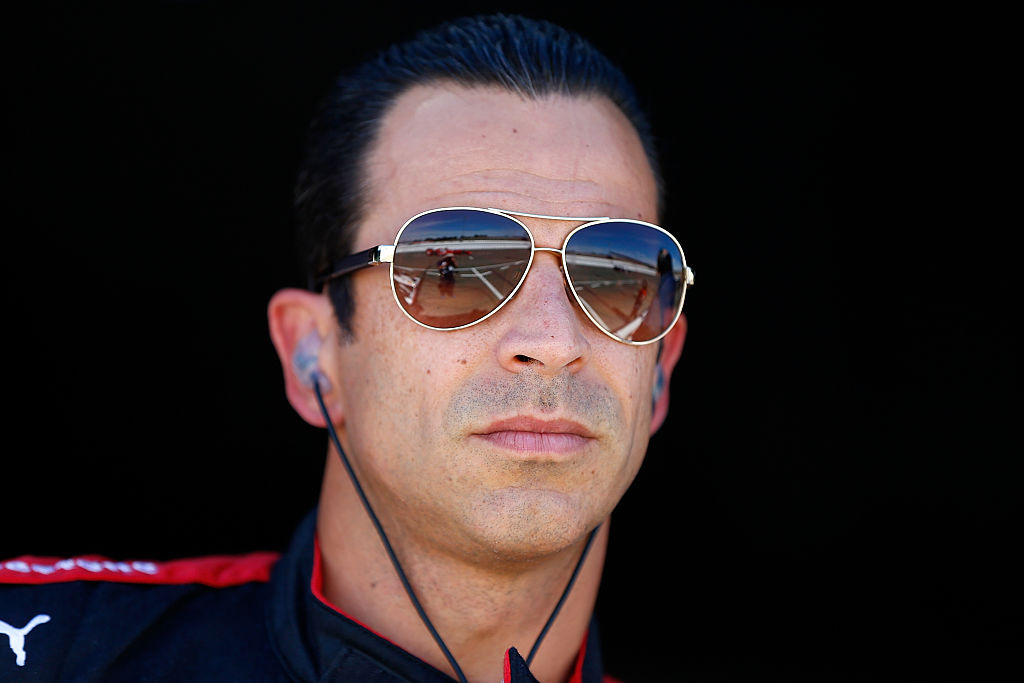 Castroneves has undoubtedly had a lot on his mind of late. His future in the series has been a talking point since the summer, but before the weekend his immediate future was focused on ensuring his home in Ft. Lauderdale, Fla. was being prepared and ready in advance of Hurricane Irma. Yet with a win and a bit of luck, he can easily make up a 22-point gap.
"We'll be getting ready here for the hurricane to be honest. I'm just a little confused to go back or not," Castroneves said last week. "But other than that, championship is on the line. We're really looking forward to it. It's mixed feelings. Obviously Newgarden with the secure lead and now so close to Dixon but at the same time opened up a very good chance for me, and obviously I'm going to do everything I can to make that up."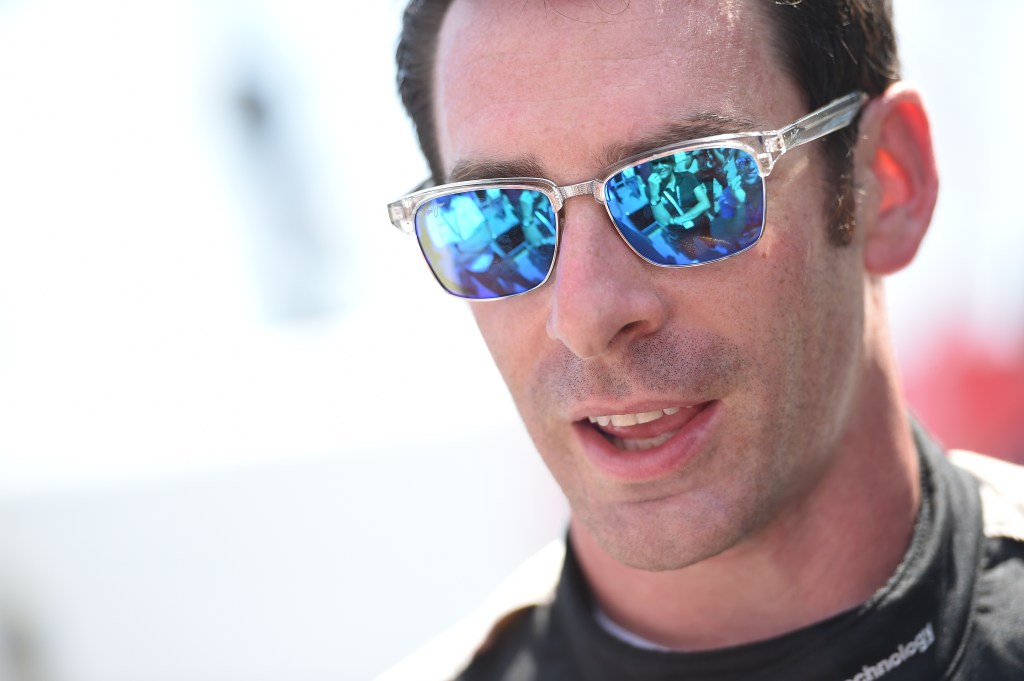 Pagenaud is trying to write a different championship script. Down slightly on pace this year, where he's struggled has been in maintaining success. The setups and pace were so good last year and produced so many wins and poles for his team that keeping them in the ballpark this year has been a challenge, in the pursuit of even better performance. Yet his consistency – some 12 top-five finishes that lead the series by a mile – keeps him alive and well in the title hunt, just 34 points back.
"I thought we had to give a different show to all of you guys, make it more interesting, so we did it a completely different way this year," Pagenaud laughed.
"Joke aside, it's definitely a much different situation. Quite frankly, we have nothing to lose, which is a very pleasant position to be in. All we've got to do is be aggressive and go to the front and try to win the race. It's a very simple way to look at it with not much pressure. The goal is just to be the best you can be on that day and try to win the race."
Double points also keep Power, Rahal and Alexander Rossi mathematically alive but there are only a handful of scenarios that would allow them through to the title. Power, at 68 points back, has the only semi-realistic chance if he was to win and all of the four ahead of him had problems. Where he finishes though could have a big impact on the title pursuit.
SO HOW WOULD INDYCAR FARE WITH EACH DRIVER AS CHAMP? 
The question of who would the best champion for the series be is also something to ponder.
Dixon, like Jimmie Johnson in NASCAR, is metronomic in his excellence. A fifth title in an era of parity, and given how many different cars he has had to adapt to and drive well over a largely spec era, would be something to celebrate. Yet like Johnson, Dixon is still largely under-appreciated in the grand scheme of sport. We've seen him win titles before, and yet none of them seem to penetrate beyond the IndyCar bubble.
Newgarden is the fresh young gun poised to become the face of the series. It's been building for years and those who paid attention to him at the start knew the potential was there. Granted, there are some who are uncomfortable with the concept of the series' potential "golden boy" breaking through in his first year with Penske. Yet a title win for him would give IndyCar another shot at marketing promoting a young American over the offseason. The potential is there, but must be capitalized on given the whiff that occurred last time 'round with Ryan Hunter-Reay after 2012, as that offseason was dominated by the politics of paddock in-fighting and Randy Bernard's ouster as CEO, and "RHR's" incredible title rally completely overshadowed.
A Castroneves title would be the best thing for him, but a potential nightmare for the series. If as expected Castroneves doesn't return to IndyCar full-time in 2018, and races sports cars for Penske's new Acura prototype program, IndyCar would face the double dilemma of having an Indianapolis 500 champion not driving for the same team and the series champion out of the field. And with the prospect of IndyCar eschewing a season-ending banquet to instead run one alongside a 2018 kickoff party at the Friday night of next year's St. Petersburg season opener, it'd be fair to say "awkward" would be the drinking term de jour.
As for Pagenaud, at almost no point this year has the defending champion felt like "the big story." That's not a knock on him, but it's been a case where any of Newgarden's arrival at Penske, Dixon and Ganassi's switch to Honda, Bourdais' savage accident and amazing recovery, Fernando Alonso's magical month of May and all the silly season speculation over the summer have dominated headlines. It was only when he lost a win – at Gateway – that Pagenaud was the main topic of conversation coming out of a weekend. He had his coronation last year with a dominant campaign and a deserved title. In 2017, his potential title – like his season – runs the risk of being an afterthought.
So those are the questions of legacies and story lines to think about heading into IndyCar's season finale in wine country. And it means IndyCar faces an interesting offseason ahead depending on who emerges top of the barrel at Sonoma.