Along with deciding this year's Verizon IndyCar Series championship, Sunday's GoPro Grand Prix of Sonoma (6:30 p.m. ET, NBCSN) will feature an end, or possible end, to multiple IndyCar eras.
From drivers possibly leaving the series, to drivers leaving teams after several years, to teams possibly downsizing, to aero kits going away, a number of items we've gotten used to IndyCar will change following Sunday's race, with some going away entirely.
Below is a list of a few highlights from this list.
HELIO'S LAST RIDE?
Rest assured, Helio Castroneves is unlikely to retire. But, this could be the final weekend where the effervescent Castroneves features as a full-time IndyCar driver.
Heavily linked to Penske Acura DPi program in the IMSA WeatherTech SportsCar Championship, Castroneves could be forced to call time on his IndyCar career if Penske were to shuffle him over to its IMSA program.
Further, this could also be the last race for a four-car Penske operation, as a departing Castroneves would see the team downsize to the three entries for Josef Newgarden, Simon Pagenaud, and Will Power.
However, a championship for the 42-year-old could throw a wrench into those plans, as nothing has been confirmed as of writing. A further report from Motorsport.com on Wednesday suggested the rumors of Castroneves' demise in IndyCar may well be premature.
Still, Castroneves is clearly closer to the end of his IndyCar career than the beginning, making him the likely sentimental favorite in this year's championship chase.
GANASSI SHAKEUP
With Chip Ganassi rumored to be retooling his IndyCar program, Ganassi stalwart Scott Dixon is expected to have a team full of new teammates next year.
Most notably, Tony Kanaan appears to be on his way out after four years since joining prior to 2014. Kanaan, like Castroneves, is a 20-year IndyCar veteran. Kanaan could well be on an IndyCar team next year, although nothing has been confirmed at this time.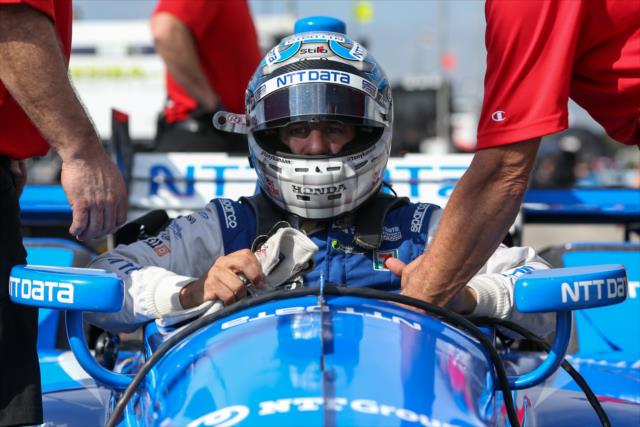 Since joining Ganassi in 2014, Kanaan has piloted the No. 10 entry, initially sporting a Target livery before NTT Data took over branding on that entry in 2015. In that time, Kanaan has surprisingly only won once, at Auto Club Speedway in 2014.
Current teammates Max Chilton and Charlie Kimball also appear to be on their way out. In fact, as my MotorsportsTalk colleague Tony DiZinno wrote at the end of August, both Kanaan and Chilton are reportedly confirmed as not returning, with Kimball's status in limbo with his funding not yet finalized – and even when it is finalized, he could move to another team.
Complicating matters further were Chilton and Kanaan being mysteriously parked at races at Pocono (Chilton) and Gateway (Kanaan), which infuriated both.
Ganassi, like Penske, could see his team decrease from four cars to two or three, depending on sponsorship. But, outside of Dixon, it looks the driver lineup will be retooled regardless.
BYE BYE AERO KITS
Finally, in perhaps the most notorious item on this list depending on who you talk to, the manufacturer aero kits from Chevrolet and Honda will be going away following Sonoma, to be replaced by a universal Dallara kit that has been getting rave reviews since it was revealed in July.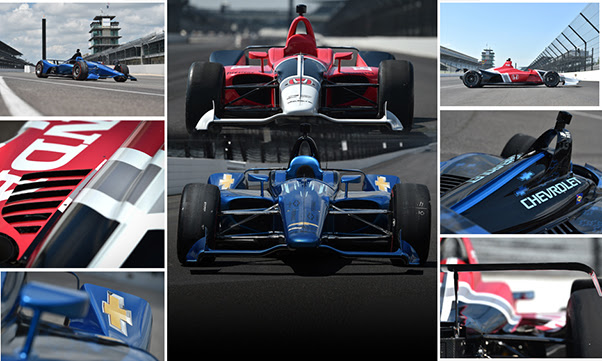 Sleeker with far fewer, if any, winglets, as was the dominant picture of the Chevrolet and Honda aero kits that debuted in 2015, the new bodywork shifts the focus to grip generated by underside of the car as opposed to the top side, which improve the racing and make things a little more challenging for the drivers.
The current aero kits seem to be going out the door with little remorse. When the Dallara DW12 was designed, it was done so with the idea outside parties (i.e. engine manufacturers) would have the options of designing their own aerodynamic components. However, mostly due to costs, the aero kit concept did not come to fruition until 2015.
And it's been a controversy ever since, mostly due to appearances, costs, and performance gaps (Chevrolet has mostly had the upper hand, though Honda's engine upgrades have help offset that gap and have things more evenly matched in 2017).
The beginning of the end of aero kits began in July of 2016 during a series-wide test at Mid-Ohio Sports Car Course, in which drivers Tony Kanaan and JR Hildebrand were asked by IndyCar officials to test various types of aerodynamic adjustments. Most notably, this included the lack of rear bumper pods, perhaps the most controversial component of the DW12 chassis.
Fast forward to 2017 and renderings of 2018 designs were slowly released throughout the Spring, and the new body work was officially revealed in July, with testing beginning immediately afterward. And test drivers Juan Pablo Montoya and Oriol Servia have raved about its performance.
"It feels pretty good; it's very different than the current aero kit," said Montoya after a July test at Mid-Ohio. "The (new) car is a little more forgiving, but the level of downforce is a lot lighter so you slide around a lot more. That, I think, is good."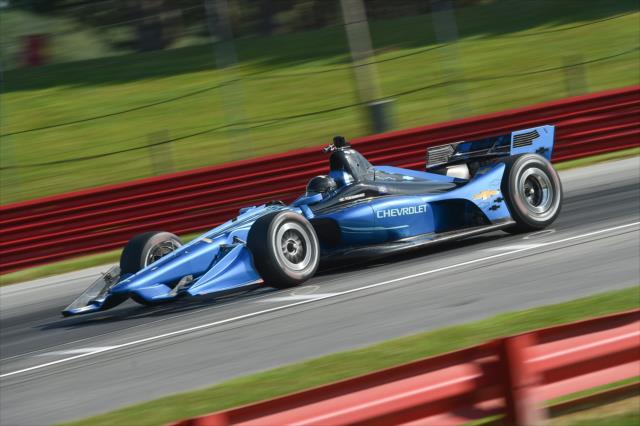 Servia not only echoed those sentiments, but also described the new aerodynamics as a major upgrade. "It was great, honestly," Servia said after the same test. "I'm not just saying it because it's what we wanted. It really was a lot better than this year's car."
All told, the current era of aero kits won't likely be missed as IndCar, its teams drivers, fans, and fans await the 2018 aero kit's race debut next year.
OTHERS OF NOTE
Among others, this could or almost certainly will also be:
The final bow for Indianapolis 500 champion Takuma Sato with Andretti Autosport
Either or both of Conor Daly and Carlos Munoz's tenures with A.J. Foyt Enterprises
JR Hildebrand's last drive as a full-time driver with Ed Carpenter Racing