Scott Dixon, Helio Castroneves, and Will Power had solid runs on Sunday's GoPro Grand Prix of Sonoma, with all three of them finishing in the top five.
However, their efforts were ultimately not enough to see any of them take a championship away from Josef Newgarden, who clinched his first first Verizon IndyCar Series championship by finishing second to teammate Simon Pagenaud, who moved up to second place in the standings as well.
Of those three, Dixon ranked highest in the championship order after finishing a distant fourth, over 12 seconds off race winner Pagenaud. Castroneves was even further behind in fifth, and more than 22 seconds off the lead, while Power managed to get on the podium by finishing third, but couldn't get close enough to challenge either Newgarden or Pagenaud.
For Dixon, the result caps a year in which he won one race and remained his usual consistent self, but could not overcome the Penske quartet.
"It seemed like the 3 (Castroneves) covered us. He was a massive roadblock at certain parts on the track. It was circumstance. Once we got clear track we could hunt them down. Huge credit to everyone on the NTT Data crew. It was a strong season. Congrats to Penske and Josef on a job well done," Dixon told NBCSN.
"I think we had good speed but we should have won quite a few races and we didn't. We got crashed out a bit. It was all valuable points lost. We learned a lot this season. Going back to Honda we made some good gains. We'll have a bit of a break and get going."
For Castroneves, the chance to battle for a win likely went by the wayside due to strategy, with the No. 3 Hitachi Team Penske Chevrolet group not following Pagenaud's four-stop strategy. Castroneves detailed that he tried that last year, only to see it fail, so he wasn't sure about trying it again.
"I last year did that strategy and it did not work, so I said, 'I don't want to be that guinea pig again and do the same thing. I want to change,'" Castroneves said of his team's strategy.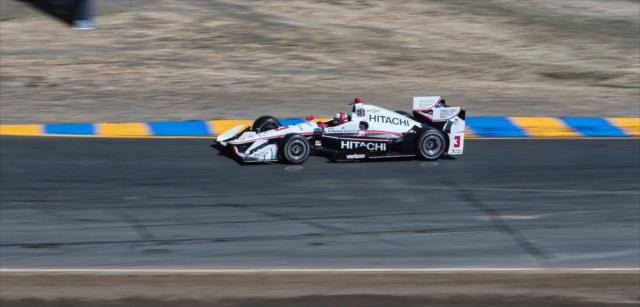 For Castroneves, this comes at a time with his future still uncertain, as he has not yet been confirmed as returning to Team Penske in the Verizon IndyCar Series or moving over to its new Acura DPi entry in the IMSA WeatherTech SportsCar Championship.
While he noted that not decision has yet been made, Castroneves asserted that his goal will remain the same regardless: win races.
"Now, you know, whatever happens in the future – sometimes you can use that in different ways, and something that I learned in the past: Sometimes we've got to dance according to the music. But at this point we're definitely going to announce — I feel whatever it's going to be, if it's moving on or not, I'm going to continue to motivate and keep working hard to achieve my goals, which is winning races," he declared.
Teammate Power ran a quiet race to finish third, and ultimately ended up fifth in the final standings. However, Power's day began with a little drama, as Team Penske swapped his and Newgarden's pit crews before the race began.
Power remained matter of fact about it afterward, and admitted that he understood why the team made the last-minute change.
"It's probably something they were thinking of, the team. Basically just assemble the pit stop competition winners from Indy, which is understandable," he explained. "They needed to make sure they had the absolute best possible chance, had everyone come in under yellow, the best chance to have Josef get out first."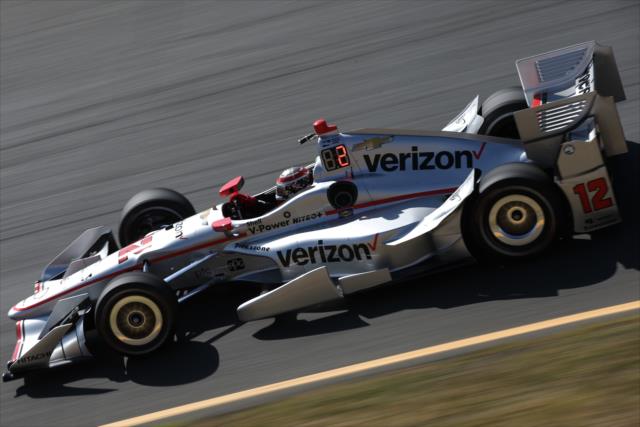 Power added that, while he entered the race with a mathematical shot the championship, his season never truly had him in a position to make a championship push.
"I just never quite got on a run, never," he revealed. "I think back to the ones that hurt, and it's failure at St. Pete and we're leading at Barber, that's a huge points swing for me right there that would have put me right in contention here, but getting the puncture. So there were a couple. But yeah, just up and down all year, up and down."