The IMSA WeatherTech SportsCar Championship and its two primary Challenge series, what are now called the Continental Tire SportsCar Challenge and Prototype Challenge presented by Mazda series, will have a new tire manufacturer partner from 2019 as Michelin replaces Continental.
Respective releases from both Continental and IMSA about the change are below. NBC Sports will have more to follow on this story later.
—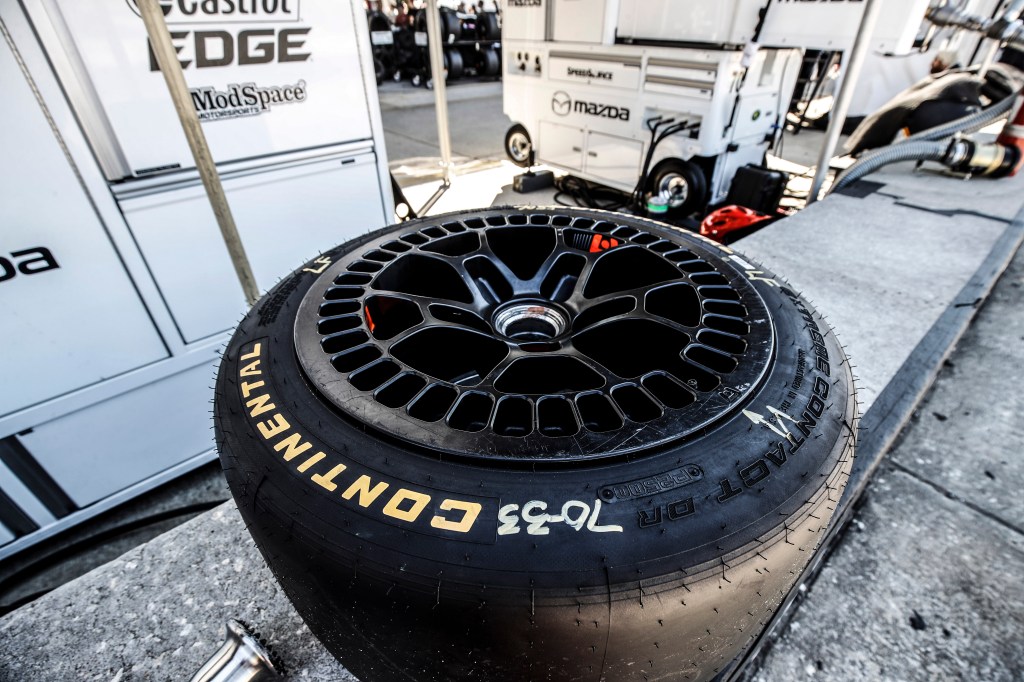 At the end of their International Motor Sports Association (IMSA) contract term in 2018, Continental Tire's sponsorship of the WeatherTech SportsCar Championship, Continental Tire SportsCar Challenge and Prototype Challenge series' will come to an end. After submitting a proposal for a multi-year extension, that included a significant increase in investment, IMSA has chosen not to extend the partnership. Continental Tire will remain a partner through the 2018 season and supply tires for those series'.
Over the past eight years, Continental Tire and IMSA/GRAND-AM have enjoyed a great partnership. Since 2010, Continental Tire made a considerable investment to develop and produce race tires that fit IMSA's specifications. In addition, Continental Tire has invested substantially to help grow sports car racing in the U.S. with a focus on fans through various marketing activities.
"We are extremely proud of the contributions we've made to sports car racing in the U.S.," said Travis Roffler, director of marketing of Continental Tire the Americas. "We worked diligently to continue our support of IMSA, and the growth of the sport, and are disappointed in IMSA's decision to go a different direction. We remain committed to making the 2018 IMSA season a fantastic year for the fans, drivers, and all the teams."
Roffler continued, "The relationships we've built over the years are many, and we thank everyone for their continued support of the Continental Tire brand. We also want to thank the fans. Without you, there would be no racing."
—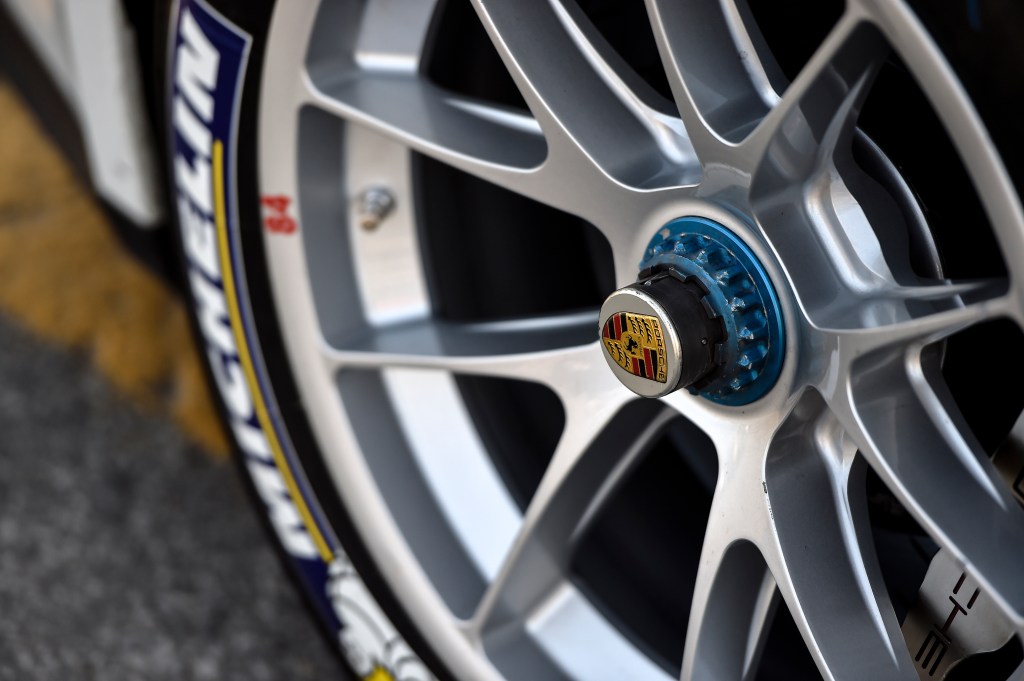 The International Motor Sports Association (IMSA) today announced that Michelin will become the "Official Tire of IMSA" in its premier series – the IMSA WeatherTech SportsCar Championship and its two major Challenge series – beginning in 2019.
The multi-year agreement calls for Michelin tires to be on every Prototype (P) and GT Daytona (GTD) race car competing in the WeatherTech Championship in addition to its continued participation in the GT Le Mans (GTLM) class. The GTLM class will continue to be open to multiple tire manufacturers.
The 2019 IMSA Michelin SportsCar Challenge will feature the Grand Sport (GS) class for cars built to international GT4 specifications and Touring Car for TCR-spec race cars. The IMSA Prototype Challenge Presented by Mazda, featuring LMP3 race cars, also will ride on Michelins.
"The significance of this expanded partnership with Michelin, one of the world's most recognized premium brands, cannot be overstated," said IMSA President Scott Atherton. "IMSA has enjoyed a long and successful relationship with Michelin, and we are proud to confirm this long-term agreement. Our expanded partnership with Michelin – which also enjoys strong relationships with many of our participating automotive manufacturers – will be a catalyst for accelerating the growth of the WeatherTech Championship and IMSA as a whole.
"We are extremely grateful for the role Continental Tire played in helping to grow our racing platforms throughout our partnership dating back to 2010," Atherton added. "Continental has been an outstanding partner and was instrumental in elevating the status of the WeatherTech Championship and Continental Tire Challenge to new heights. We extend heartfelt appreciation to our friends at Continental for their unwavering support."
As the "Official Tire of IMSA," the WeatherTech Championship, IMSA Michelin SportsCar Challenge and IMSA Prototype Challenge, Michelin also becomes the entitlement partner of the IMSA Michelin Endurance Cup beginning in 2019. The four-round competition recognizes top competitors in each class in the four WeatherTech Championship major endurance races. The Cup consists of the Rolex 24 At Daytona, the Mobil 1 Twelve Hours of Sebring, the Sahlen's Six Hours of The Glen at Watkins Glen International, and the 10-hour Motul Petit Le Mans at Road Atlanta.
"We are tremendously pleased by today's announcement," said Scott Clark, executive vice president and chief operating officer of Michelin North America. "The continued growth and success of the WeatherTech Championship and IMSA's related series provides a great platform for us to engage performance enthusiasts and showcase our MICHELIN® Pilot® Sport family of ultra-high performance tires.
"Michelin does not enter into long-term collaborations lightly or solely for our own benefit," Clark added. "We are committed to IMSA, the competitors and fans to help continue the growth and success of the series on and off the track. This is a tremendous opportunity to work together to grow the sport. We are enthusiastic and eager to make our MICHELIN tires available to the entire field beginning in 2019."