Lots of notes from the IMSA WeatherTech SportsCar Championship and a number of other of its series going into the Mazda Raceway Laguna Seca round this weekend, the America's Tire 250. The renamed event is the headliner for the Continental Tire Monterey Grand Prix weekend at Mazda Raceway Laguna Seca in Monterey, Calif.
CONTINENTAL'S BEGINNING OF THE END
The releases from Continental Tire and IMSA about their impending divorce, coming at the end of 2018, are linked here. Here's a further explanation into Continental Tire's process from Travis Roffler, director of marketing of Continental Tire the Americas.
Both Continental and Michelin have coexisted nicely in IMSA over the last several years and it'll be interesting to see if the dynamic changes from here, with Michelin set to take over as IMSA's official tire from 2019.
STEVENSON'S NEARING THE END
Shortly after the race at VIRginia International Raceway was news Stevenson Motorsports would shut down its IMSA team at the conclusion of the 2017 season. Its Audi R8 LMS and Chevrolet Camaro GT4.R will be available for other teams after Road Atlanta.
"After 15 years of racing professionally, the difficult decision to remove ourselves from motorsports competition is nothing less than heart-felt," said Team Owner Johnny Stevenson. "We regret to inform you all that we are ceasing racing operations following the close of the 2017 season in all classes and series. But, we find it is time to move on. We thank you for all your friendships, respect, help, and of course the successful competition you all have provided throughout those years. We will miss you all at the track. Hopefully we can finish on a real high note at Road Atlanta."
It's a tough blow for the series, as the family operation led by Johnny Stevenson wracked up wins and championships along the way. Lawson Aschenbach and Andrew Davis share the team's No. 57 Audi and Matt Bell and Robin Liddell share the team's No. 57 Camaro GT4.R.
MAZDA COMPLETES FIRST RT24-P TEST WITH JOEST
Mazda Motorsports' first run with Joest Racing took place this week, at Hockenheim in Germany. Jonathan Bomarito and Tristan Nunez were the two official Mazda drivers undertaking the testing.
A couple photos are below with the car, based on the Riley Multimatic chassis but now with Multimatic having undertaken the next round of development work in tandem with Joest Racing, making its paces.
PENSKE ACURA DOES FURTHER RUNNING AT SEBRING
It's not just Mazda testing its prototype, but also Acura, with its new ARX-05 running at Sebring on Monday. Video footage from Fans Of The 12 Hours was provided to Sportscar365, and that's linked below.
Helio Castroneves told USA Today Sports' Brant James at Sonoma that he'd be testing the car on Monday. Castroneves' future has not been formally confirmed by Team Penske, but the rumors he'll be transferred over to the prototype program away from Penske's fourth IndyCar have been percolating over the summer months.
DALZIEL, JVO CONFIRMED BACK WITH ESM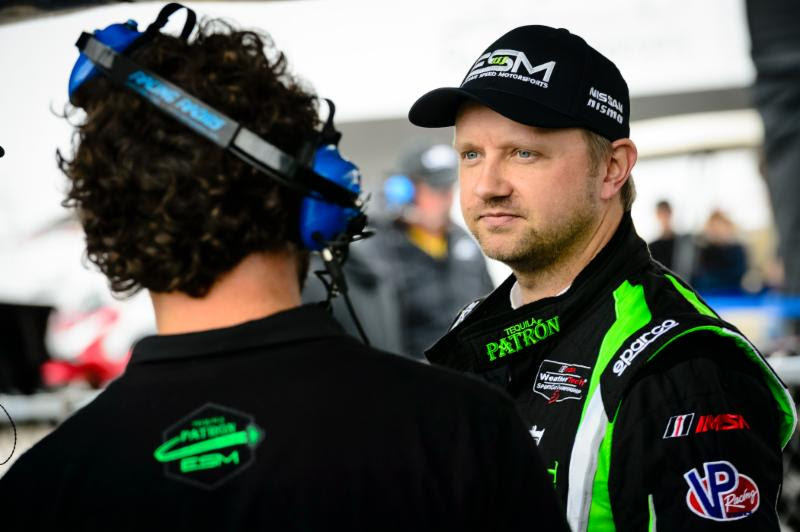 In addition to Pipo Derani, confirmed on August 15, two other Tequila Patron ESM veterans will be back in the team's Nissan Onroak DPis next season. Johannes van Overbeek will continue with the team for his ninth straight year, sharing the No. 22 car with Derani, with that news confirmed on Sept. 5. Ryan Dalziel was confirmed back on Monday, Sept. 18, in the No. 2 car, which he'll share with Scott Sharp.
"Tequila Patrón ESM is beyond excited to welcome Ryan back in 2018 for his 5th year with the team," said Sharp. "We picked Ryan because we felt we was one of the fastest guys out there, and that hasn't changed.  He's a great teammate, super hungry to win, and seldom makes mistakes. He's the complete package!"
The team sought to have Brendon Hartley for a full season effort next season but with the New Zealander poised for an IndyCar bow with Chip Ganassi Racing, that option now is off the table. He will join Dalziel and Sharp as third driver in the No. 2 car for Motul Petit Le Mans this year, with Bruno Senna third driver in the No. 22 car alongside Derani and "JVO."
PORSCHE BRINGS BACK TANDY, BAMBER FOR PLM
Nick Tandy was part of the Porsche 911 RSR's famous overall win at the rain-soaked 2015 Petit Le Mans with Patrick Pilet and Richard Lietz, as Pilet won that year's GT Le Mans class championship. Earl Bamber won the pole for that race. Together, the two of them were part of the 24 Hours of Le Mans-overall winning lineup with Nico Hulkenberg in the third Porsche 919 Hybrid that year. And now Tandy (No. 911) and Bamber (No. 912) will be back at Motul Petit Le Mans this year as third drivers for both cars.
We're delighted to welcome two good old acquaintances to the Porsche GT Team for this classic," said Head of Porsche Motorsport Dr. Frank-Steffen Walliser. "They won Le Mans outright and are very excited to be racing the new 911 RSR for the first time, particularly after playing a key role in its development.
"We couldn't wish for better support in the fight for the prestigious North American Endurance Cup, which will be decided at Petit Le Mans."
HINDMAN IN FOR PLM WITH PMR
Add the No. 48 Paul Miller Racing Lamborghini Huracán GT3 to the list of vehicles Trent Hindman's driven this year. The 2014 Continental Tire SportsCar Challenge GS champion races full-time in both that (with Bodymotion Racing) and Lamborghini Super Trofeo North America (with Prestige Performance) this season and impressed in a one-off fill-in role at VIRginia International Raceway for Ben Keating alongside Jeroen Bleekemolen. Now he'll join Bryan Sellers and Madison Snow for Motul Petit Le Mans in the Lamborghini, marking his step up from the Lamborghini Huracán LP 620-2 Super Trofeo car into a Huracán GT3.
PLA SET FOR MAZDA RACEWAY DEBUT
There aren't many U.S. circuits Olivier Pla hasn't visited, but the rapid Frenchman will make his first voyage to Mazda Raceway Laguna Seca this weekend in the No. 52 PR1/Mathiasen Motorsports Ligier JS P217 Gibson alongside Jose Gutierrez. Gutierrez has track experience there from his Mazda Road to Indy days in Pro Mazda.
"It will be the first time for me at Laguna Seca, so I just cannot wait to race at this place," Pla said. "I have heard a lot about the Corkscrew and how fast turn nine is, so I'm really looking forward to the challenge of racing at a new track. I will have to learn the track quickly and make sure the car balance is okay, but I think this place should be very good for our car."
GAVIN'S CAREER MEMORIES
Courtesy of Mobil 1 The Grid, here's a highlight video of Oliver Gavin's career, largely with Corvette Racing. The lanky Englishman has been a staple with Corvette Racing since the early 2000s.
SHANK, BMW RAHAL LATEST NEW LIVERIES
More new liveries head to the Mazda Raceway Laguna Seca this weekend. Michael Shank Racing ditches its all-red and all-blue liveries run at Road America and VIR for literally no success for a golden brown and all-black cars this weekend. Shank won this race in Prototype last year with Ozz Negri and John Pew driving, and Shank also has the Motul Petit Le Mans win to defend as well courtesy of Negri, Pew and Pla.
BMW Team RLL will split its liveries on its pair of BMW M6 GTLMs. The team's No. 24 car for John Edwards and Martin Tomczyk goes all-black this weekend while Bill Auberlen and Alexander Sims' No. 25 car stays all-white.
MANN, HOLBROOK BACK; FREIBERG SIDELINED
While Pippa Mann and Shea Holbrook will be back in action for Lamborghini Super Trofeo North America racing this weekend at Mazda Raceway Laguna Seca with Prestige Performance, another talented female driver in Ashley Freiberg got late news Wednesday she won't be driving with DAC Motorsports. She posted thoughts on her Twitter page and will be in attendance at Monterey regardless, looking for her next opportunity.
NEXT STEPS FOR TWO PC TEAMS?
Official confirmation from both teams are forthcoming but since VIR both Brent O'Neill (Performance Tech Motorsports) and Brian Alder (BAR1 Motorsports) have expressed interest in their next steps as an outfit, after the Prototype Challenge class concludes. O'Neill told RACER his team is exploring running a Ligier JS P217 chassis next year while Alder told Sportscar365 his is looking at an Oreca 07 chassis. Performance Tech has won the first seven races of 2017 in PC this year while BAR1 has fielded two cars in every event, but failed to topple Performance Tech on track.
TRANSFORMERS ENTRY?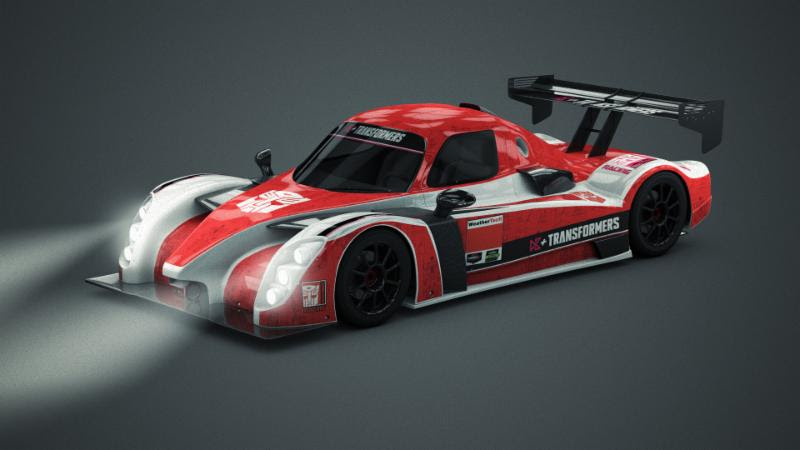 Ian Dawson, an off-and-on sports car entrant who most recently ran the Libra Racing Radical prototype team a few years ago, announced plans to enter back into IMSA with a yet undecided LMP2 chassis and a partnership with Transformers, to create the D3+Transformers Racing Team. The team said to expect its driver line-up and other information to be announced at Petit Le Mans.
"We are very pleased to collaborate with D3 and the Dawson family to be part of this exciting racing program," said Tom Warner, senior vice president, Transformers franchise. "We're always looking for innovative ways to be more than meets the eye and connect Transformers with families and fans of all ages. We are excited to team up with a first-class racing team and series with a brand that has a natural fit for cars and fans of all ages."
"From the minute we met the Hasbro people, we knew this was the partner we were looking for to introduce D3 to the world through their immensely popular Transformers line," Ian Dawson, CEO of D3. "I have been working on giving new opportunities to young drivers and engineers who are looking for a way to progress their talents in motorsport and with Simon's commercial awareness and interest in the business we developed a vision."