Pippa Mann and Shea Holbrook will return to action for their second start as teammates in the Lamborghini Super Trofeo North America championship this weekend at Mazda Raceway Laguna Seca, following a debut that was good for both friends and their partners last month at Road America.
Key to this deal, which will see the pair share the No. 57 Prestige Performance Lamborghini Huracán LP 620-2 in the Am class, is the debut of the Driven2SaveLives campaign in the IMSA paddock. Mann has teamed up with Donor Network West, Holbrook and BUBBA burger for the IMSA paddock.
This campaign hopes to register IMSA fans to become donors in honor of the late Justin Wilson and Bryan Clauson at this weekend's races.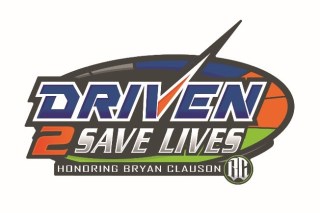 In addition to showcasing their support with on-car branding, Mann, Holbrook and BUBBA burger are partnering throughout the weekend with Donor Network West to help drive on-site registration of race fans as organ, tissue and eye donors.
These efforts will be highlighted through a "Got the Dot" autograph session sponsored by BUBBA burger, with Mann and Holbrook at the Donor Network West booth on Saturday, September 23rd. Over the race weekend, fans will also be able to register to win a pair of autographed driving gloves worn by Mann.
The two races are 10:20 a.m. Saturday and 11:25 a.m. Sunday, both times PT, at Mazda Raceway Laguna Seca.
Mann scored a class podium co-driving with Dion von Moltke at Watkins Glen, and she and Holbrook were both close to the podium first time out at Road America. Holbrook has Mazda Raceway Laguna Seca track experience from her time in Pirelli World Challenge. This will mark the first weekend in four race weekends this year where Mann has had the same co-driver for a second weekend, which should build continuity and confidence for both drivers.
Further information about organ transplants and the autograph session are linked below.
FACTS:
*    More than 118,000 people nationwide are waiting for lifesaving organ transplants.
*    In the U.S., another person is added to the transplant waiting list every 10 minutes.
*    Each day, 22 people on average in the U.S. die because a donated organ wasn't made available in time.
*    Approximately 90 percent of Americans support organ donation, yet only 50 percent are registered.
*    You can register to become an organ, tissue and eye donor here.
AUTOGRAPH SESSION/DONOR REGISTRATION EVENT:
*    Location: Mazda Raceway Laguna Seca, likely at the Donor Network West booth
*    Date: 
Saturday September 23rd
*    Time: 12.35 – 1.35 during lunch break for on track activity
*    Event Goal: To encourage sign up of race fans as organ and tissue donors on site with at the race track as part of the Driven2SaveLives campaign's racing activation.