Editor's note: Our NBCSN Verizon IndyCar Series analyst Townsend Bell headed back from San Francisco, outside the season finale in Sonoma, to his home in Los Angeles on a BMW motorcycle and answered your Twitter questions sent to @IndyCaronNBCSN along the way. Here's a similar recap from last year.
Check out the blog below from Bell to see your questions answered and his reflections on the season (Bell's 2017 season preview on NBCSports.com linked here, along with an archive of past posts).
—
Another trip down the coast, and through an IndyCar season
By Townsend Bell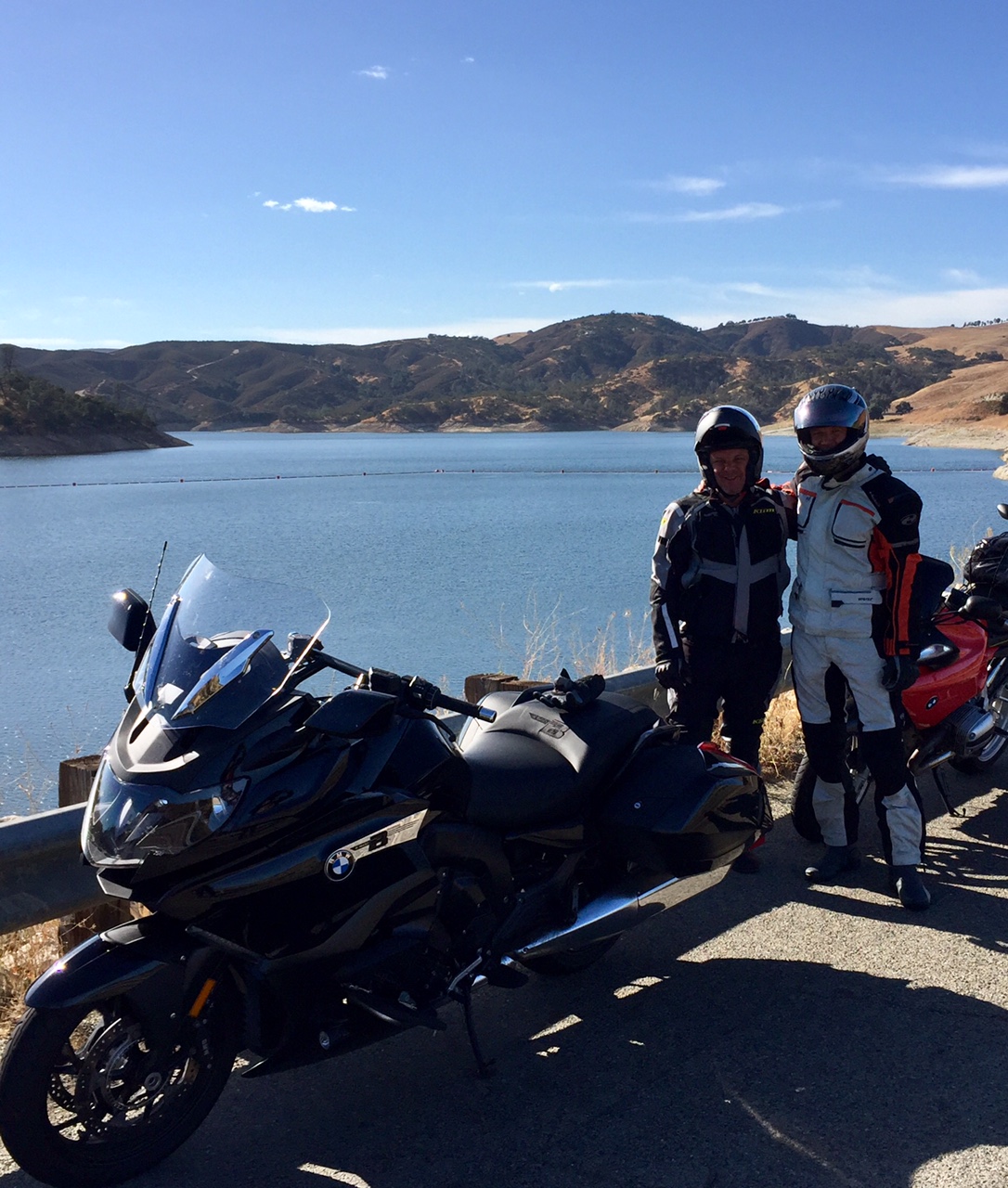 Thanks for all your questions. I enjoyed another epic ride Monday and Tuesday with a few friends. Zig-zagging our way between the California coast and Central Valley by way of some of the greatest twisty back roads on the planet.
Here was our route starting out in San Francisco:
Monday- Highway 35 to Highway 9 to Santa Cruz. Lunch in Pebble Beach. Carmel Valley Road to King City. G14 to Lake Nacimiento to Paso Robles. Highway 41 West to Morro Bay. Highway 1 to San Luis Obispo.
Tuesday- Highway 58 East to Taft. Highway 33 West to Ojai for lunch. Highway 1 South through Malibu.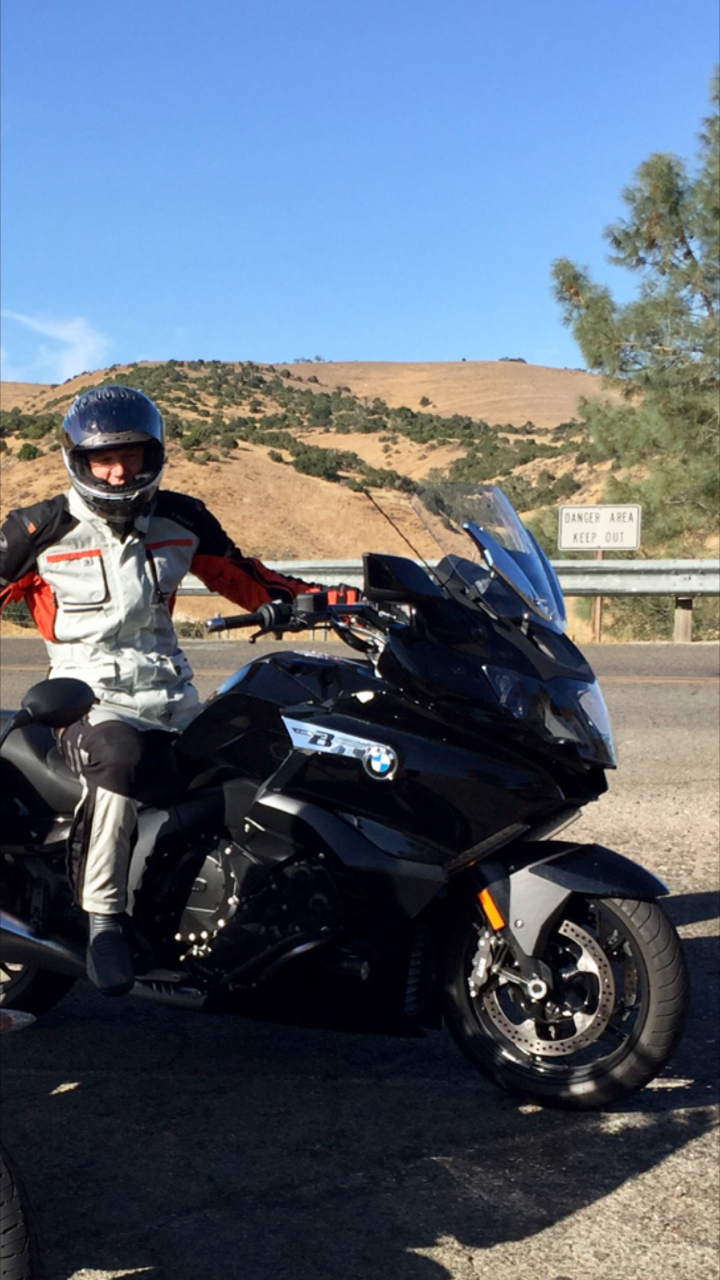 Over 550 miles of two wheeled ecstasy and a nice reminder why we pay through the nose on taxes in this great state of recreational opportunities.
Big thanks to BMW Moto USA for loaning me their new K 1600 Bagger. Visually it took some getting used to. If Paul Tracy and Heidi Klum got together, this would be their love child. But the features don't lie: 160 HP, heated grips and seat, traction control, ABS, adjustable fairing, cruise control, and highly engineered to still be nimble enough to go for it on the twisties despite being over 700 lbs. It was a blast to ride.
And now to your questions:
@coy_john: Do you prefer seasons to end on an oval? Did you find the Sonoma race interesting or as Will Power said, boring?
Townsend Bell: Good question. I agree that the Sonoma race lacked for some excitement this year. But there are a number of factors to consider. Team Penske locked out the top four slots in qualifying and, as such, dictated the race from there. A right they had earned based on a dominant qualifying performance. It was clear that Helio and Will Power were playing supporting roles all race which meant there really wasn't a battle for the championship between four Penske drivers like we hoped. Josef and his team just had to execute flawlessly and they did.
Sometimes we have really exciting ovals, like Indy or Pocono, but St. Louis for example could be similar to Sonoma if the Penske situation noted above played out there for the Championship.
I'll remain optimistic that next year's spec- aero kit will remedy some of the racing limitations (on all road courses and short ovals) that come with ultra high downforce. Keep in mind the lap times will be slower at places like Sonoma.
That is, until we add more horsepower. I hear a slow chant starting now….. 1 Thousand….1 Thousand!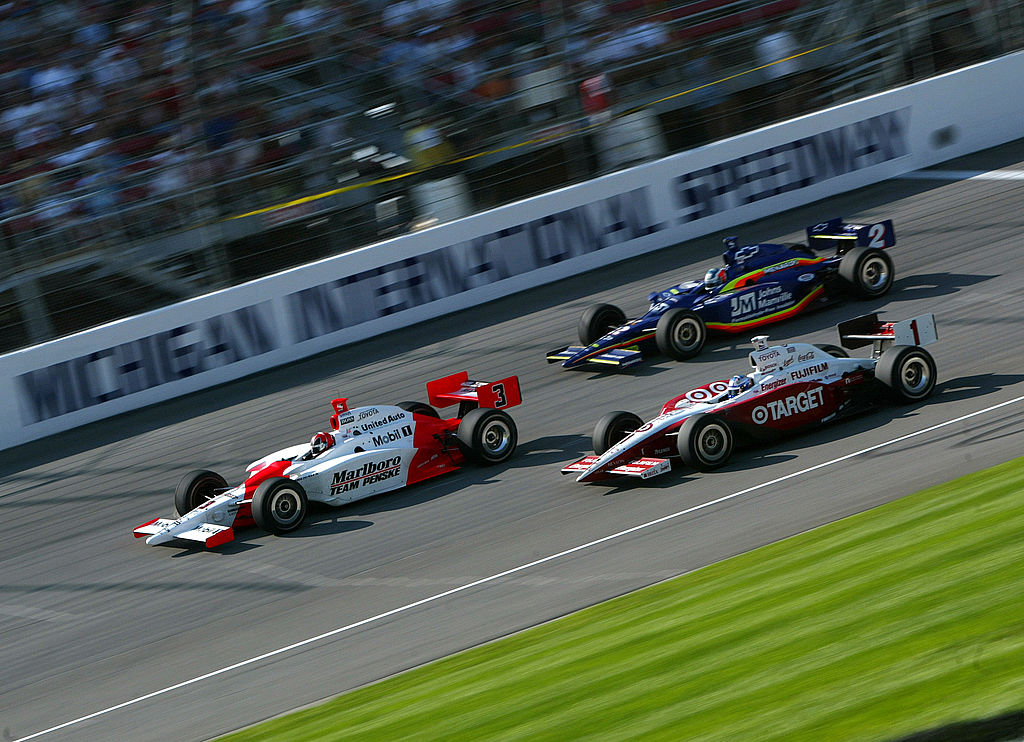 @CarMcFast1: Why won't Helio be able to stay? What are some of your favorite Helio memories?
TB: It's just time and I think Roger Penske made this plan some time ago with agreement (if not a tad reluctantly) from Helio. I'm guessing Helio and Montoya were a big sell to Acura to get the sportscar program in place too.
I will remember the way he doubled down after Will Power arrived at the team to step up his pace and meet the challenge. That's hard to do late in a career. I'll also remember the number of times he raised his hand in a driver's meeting to ask for clarification on something Brian Barnhart had just said. The look on Barnhart's face is always priceless!

@KeithSchmitz: Would you like to see these cars get more power or do you like how they've run with their current power levels?
TB: It's the biggest thing we need to change to boost the appeal of the product. I advocate for 1000 HP any chance I get. Increase displacement, add an intercooler, switch back to methanol, increase revs, and watch the people push down the gates to come see just one car blow their minds. Let alone 33 lined up together!!!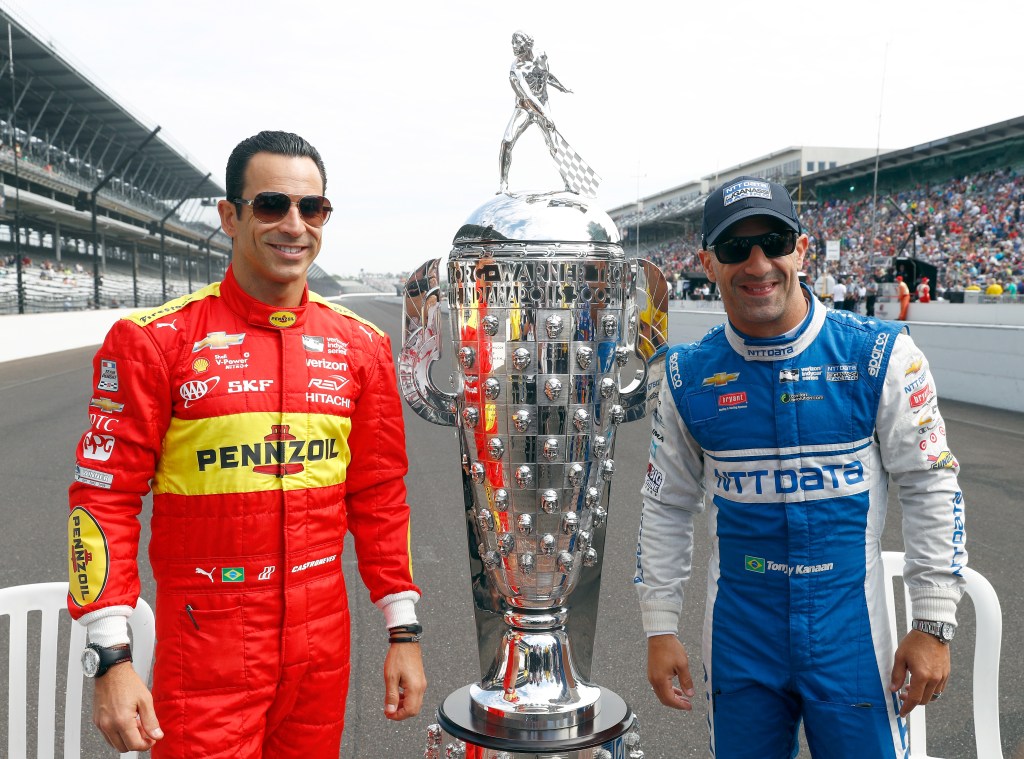 @BalchJamesBalch: How will Tony Kanaan do at Foyt next year? Can he win a race?
TB: It will be tough. Tony had a challenging year in 2017. He will bring some of the Ganassi personnel with him to Foyt but the team will need to ramp up the resources that good people need to perform. It would be really exciting to see A.J. Foyt Racing and Tony Kanaan challenge for the win at Indy next year. Long shot but I'd love to see it.
@ITSAKIRBY97: Who do you think was best rookie/young driver this season?
TB: Ed Jones. Hands down.
@NickHames1 / @KenAgain: Great job in the booth with the team – how fun is the dynamic between you and PT as 'professors of the sport?'
TB: Paul is like having another teenager to look after. And I already have two teenage boys to manage. But behind the incessant napping, kit-katting, and missed conference calls is a guy who knows more about what it takes to win than anyone who has ever sat in the booth. We have fun, sometimes a wee bit too much, but I think the fans like to roll with our style because we are passionate about the sport and focus on getting the little things right.
@AdrianlmpMata: How impressive was Josef Newgarden being able to drive like a veteran rather than team rookie in year one at Penske?
TB: He has four years of experience previously so I expected big things and a calm head. I would say his apprenticeship lasted about two-three races. After that….he was on his way.
@RennPhoto: Big kudos for onboard shots at Sonoma… great to ride along. How cool were some of the new shots such as the visor cam?
TB: Uber cool. That's exactly what it looks like as a driver in an Indycar.
@BDingess2010: Do you see IndyCar add more races to the schedule and/or returning to ovals such as Milwaukee/Kentucky?
TB: I think Portland will be the next up, maybe in 2019. Which is awesome because it's a great market and fun race track close to the city. Hope they can make it happen. Milwaukee was a dud the last several years. Mark Miles and his team have done a terrific job of hammering out schedule consistency and overall league stability. It's not a highly visible thing (stability) but I feel better about the health of Indycar than I have in the last 10 years. The Indycar management should be applauded.
—
A couple questions I added (-TDZ)
TDZ: Where did the inspiration for some of the nicknames – i.e. Joey New Jive and Slick Willy P – come from?
TB: PT listens to too much disco on his down time. Which is nearly all the time.
TDZ: You said at the beginning of the season that this would be one of the most competitive years in memory. Fair to say it lived up to that?
TB: I would say so.  Next year will be just the same, maybe better.
TDZ: Between Josef's two title-defining moves at Mid-Ohio on Will and Gateway on Simon, which is more impressive and why?
TB: Gateway because it was much higher risk.  And they touched at 180 + which made the drama even higher.