An eight-year run for the Prototype Challenge class comes to an end at this weekend's Motul Petit Le Mans, and while it's easy to have cast jokes about the class' decline into 2017, it cannot be understated what the class accomplished over its tenure between the American Le Mans Series and the merged IMSA WeatherTech SportsCar Championship.
When looking at the IMSA field now, it's fascinating to note the teams and drivers that have spent time in PC before landing at their current spots, and how the spec class came in at just the right time to help the ALMS during a downturn in car count.
Come 2010, the spec-Oreca FLM09 chassis was introduced as a way to bolster the prototype field with many of the high profile manufacturer LMP1 and LMP2 entries having dropped out in the two previous years. With the remaining LMP1 and LMP2 cars merged into one class for one year, it was left to LMPC to make up the numbers with an additional half-dozen prototypes or more.
Other than the first year when Level 5 Motorsports had a clear budget edge over the other privateers, the teams from 2011 onwards were all closely matched throughout the paddock, and parity in race wins and poles followed.
With great racing and great development of drivers and teams over eight years, the PC class signs off this weekend at Road Atlanta having accomplished its intended goals.
"That car has delivered well beyond our wildest expectations," IMSA President Scott Atherton said at the series' 2018 schedule announcement at Road America. "With the drivers and the crews, it's done everything and then some. But it's time for us to evolve."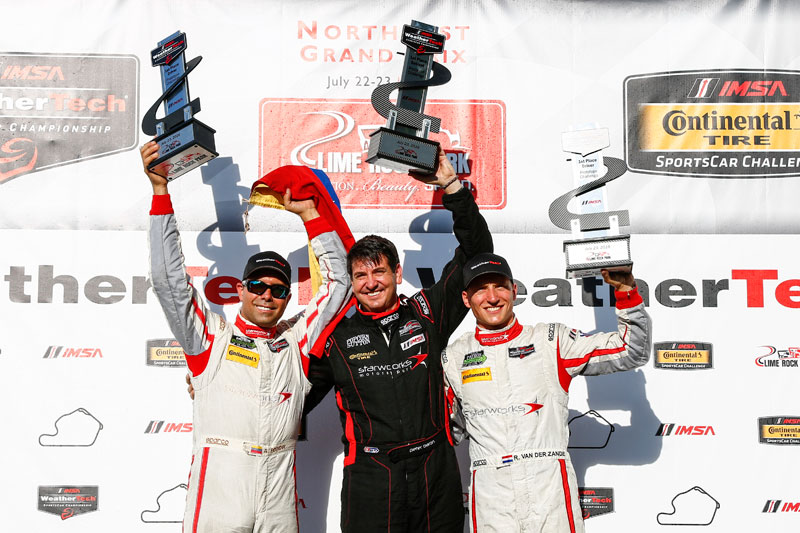 Eventual sports car stars such as Renger van der Zande were unknown quantities when they arrived in North America. But thanks to the PC class, they had room to grow and develop as drivers – van der Zande, the rapid Dutchman, now races for VISIT FLORIDA Racing in IMSA's Prototype class and a Mercedes-AMG GT3 in Europe. He scored his first Prototype class win last time out at Mazda Raceway Laguna Seca following a daring move on Dane Cameron at the Corkscrew.
Van der Zande began with the DragonSpeed/MISHUMOTORS team with co-driver Mirco Schultis in 2013, and then transitioned to Peter Baron's Starworks Motorsport outfit. The two clinched the 2016 title together (Alex Popow was co-driver) and as van der Zande explained, seeing what he could do in PC taught him a lot about himself.
"Looking back, it was three and a half years of really tough competition, and what was so nice about it was no BoP. Everyone had the same car. Everyone pushed every session," van der Zande told NBC Sports.
"There were always five or six cars able to fight for the win. And it was properly pro-am with real pros in the car that made it so interesting! Sometimes I was P8 when I got into the car and we would still win races! Those are the kind of races you remember. It brought me a lot for my career, and taught me a lot."
Cameron, too, made his entry into prototype racing thanks to PC. Now entering his last race as reigning Prototype class champion with Action Express Racing, the 28-year-old will head to Team Penske's new Acura DPi program in 2018. But the origins of his prototype career came six years ago with veteran engineer/team manager Tom Knapp at Genoa Racing.
"It was my first sports car win at Sebring, in my first try!" Cameron reflected on his 2011 triumph, co-driving with Jens Petersen and Mike Guasch. "It was the only PC race I won, but was able to get poles with various teams. Funnily we got pole at Petit Le Mans later that year, but didn't start the race because we were a reserve entry!"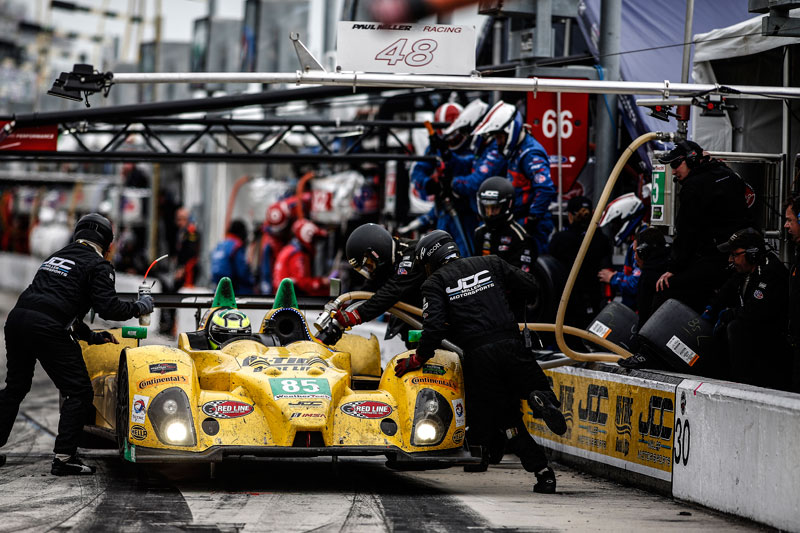 Stephen Simpson, like van der Zande and Cameron, is also now in the Prototype class, and also had his career reborn thanks to PC. JDC/Miller Motorsports was the last new team to enter the class – it debuted at the second round of the merged championship in 2014 at Sebring – and Simpson, who's stayed connected via coaching in whatever way he could, was its lead driver.
"That was my first Sebring race, and my first sports car race in a long time, since the Creation days! It would have been ALMS, final race of the year, the four hours at Laguna Seca in 2008, so it'd been a hard long time," Simpson told NBC Sports.
"The PC class in general was fantastic, not just for myself, but also for the JDC team. It taught us a lot about the series. It helped us all raise our game."
When Simpson, Misha Goikhberg, Kenton Koch and Chris Miller won the 2016 Rolex 24 at Daytona in PC, they'd reached a summit in the class after two years of growth. The result helped lay the groundwork for the team's step-up to Prototype this year, where the No. 85 Oreca 07 Gibson – dubbed the "JDC banana boat" – has overachieved all season.
Beyond JDC/Miller, PR1/Mathiasen Motorsports also advanced from PC into Prototype this year, the Bobby Oergel-led team having won a number of endurance races along the way but coming up short of titles in gut-wrenching fashion despite running in class from 2010 to 2016. Oergel's team also provided a place for car owners Ray and Leslie Mathiasen, as well, after both PR1 and Mathiasen had run separate Atlantic series programs through the late 2000s – notably for eventual Mazda factory ace Jonathan Bomarito.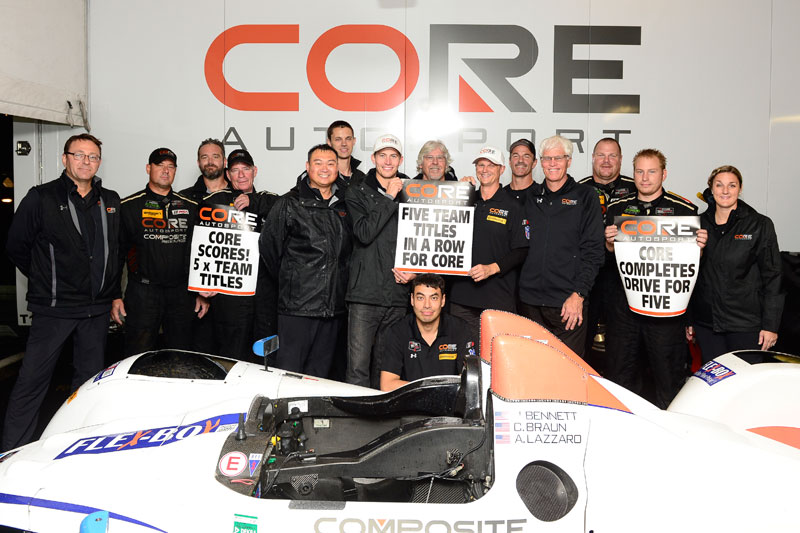 CORE autosport has grown thanks to PC in another way entirely, having been the standard bearer for most of the class' tenure. The Jon Bennett-owned and Morgan Brady-led team established itself as a championship-winning outfit renowned for its preparation and results, winning five team titles in a row from 2011 through 2015.
It grew to a point where CORE autosport, the Rock Hill, S.C.-based team, was entrusted to run Porsche North America's factory GT Le Mans program. This year, what was the PC team of Bennett and Colin Braun have saddled up in a GT Daytona class Porsche 911 GT3 R, and now will move back to Prototype next year with an Oreca 07 Gibson.
One of CORE's earlier drivers was Ryan Dalziel, who never ran a full PC season but ran and won enough with CORE in 2012, often driving with Popow.
Dalziel also raced more regularly with Baron and Starworks in GRAND-AM Rolex Series DP, ALMS PC, and the FIA World Endurance Championship in LMP2; the latter series, they won the title as an American team in a World Championship in 2012. The two often joke they are "thunder buddies for life" owing to their friendship resembling that in the movie Ted between Mark Wahlberg's character – coincidentally named John Bennett – and Seth MacFarlane's titular character that's an anthropomorphic bear.
Dalziel admits the PC class served its purpose but as sports car racing has moved on, it's time to evolve.
"I think the championship was great for a number of years, because cost-wise there wasn't anything that was going to touch it. It was a true pro-am championship," Dalziel told NBC Sports.
"I think it went a couple years too long – the equipment is starting to look a bit tardy. It could have ended sooner. But it was well needed at that time, especially with the low car count in DPs, P1 and P2."
"There were a lot of pros that it birthed that were unheard of – Renger for instance – so it'll be missed in that regard. But it's time for a change."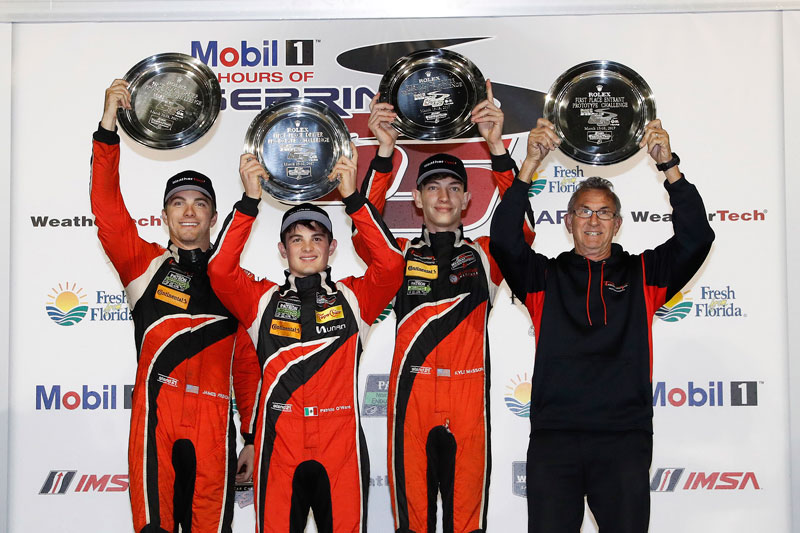 Performance Tech Motorsports has stuck it out the longest, having fielded an entry at least in one race in each of the eight seasons. Brent O'Neill's team's dedication has been rewarded this year with a flawless campaign that's seen them secure the title in advance of the finale this weekend, having won each of the first seven races over Brian Alder's BAR1 Motorsports, who've also been a PC stalwart through various name iterations over eight years. Both plan to graduate to Prototype in 2018 with to-be-announced LMP2 chassis.
O'Neill and the family environment there for the Deerfield Beach, Fla.-based outfit has fostered a place for young drivers to grow and develop. James French and Pato O'Ward have brought home the success in all events this year, joined by teenager Kyle Masson in the endurance races.
"The PC class from the inception has been awesome," O'Neill told NBC Sports. "It's been a big part of our business model for years, as the young drivers graduated from Mazda Prototype Lites, they had a place to go. The FLM09 and its budget was the best bang for the buck in IMSA.
"If you look at this year, we've had three young guns in the car who have done a great job all year, setting poles and lap records throughout. It's been a really special year for us in the PC class. It's a shame there haven't been more cars, but we've been quick, with zero mechanicals and almost zero mistakes."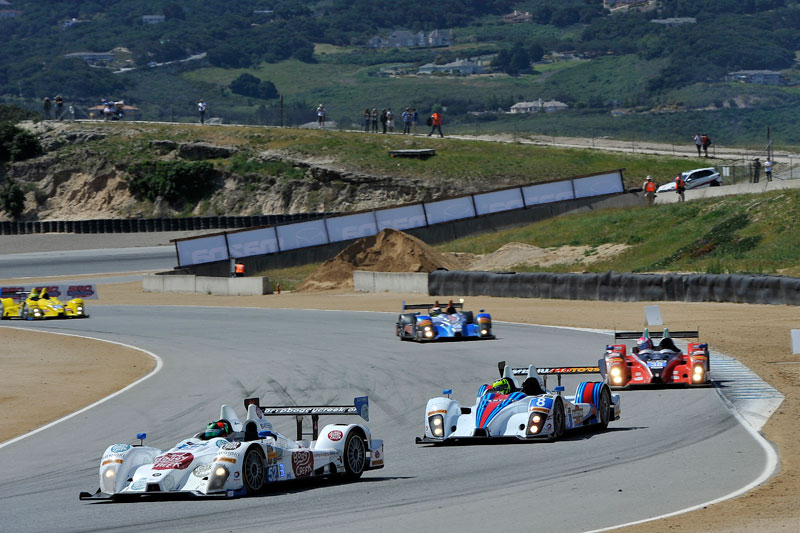 The talent level of pros that came to the class was staggering. Beyond the ones already mentioned throughout this piece, some of the other renowned drivers who raced in PC full-time included Gunnar Jeannette, Elton Julian, Christophe Bouchut, Andy Wallace, Kyle Marcelli, Bruno Junqueira, Butch Leitzinger, Marino Franchitti, Ryan Lewis, Raphael Matos, Tom Kimber-Smith, Memo Gidley, Tristan Nunez, Luis Diaz, Sean Rayhall, Conor Daly, Johnny Mowlem, Jack Hawksworth, Duncan Ende, Buddy Rice, Gustavo Yacaman and more, and the list of stars grew even greater when you added in endurance race extras.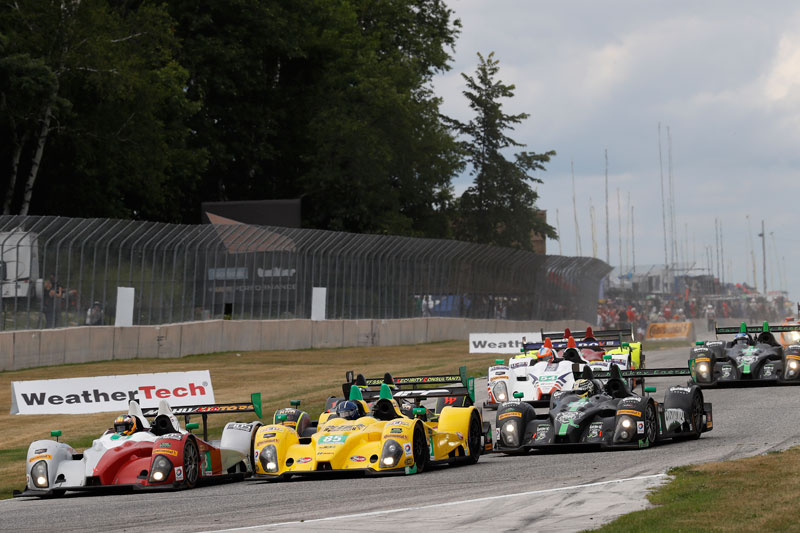 Similarly, gentleman drivers such as Goikhberg, Bennett, Popow, Schultis, David Heinemeier Hansson, Chris Cumming, Mike Hedlund, Eric Lux, Robert Alon, Henri Richard, Don Yount, Scott Tucker and others provided the entry point for these pros to race alongside.
Extracting the most out of the car, which went through a recent electronics update package, was always part of the fun, and helped produce a better type of driver, as van der Zande explained.
"It was not an easy car at all! To get the lap time out of it, you really needed a hard push," he said. "The car was so rough and in terms of stability, it was always a lot of work on the steering wheel, but also, it produced lot of torque out of the corners.
"You were power sliding, from left to right. It was a real fight to get the lap time out of it! I still have it in my head that when the car isn't perfect, I'm able to get a lot out of it compared to others. I think it's from 3.5 years of that car."
Van der Zande's summation of what PC did for him is a good summary of what it did for many others over the class' eight-year run in North America.
"It brought me a lot and it made me a lot stronger. It helped give me a chance in the U.S. Together with Mirco Schultis, who brought me to Laguna Seca, it was my first U.S. race… and I never left again!
"I want to do 10 years again in the U.S. in prototypes and GTs, and thanks to PC, that's where it all started!
"Looking back at it, it was a very cool time in that car."