In a roundabout way, the season finale for the IMSA WeatherTech SportsCar Championship – and the championship-within-a-championship Tequila Patron North American Endurance Cup that goes with it – is fortunate that all four of its class championships are all but decided headed into Motul Petit Le Mans, the 20th edition of the early October endurance classic.
While the race was long the stalwart for extra international entries in years past – namely the Audi and Peugeot LMP1 beasts – it's been through a bit of a tough slog the last four or five years in the absence of high-profile guest stars. But with an incredible batch of extra drivers and a few key additions to the field, the spotlight may go back on the battle for wins this weekend with the titles nearly cinched.
Brothers Jordan and Ricky Taylor will wrap the Prototype title in what could be their final race as co-drivers in the No. 10 Konica Minolta Cadillac DPi-V.R, thanks to a 29-point lead entering this race. They positioned themselves for the title right out of the gate with an incredible run of five race wins in a row to start the year, and a 30-point lead after those five races. Cadillac has also sealed the Prototype Manufacturer's title with a 27-point lead over Nissan.
Jan Magnussen and Antonio Garcia can make it a double title for General Motors as they enter in GT Le Mans with a 19-point lead of their own in that class, driving the No. 3 Corvette C7.R.
Alessandro Balzan and Christina Nielsen can go back-to-back in GT Daytona in their No. 63 Scuderia Corsa Ferrari 488 GT3, on the heels of a win last time out at Mazda Raceway Laguna Seca and with a 26-point lead there.
These three pairings merely need to complete the minimum drive time requirements (45 minutes base drive time in P and GTLM and two hours base drive time, and two hours, 45 minutes for Silver/Bronze drivers in GTD) to ensure they score points for the race and confirm their crowns.
The final Prototype Challenge championship has already been cinched, James French and Pato O'Ward having done so for Performance Tech Motorsports their last race at Road America.
There are still plenty of titles on offer for the weekend, between manufacturer titles and Tequila Patron North American Endurance Cup titles, but the good part about the driver titles being settled is the battle for class wins across the board should take priority in the 10-hour race.
Here's what to look forward to:
TITLES STILL TO GET WRAPPED
Beyond the four season-long class titles, here is the state of play for other championships heading into the weekend:
GTLM Manufacturer's Championship: Chevrolet 316, Ford 312 and BMW 307. Porsche at 297 is too far back to win.
GTD Manufacturer's Championship: Ferrari 327 and Mercedes-AMG 318. From third on back (Porsche 313, Acura 310, Lamborghini 305, BMW 303) they're too far back to win.
TPNAEC titles: In Prototype, the No. 5 Cadillac trio leads the No. 10 Konica Minolta pairing by two points, 38-36. Cadillac will win that Manufacturer's title. In GTLM, No. 911 Porsche pairing leads the No. 66 Ford pairing by two points, 32-30. Ford leads Porsche by three in Manufacturer's, 36-33. GTD sees the No. 63 Ferrari trio on 30,the No. 33 Mercedes-AMG trio on 29 and the No. 86 Acura pair on 27. The Manufacturer's battle sees Mercedes-AMG with a three-point lead over both Acura and Ferrari (33-30). Performance Tech Motorsports' trio has the PC title clinched.
PROTOTYPE: PENSKE, REBELLION SET TO PLAY SPOILER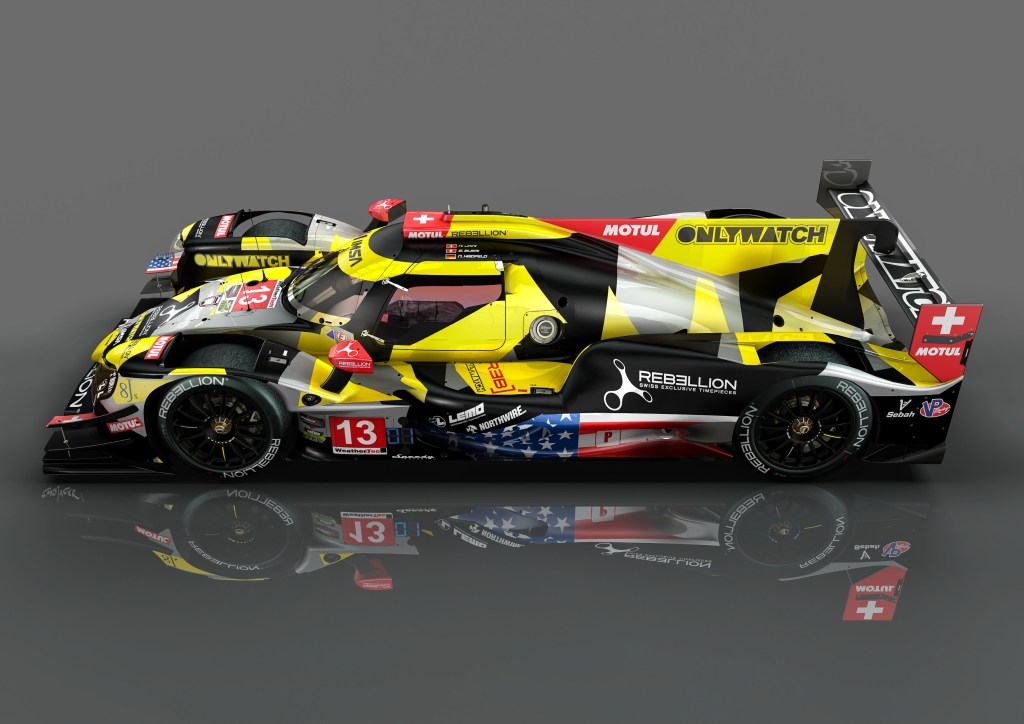 Confirmation of Team Penske's late but welcome entry, along with the return of Rebellion Racing with a revised livery and a revised lineup (Mathias Beche, Nick Heidfeld, Gustavo Menezes), spices up the Prototype field with a 10-car entry. Both teams won their last Petit Le Mans starts; Penske with Helio Castroneves and Ryan Briscoe in LMP2 in 2008, Rebellion overall – twice in a row – in 2012 and 2013. Heidfeld was part of the 2013 win.
After the Taylor brothers' runaway in the opening five races, since the Taylor's last win in Detroit, four different other cars have won the four races since.
The Nos. 5 and 31 Action Express Cadillacs got their own wins in Watkins Glen and Canadian Tire Motorsport Park, the No. 22 Tequila Patron ESM Nissan Onroak DPi broke up the Cadillac seven-up of wins at Road America, and the No. 90 VISIT FLORIDA Racing Ligier JS P217 Gibson became the first LMP2-spec winner at Mazda Raceway Laguna Seca.
Factor in the hungry No. 85 JDC-Miller Motorsports Oreca 07 Gibson and No. 52 PR1/Mathiasen Motorsports Ligier JS P217 Gibson cars, each of which has been close to winning this year especially at similar type tracks to Road Atlanta, and there should be a thrilling scrap for the overall win in this year's Prototype field.
There's a guaranteed new winner in Prototype this year, as Michael Shank Racing won last year with its Ligier JS P2 Honda in the hands of Ozz Negri, John Pew and Olivier Pla. Pla and PR1 can repeat – Pla is in the PR1 Ligier and the PR1 team won PC last year – but otherwise it's wide open.
GT LE MANS: NO CLEAR FAVORITE AT PETIT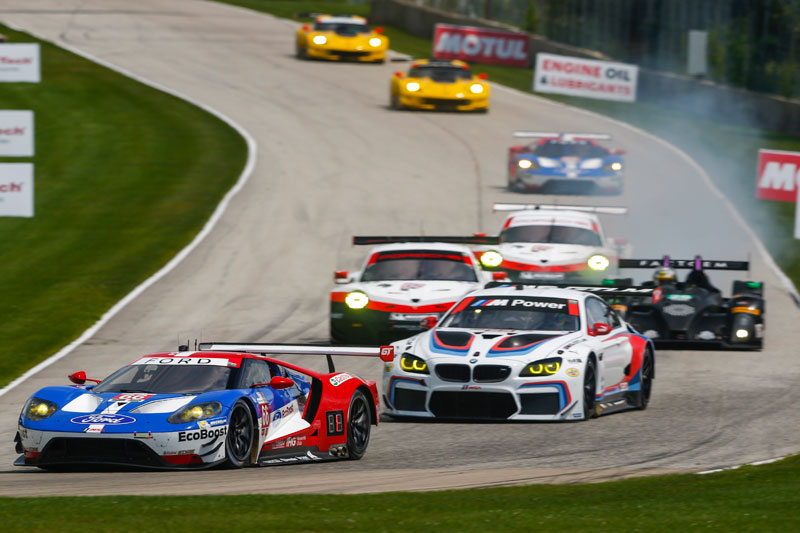 The beauty of GTLM at Petit Le Mans is that there is parity in winners. Last year, it was the No. 62 Risi Competizione Ferrari 488 GTE in a popular and overdue triumph with Giancarlo Fisichella, Toni Vilander and James Calado. Porsche claimed its famous overall win in the water-logged 2015 deluge with Nick Tandy, Patrick Pilet and Richard Lietz.
The former Team Falken Tire won back-to-back in 2013 and 2014, in 2013 with an old car (the 997-spec Porsche 911 GT3 RSR) and in 2014, as the first customer winner in the new Porsche 911 RSR, which is now another previous generation model (the new mid-engined Porsche 911 RSR has debuted this year). Extreme Speed Motorsports won in 2012 with the Ferrari F458 Italia, AF Corse (Ferrari) won in a guest entry over Flying Lizard Motorsports (Porsche) in 2011 and Corvette snatched a dramatic last gasp victory in 2010 when Risi ran out of fuel in the final minutes.
Extra weight added to the Ferrari before this race (+15 kg) is the notable class Balance of Performance change coming into the weekend. Even with that, all five manufacturers in class should be in the mix. Ford in particular seeks its first win here and enters after a test at Mid-Ohio Sports Car Course last week.
GT DAYTONA: HOPING TO AVOID DRIVE TIME DRAMA
Last year witnessed an epic scrap for the GTD win between Jeroen Bleekemolen in the final race for the Dodge Viper GT3-R and Andy Lally in what proved to be the final race for the No. 44 Magnus Racing Audi R8 LMS in IMSA. But while Lally won it on the road, the car was dropped to the rear of the class post-race for a drive-time violation; the wrong Silver driver in Marco Seefried, rather than John Potter, had been the driver to achieve the time required. Potter and Lally were paired as full-season drivers and despite Lally and Bleekemolen's drive on track, the race was decided by officialdom.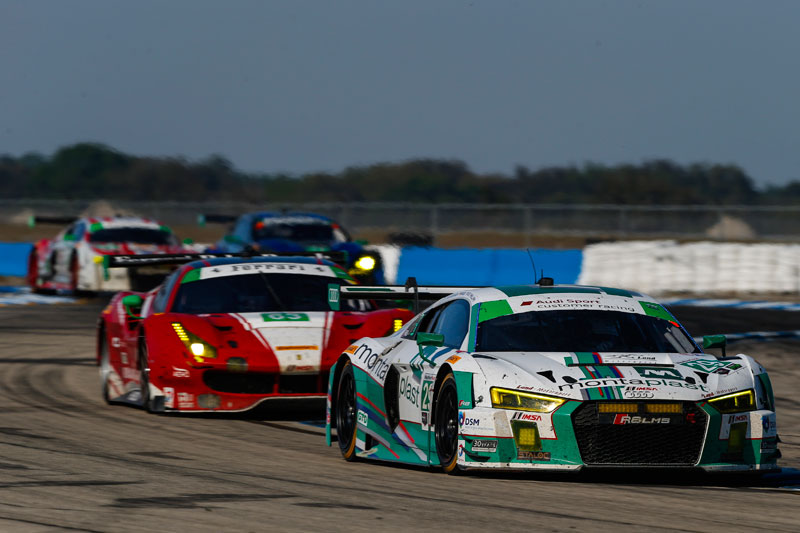 Beyond the 15 regular entries in GTD and their assortment of cool guest stars as third drivers, two extra cars come in the form of a pair of Audi R8 LMS entries. Alex Job Racing's Townsend Bell, our NBCSN IndyCar analyst, and Bill Sweedler won the GTD championship here two years ago for Scuderia Corsa. They're joined by Frankie Montecalvo as they look for their first big result of the year. Also back in action for the first time since Sebring is the No. 29 Montaplast by Land-Motorsport Audi of American star Connor De Phillippi, Chris Mies and new third driver Kelvin van der Linde, a talented young Dutch driver who figures to be one to watch this weekend. De Phillippi will have back-to-back U.S. races, as he'll also be in the eight-hour SRO Intercontinental GT Challenge race at Mazda Raceway Laguna Seca with the same team and Mies and Christopher Haase as co-drivers.
PC: THE FINAL RACE, AND FINAL SHOT AT PERFECTION
IMSA's Prototype Challenge class signs off this weekend but still with one final story line: can Performance Tech Motorsports complete a perfect season? With seven wins from the first seven races, the trio of James French, Pato O'Ward and Kyle Masson are the favorites (Masson having driven only the endurance races) at Road Atlanta. Brian Alder's BAR1 Motorsports has a couple solid pros within its two cars, and has one last chance to see if they can topple Brent O'Neill's bunch.