As a tune-up ahead of its full-time return in 2018, Team Penske will return to sports car racing at this weekend's Petit Le Mans, using an Oreca 07 Gibson while they continue to develop the Acura ARX-05 DPi for its 2018 debut.
As the team confirmed last week, Penske stalwarts Juan Pablo Montoya, Helio Castroneves, and Simon Pagenaud will share the driving duties in Penske's first sports car event since 2009, and its first Petit Le Mans since 2008.
Team Penske ran Petit Le Mans with its Porsche RS Spyders three times in 2006, 2007 and 2008 – and won in the LMP2 class all three times.
Their late entry this year comes on the heels of a test with the Oreca chassis, which Team Penske president Tim Cindric explained was needed before the team could commit to an entry.
"We've had this race on our radar for some time, but we wanted to wait until we were able to get our drivers some testing at Road Atlanta prior to committing, as it is a very fast track and these cars are very different to drive from an IndyCar," Cindric explained.
As noted above, while it has been nearly a decade since they've contested the 10-hour enduro, their last appearance was most certainly a memorable one.
Drivers Ryan Briscoe and Helio Castroneves, entered in a third Porsche RS Spyder for Penske, claimed victory in the LMP2 class, leading a Penske sweep of the LMP2 podium.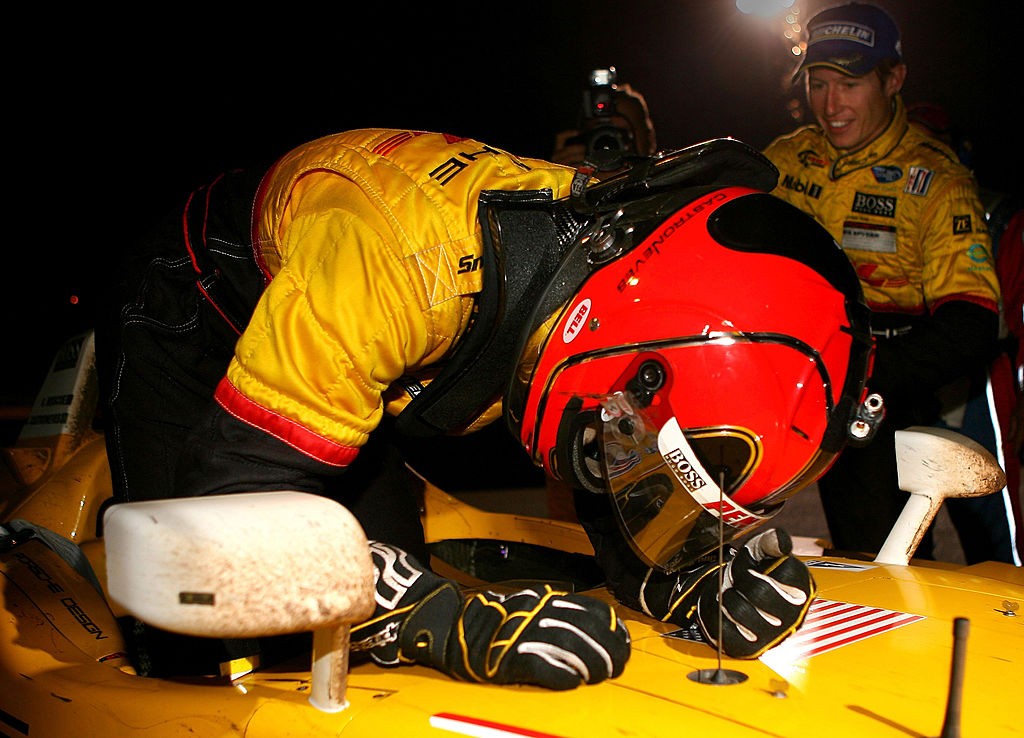 Castroneves highlighted as much when discussing his optimism ahead of the weekend, in the first race of what may well be the beginning of a full-time sports car program with the team.
"The car is a blast to drive as it has lots of power and an incredible amount of downforce. The last time I ran at Petit, I was fortunate enough to be a part of the winning team in our class. It was one of the highlights of my career. Now, I'm looking forward to that challenge again and I'm sure it will be fun racing with these guys in this setting."
Pagenaud, too, has experienced success at Petit Le Mans, securing an LMP2 class win of his own in 2010 with what was then called Patrón Highcroft Racing. He finished fourth in this race last year with Action Express Racing, sharing the Whelen Engineering Corvette DP with Dane Cameron and Eric Curran.

"It's a bit of a homecoming to get back into a prototype car," said Pagenaud of his latest return to sports car racing. "They are great cars to drive and to be paired with Juan and Helio in an endurance event is going to be a lot of fun. This is a chance for me to help Team Penske prepare for next year, while seeing what things we can learn and where we can improve right now."
Montoya and Dane Cameron have been confirmed for Penske's Acura DPi program next year, Castroneves was confirmed earlier Wednesday and Ricky Taylor has been strongly linked to the second car as well.