Michael Andretti and Zak Brown will be partnering once again in the future, but not quite in the series you might expect – IndyCar – at least not yet.
The two partnered together for the Fernando Alonso-driven McLaren Honda Andretti entry at the 2017 Indianapolis 500, which Stefan Wilson gave up his seat for (and was subsequently confirmed Wednesday in an Andretti Autosport entry for the 2018 Indianapolis 500).
Now, Andretti and Brown's other affiliated team – sports car entrant United Autosports – have partnered with Walkinshaw Racing in the Virgin Australia Supercars Championship for the 2018 season.
The creation of Walkinshaw Andretti United sees Andretti now establish a foothold in the Australian market with the veteran team and with Brown.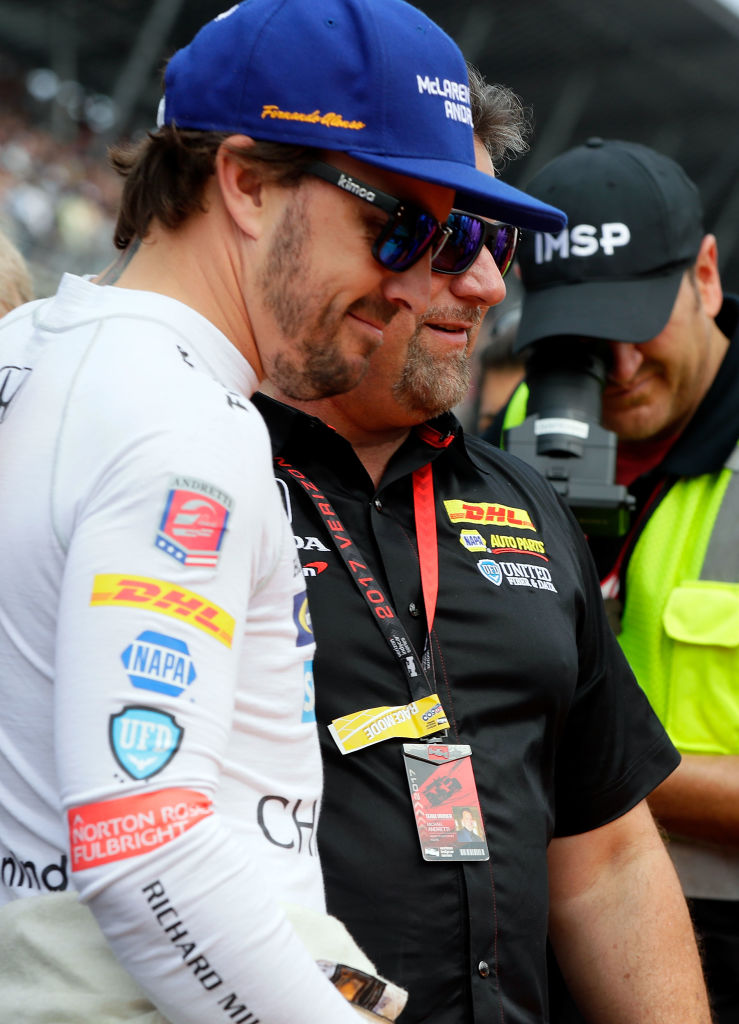 "I'm very excited to announce our new partnership with Walkinshaw Racing and United Autosports," Andretti said in a release. "I have always set a goal for Andretti Autosport to diversify and succeed across multiple platforms, and this opportunity is a natural next step for the team as we continue to expand globally. Together with Walkinshaw Racing and United Autosports, we now have three iconic organizations working together. We are determined to succeed, and I have full confidence that this new venture, Walkinshaw Andretti United, will become a leading Supercars team."
Brown, who is Team Owner and Chairman of United Autosports, added: "I'm delighted United Autosports have joined forces with Walkinshaw Racing and Andretti Autosport. It is bringing together three iconic names in motorsport across three continents – Europe, Australia and America, where we can share our experience and resources to make each team stronger."
Ryan Walkinshaw, Chairman, Walkinshaw Racing also said: "To be able to partner with both Andretti Autosport and United Autosports is an honor. We've looked from a far at what both have to offer the team moving forward, which is why everyone should be so excited. Fundamentally, we are doing it differently. This combination of international expertise is a pivotal step in accelerating our development, getting us where we need to be. We've been looking for partners who can add value to this team, both on and off the track, so to be able to find that so resoundingly is the most pleasing element.
"It's not only an alliance of technical expertise, but commercial prowess. Their experience, knowledge and record, both on and off the race-track, gives us, our current partners, and any future partners, access to global networks and talent pools. Today is the beginning of a new era. We are still firmly focused on the job at hand for 2017, but eagerly looking forward to 2018."