The next two drivers to make their name as winners of the prestigious Team USA Scholarship are Aaron Jeansonne and Jonathan Kotyk. See the full release about the 2017 recipients below.
—
Two talented young American race car drivers hailing from entirely different backgrounds have earned an opportunity to represent the Team USA Scholarship following an intensive evaluation program conducted over the past few weeks.
Aaron Jeansonne, 19, from Sulphur, La., and Jonathan Kotyk, 23, from Atlantic Beach, Fla., have been selected from an impressive group of six finalists to follow in the footsteps of a long list of accomplished alumni, including IndyCar series champions Jimmy Vasser and Josef Newgarden, by traveling to England this month to contest the prestigious Formula Ford Festival at Brands Hatch. The duo then will carry the program's patriotic red-white-and-blue livery on their respective Cliff Dempsey Racing Ray Formula Ford cars in the subsequent Walter Hayes Trophy event at Silverstone.
Jeansonne (left, above) and Kotyk also will gain an invitation to the second annual Mazda Road to Indy USF2000 $200k Scholarship Shootout which will take place at the Bondurant Racing School near Chandler, Ariz., in December. The winner will secure a $200,000 prize to graduate onto the first rung of the Mazda Road to Indy Presented by Cooper Tires open-wheel development ladder in 2018. Last year's Team USA Scholarship winner, Oliver Askew, also secured that award, then went on to win the Cooper Tires USF2000 Championship Powered by Mazda and another Mazda Scholarship, worth $325,000, to graduate into the Pro Mazda Championship Presented by Cooper Tires in 2018.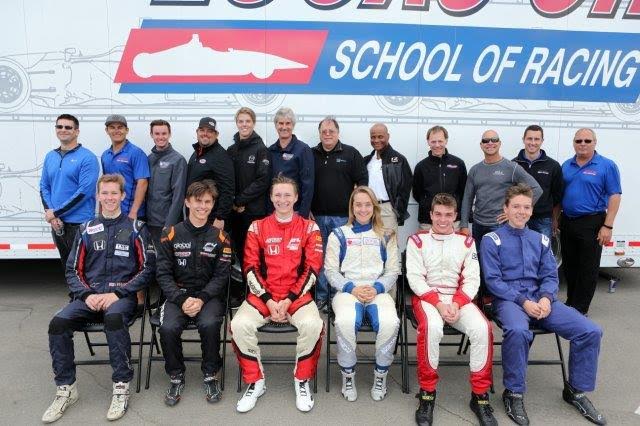 Aside from a brief foray into dirt-oval karting in his native Louisiana a few years ago, Jeansonne is contesting his first season of racing and has created quite an impression in the Lucas Oil Formula Car Race Series. Kotyk has a longer and more traditional background in karting, achieving much success with the Ocala Gran Prix team before gaining his first opportunity to transition into cars this year. Kotyk finished third and posted fastest race lap in the recent SCCA National Championship Runoffs at Indianapolis, and lies third in the F1600 Championship Series heading into this weekend's final three races at New Jersey Motorsports Park.
"I can honestly say that this year's candidates provided the judges with some of the toughest decisions in the history of this program which dates back to 1990," said Team USA Scholarship Founder and President Jeremy Shaw. "The selection process began with 10 talented youngsters being interviewed by an illustrious panel of judges during the Verizon IndyCar Series/Mazda Road to Indy weekend at Mid-Ohio in late July. We had a hard time whittling the group down to six for a shootout at the M1 Concourse facility in suburban Detroit, and an even tougher task in selecting our two winners.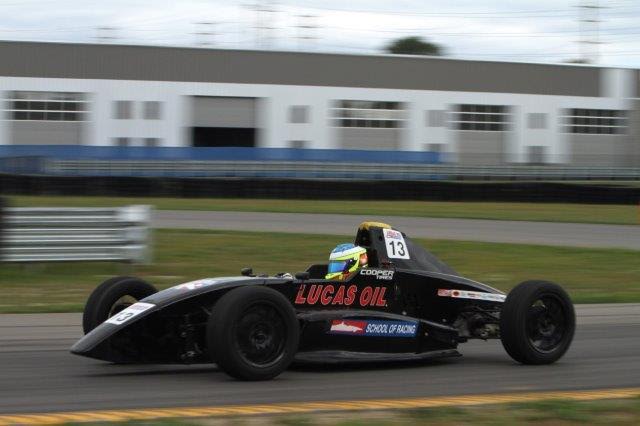 "I am indebted to Team USA alumni Dane Cameron, Spencer Pigot, Josef Newgarden, Charlie Kimball and Joel Miller as well as Chip Ganassi Racing Managing Director Mike Hull, Mazda Motorsports Operations Director Kyle Kimball, American Honda Motorsports Manager T.E. McHale, Mazda Road to Indy promoter Dan Andersen, Neil Enerson of the Lucas Oil School of Racing, Aaron Bambach from M1 Concourse, Bell Racing USA Director of Motorsports Chris Wheeler and RaceCraft1 Principal Kelly Jones, among many others, for helping in the selection process. My thanks also to Dr. Jacques Dallaire of Performance Prime and Jim Leo of PitFit Training for conducting a comprehensive mental health and physical assessment of each of the candidates."
Jeansonne and Kotyk will fly to England next week to begin preparations for the Formula Ford Festival on October 21/22.
"I couldn't be more excited to represent the Team USA Scholarship," said Kotyk. "With its history of past champions like Josef Newgarden, it's something I'm honored to be a part of and look forward to bringing home a great result. I would like to thank Jeremy Shaw and the entire team behind the Team USA Scholarship for giving me this amazing opportunity."
"I feel like the luckiest person alive," added Jeansonne. "What was so recently just a wild dream is now a reality; I am beyond honored to be named a Team USA Scholarship Recipient. There were so many great people that helped give me this opportunity and I cannot thank them all enough."