The dynamic shift from some of Porsche's more senior factory drivers – names such as Timo Bernhard, Romain Dumas, Joerg Bergmeister, Patrick Long and Wolf Henzler – to its newer ones like Nick Tandy, Earl Bamber, Michael Christensen, Kevin Estre, Laurens Vanthoor and Sven Mueller has been an interesting trend to follow over the last few years.
As Porsche itself stands on the precipice of a big change to its motorsport program – its LMP1 program in the FIA World Endurance Championship ends at the end of 2017 and its Formula E program will come online for season six in 2019 – quite where it places all its factory stars over the coming years remains a question mark.
Tandy and Bamber have arguably been the closest of Porsche's "new guard" joined at the hip over the last several seasons, similar to a Long and Bergmeister or a Bernhard and Dumas as was present from the early-to-mid-2000s into the 2010s. Long and Bergmeister still continue to drive together even in 2017, in a Porsche 911 GT3 R.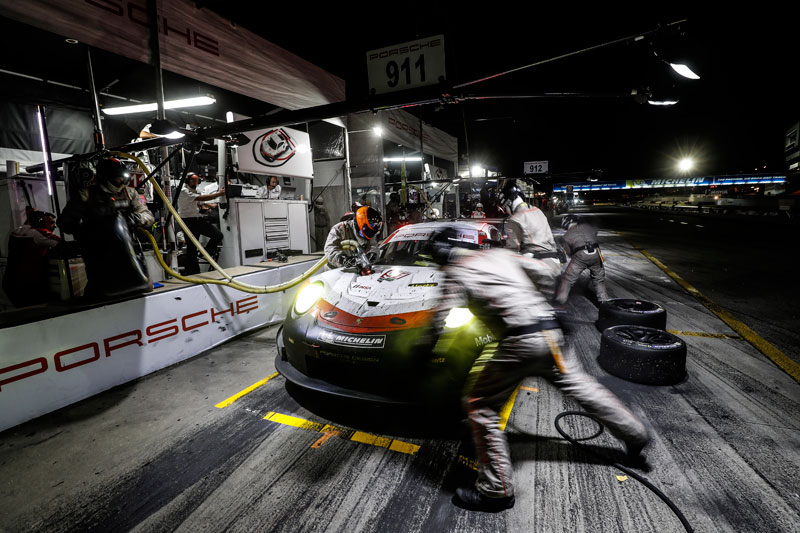 This past weekend at Motul Petit Le Mans saw Tandy and Bamber back on U.S. soil in their somewhat natural habitat of a Porsche 911 RSR in the GT Le Mans class. Tandy was in search of his third Petit Le Mans victory in five years, having been a part of the final win for the Porsche 911 GT3 RSR in the 2013 American Le Mans Series finale with Team Falken Tire, then part of the monumental overall win in 2015, with the new generation Porsche 911 RSR that first came online in 2014.
As third drivers rather than full-time U.S. drivers, Tandy and Bamber's roles were different this past week, but both welcomed the chance to return and sample Porsche's latest GTE masterpiece, the new mid-engined 911 RSR.
"We drove it a lot with the development cycle, so it's not too different to get back in. It's a 911 at heart," Bamber said. "The engine's moved in the middle. It's a big improvement on the downforce side."
Tandy added, "Like you say, the biggest thing is the amount of aero grip you've got. It frees up space in the diffuser area. The weight distribution on the old RSR wasn't a massive detriment; even so the new car is within 1 percent of the old car. They've moved the engine forward, and the cockpit is completely different. The driver is more inside the cabin, and with the way the systems work on the car, the electronics are more different than the fundamental physics. Now this is much easier to drive. It's a big step forward."
Tandy's 911 return came only a few days before he revealed a cool bit of news, that he's got his own actual production 911 with his name on it.
Coming back to a 911 RSR was the reverse of what they did when they did their first two races in the Porsche 919 Hybrid LMP1 car in 2015, and Tandy more or less equated it to getting right back on a bike. It only takes four to five laps to re-adapt, he said.
Both drivers have raised their stock within the Porsche framework the last few years. Tandy came online as a factory driver at the end of 2012, Bamber at the end of 2014. Both have an overall win at Le Mans, with Bamber adding his second this year.
It's beyond the cockpit though where they've evolved most, growing from drivers in privateer teams to understanding the sheer volume of people that make up a Porsche factory program.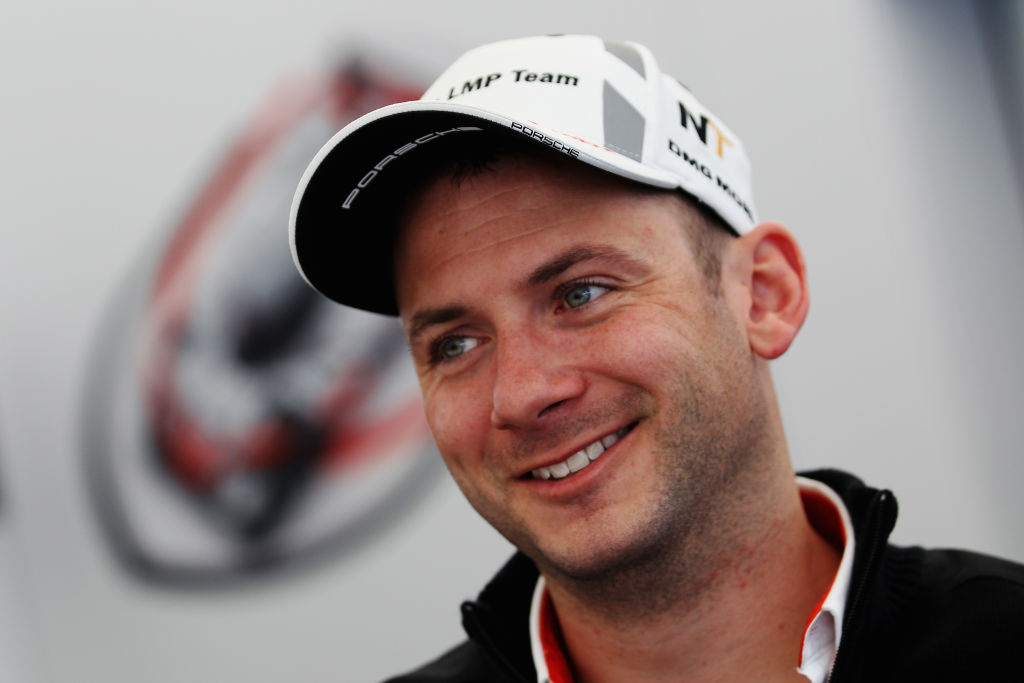 "Clearly you have to operate at a certain level to even be looked at as a factory driver at Porsche," Tandy explained. "You can never buy experience. It just comes with time.
"As for the actual art of driving cars, and being fast, I don't think anything's changed since probably I joined the first year of Porsche. But what I've learned is how to be a more professional driver and work better in a team, in a multi-driver format.
"And I've gotten better at conducting endurance races. It's not just about driving in endurance races. Everyone in this paddock can do that. But it's how often can you repeat it, lap-to-lap? For us, doing different jobs with different teams, that's something that you learn. So I hope I'll continue to learn the next 5, 10, 15 years!
"Being a factory driver here is about reaching that peak, and then staying there."
Bamber concurred. "Going from a Cup car, in Carrera Cup and Porsche Supercup, to then getting into the U.S. at the end of 2014, then it was obviously quite a big step in '15. Driving-wise you don't change too much. But you go from a small Cup team – with two mechanics and one engineer – to GTLM where there's 40 people on a race weekend! How do you utilize all the tools around you?
"Then you go to LMP1 with 250-260 staff and there's so many resources there. What you learn, is that you have so much manpower. You're feeling different things. Moving from setting up a Cup car for sprint to a 911 for an endurance race was a difficult transition. It was such a big shift in the environment. But having Joerg Bergmeister as a teammate the first year was amazing. He made for great preparation."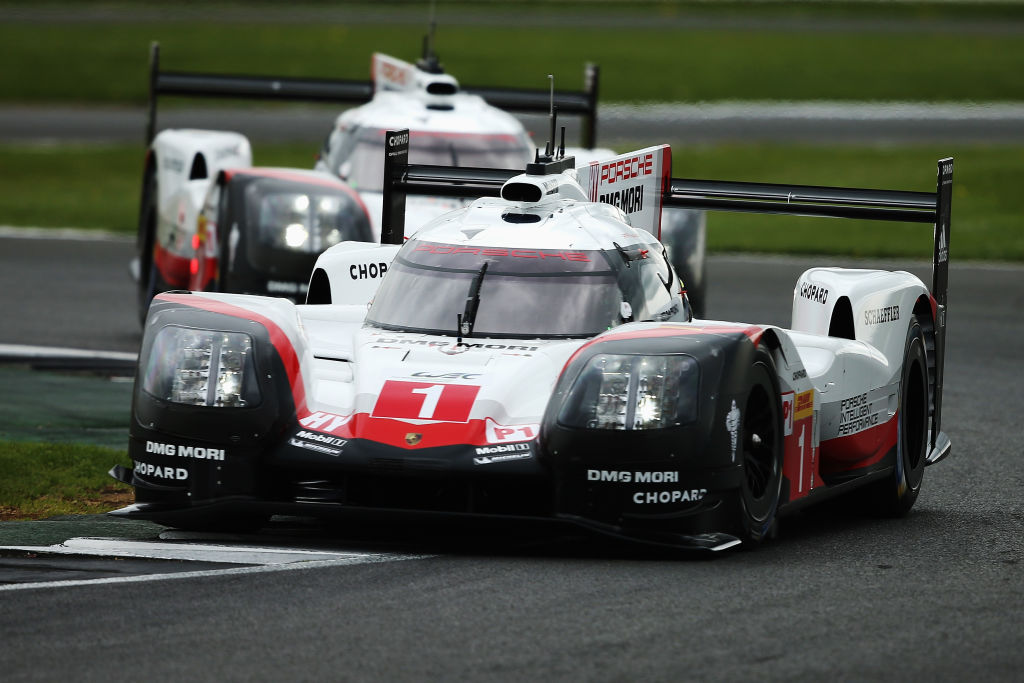 In the short-term, both Tandy and Bamber have expressed an interest in wanting to return to North American action full-time next season once the LMP1 program ends. Porsche traditionally reveals its programs for the following year at its Night of Champions event in Germany in December.
Looking a bit further ahead, with Porsche's Formula E program coming online in 2019, both have interest there, owing to the technology involved.
"One of the things I loved about LMP1 class is developing new technology and we were a big part of that," Tandy said. "It's a developing formula… and a developing series. It's interesting to me now. The manufacturers are developing their powertrains. All-spec wasn't as interesting but now it's becoming more open."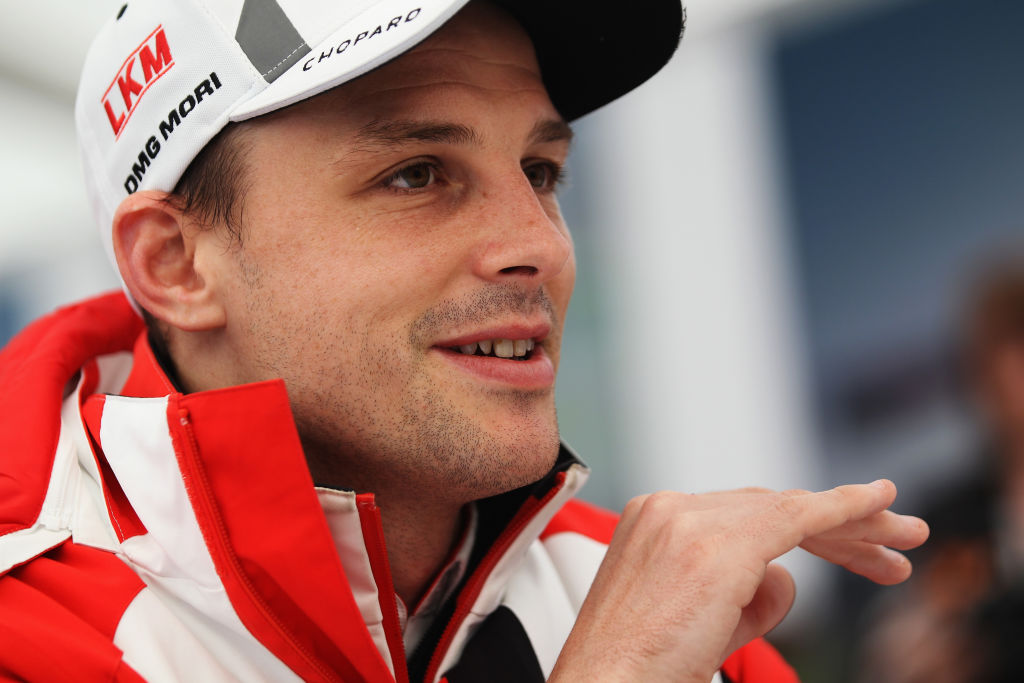 Bamber added, "I think it's quite interesting because on the driver lineup, the field there is world class. Outside of F1 it's one of the toughest competitions with factory lineups. It's all really interesting.
"I think winning with a private team isn't interesting. But representing Porsche there would be special. We've proven we can build the best hybrid system in sports cars. Porsche wouldn't go into it if it wasn't a serious championship.
"I want to drive something I like driving… like the 911. You go out with a big smile on your face."
There's three more races left in the FIA WEC season, this weekend at Fuji where Porsche will retain its high-downforce aero package, with final races in China and Bahrain. Bamber, Bernhard and Brendon Hartley are poised to secure the driver's championship with Porsche set to lock up the manufacturer's championship. Porsche switched positions between the Nos. 2 and 1 cars the last couple races, so the No. 1 car's lineup of Tandy, Neel Jani and Andre Lotterer is still in search of its first FIA WEC win this season.
Whatever happens the rest of the year, rest assured Bamber and Tandy have made their mark already as Porsche factory drivers and will be an asset to whichever program they are placed in for 2018.