Russell Ward and Damien Faulkner made a positive impact on the Continental Tire SportsCar Challenge paddock this year as Winward Racing ran with CJ Wilson Racing in a Porsche Cayman GT4 Clubsport.
Now, the driver pairing and Winward Racing outfit will link up with Mercedes-AMG GT specialists HTP Motorsport to run two brand new AMG GT4 cars in the same series next year.
The full release and details are below.
—

Today Winward Racing announced a partnership with German GT powerhouse, HTP Motorsport to run two brand new AMG GT4 cars in the 2018 Continental Tire SportsCar Challenge.
The Houston-based team has also announced a comprehensive 2017 test and race program which will see the car make its U.S. debut at the 24 Hours of CoTA in November, followed up by the team's first ever entry at the 25 Hours of Thunderhill in early December.
The team will be known as Winward/HTP Motorsport and it will be a true partnership between the Texas-based squad and the team based in Altendiez, halfway between Cologne and Frankfurt. Competing in the two end-of-season endurance races means an astonishing 49 hours of racing between now and the start of the 2018 season. To put that in perspective, the total race time for the 2017 Continental Tire SportsCar Challenge was just 24 hours.
As newcomers to the challenges of twice-around-the-clock endurance racing, Winward will not only rely on HTP for engineering support but they will also welcome it's experience with regard to race strategy. The crew will be bolstered by a number of staff from Germany while Winward regular drivers, Damien Faulkner and Russell Ward will be joined at the Circuit of the Americas by HTP's Maxi Götz and Dutchman, Indy Dontje. The full driving line-up for Thunderhill is yet to be confirmed, but it is expected that GT and Touring Car deity Bernd Schneider will join the squad for the 25-hour event.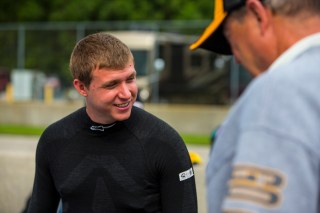 "2017 was the first season for Winward Racing in the Continental Tire SportsCar Challenge and it proved to be a very successful one. The partnership between CJ Wilson Racing and Winward Racing was a great success and we thank CJ Wilson Racing for all they have done for us throughout the season," explained Team Principal, Bryce Ward.
The Winward/HTP Motorsport AMG GT4 secured pole position at last weekend's 12 Hours of Spa which has further cemented Ward's belief that he has found the right partner for this ambitious project.
"HTP Motorsport is the best in the business in Europe. We will draw on its experience, helping us to us to further develop as a championship contending team." He went on to explain how this unique partnership will create opportunities on both sides of the Atlantic. "The Winward/HTP agreement will open up opportunities for European drivers in U.S. events and it could also give U.S. drivers the opportunity to compete in Europe under the Winward/HTP banner."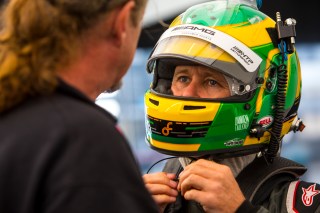 For veteran GT ace, Damien Faulkner, the agreement means working with some familiar faces. "The partnership is extremely exciting. Having raced with HTP in Europe this year, I got to experience not only how great a team it is, but also the brilliant product that Mercedes AMG produces."
The Irishman also fully understands the benefits of such a hectic Winter's racing. "The opportunity to do two, twice-round-the-clock events in the all new AMG GT4 in the "off season" should be a value of immeasurable proportion for Winward. It should allow us to hit the ground sprinting at Daytona in January when our 2018 season begins."
HTP Team Boss, Norbert Bruckner expressed his enthusiasm for this new venture. "This new project in the USA means another big step in the development of our team. I am excited to have a strong partner like Winward Racing at our side, who have knowledge of the both the country and the racing series. I am sure Winward and HTP will create a formidable partnership and a team that can't be ignored."