Some five years ago, Brendon Hartley's open-wheel career appeared in tatters – the Kiwi had been dropped by Red Bull's Junior Team and then was also placed on the scrap heap by Mercedes AMG Petronas.
Red Bull had come off its period of domination of Formula 1 from 2010 to 2013; Mercedes then was on the verge of its own once the series switched engine formulas from 2014.
And in neither case, Hartley would move up to play a greater role in those team's glory years.
But the unheralded driver known more for his flowing blonde locks and his rapid speed regardless of his less than glittering junior open-wheel formula career in Europe had three races that would set a new course for his career and propel him into being potentially the hottest prospect going at the moment in a surreal road back to Formula 1. He'll make a shock debut in F1 at Circuit of The Americas, a track integral to his success, with Scuderia Toro Rosso.
He'd debuted at the 2012 24 Hours of Le Mans in an LMP2 class Oreca 03 with Greg Murphy's Murphy Prototypes operation, then had a return engagement in his first major U.S. race at Petit Le Mans in the same car later that year.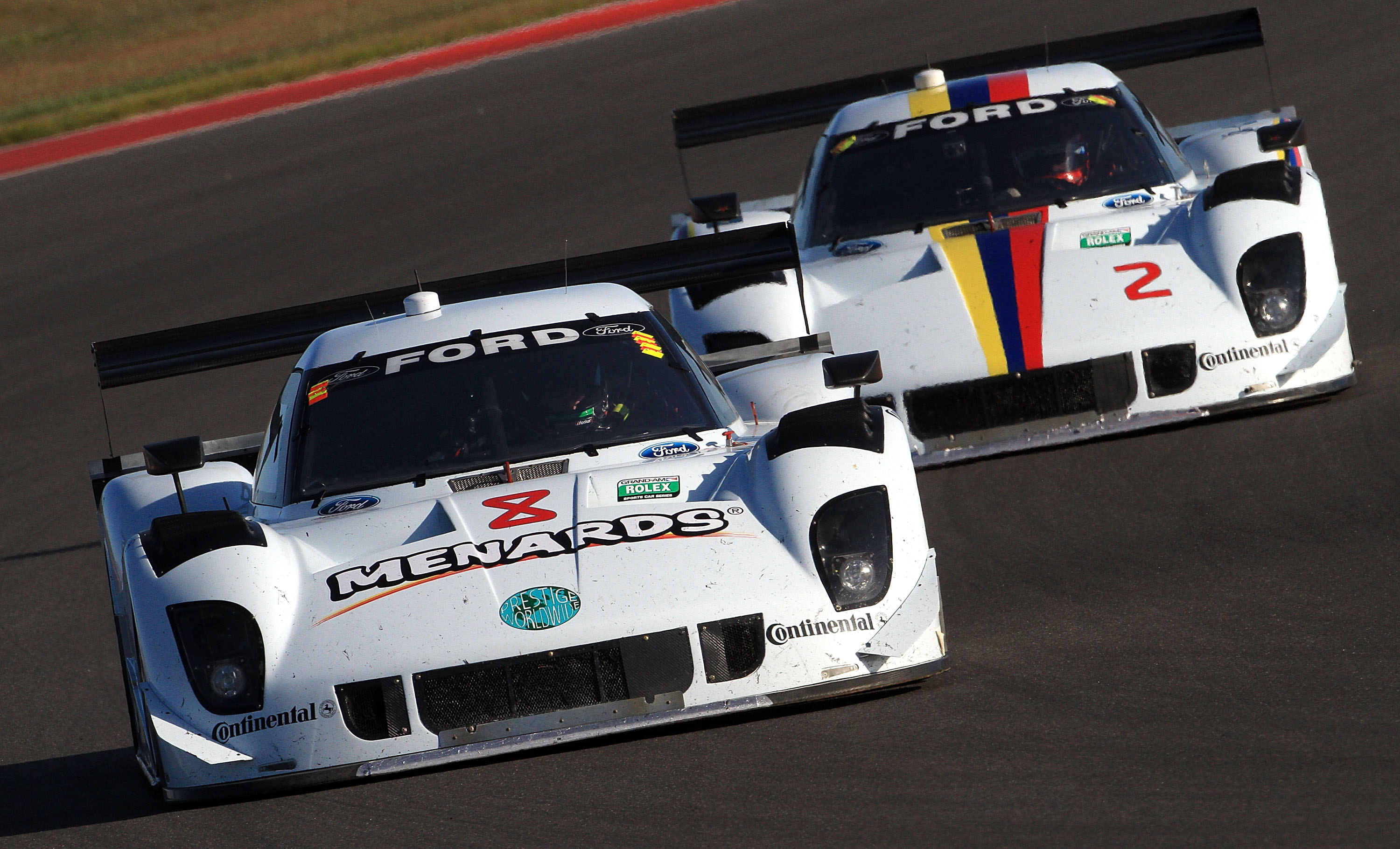 It was at Circuit of The Americas in March 2013, however, where Hartley's U.S. career was properly born.
A simple GRAND-AM Rolex Series race, one that lacked the flair, the fans or the gravitas of the first F1 race at Austin held the previous fall a few months earlier, revealed a potential star in the making.
Hartley was leading, driving for Starworks Motorsport and co-driving with Scott Mayer, before a right rear suspension failure sent him off course with less than 15 minutes to play. It was a brutal end to what would have been an upset victory, cast against the series' stalwarts fielded by Chip Ganassi, Wayne Taylor, Michael Shank, GAINSCO/Bob Stallings and Action Express, among others. Baron and Murphy are both renowned in the sports car world for their scouting of talented drivers, and finding Hartley stands as one of their proudest moments.
Eventually Hartley and Mayer did get that win – at Mayer's home track of Road America – and Hartley's performances caught the eye of Porsche, who selected him to its LMP1 program.
Cast against F1 veteran Mark Webber, Porsche factory stars such as Timo Bernhard, Romain Dumas and Marc Lieb and young prototype veteran and a similar Red Bull prodigy who never got an F1 shot in Neel Jani, Hartley was always going to be the one with the most to prove in such a high-profile position. But he has built his stature up over this period.
In his time at Porsche, Hartley has quickly redefined himself as a sports car star and has been blessed now with having the best season of his career in the time when his, and Porsche's futures, are changing.
Paired with fellow Kiwi Earl Bamber and Bernhard, the No. 2 Porsche 919 Hybrid emerged as Porsche's lead entry this season following a fight-back win at the 24 Hours of Le Mans, and gave Hartley the overall victory there that eluded him the three years previous. With that result pushing the No. 2 car ahead of the No. 1 car (Jani, Andre Lotterer and Nick Tandy), the No. 2 has now been slotted into further wins this year the rest of the FIA World Endurance Championship season.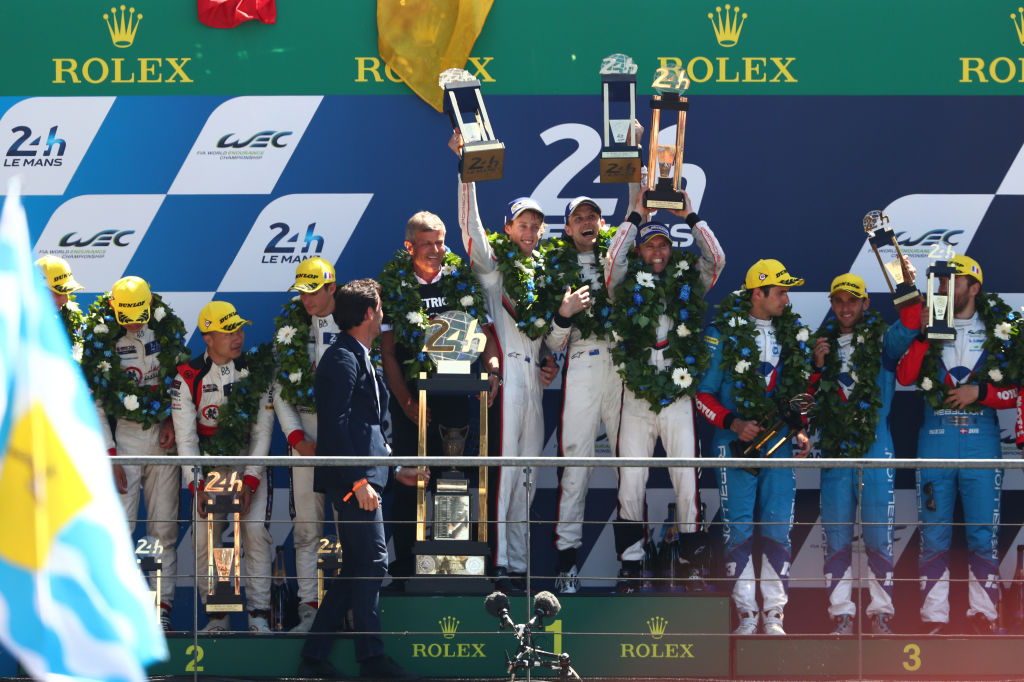 However, the on-track performance has not been the talking point for Porsche's LMP1 program this year; its future has been. With Porsche announcing it would withdraw its LMP1 program at the end of the year, so too the futures of the six drivers placed there now become a question mark. Tandy and Bamber figure to get placed within Porsche's GT program, Jani and Lotterer have signed to Formula E contracts, and Bernhard has his own GT team to run.
Which leaves Hartley, the second youngest of the group at 27, the hottest commodity and the subject of intense speculation over his future.
Rumors have swirled the second half of the year that Hartley is bound for the Verizon IndyCar Series next season with Chip Ganassi Racing, as second driver to countryman Scott Dixon. Ganassi will scale back to two cars from the four it's ran since 2011 (save for 2013, when they ran three).
Suddenly though Hartley follows Lotterer in having had the opportunity of a lifetime presented to him completely out of left field, as one of F1's most surprising debutantes in recent years. Lotterer made his debut at the 2014 Belgian Grand Prix with Caterham, but didn't get to complete more than a lap in the race with an electrical issue. He had, however, outqualified teammate Marcus Ericsson at the rear of the grid, and later said at that year's FIA WEC race in Austin that F1 racing "wasn't what it used to be."
Drivers have gone the other way, of course – Nico Hulkenberg's cameo at the 24 Hours of Le Mans in 2015 netted a famous overall win co-driving with Tandy and Bamber in the third Porsche – but few get the timing, opportunity or circumstance to come into F1, especially after such a long open-wheel layoff.
Hartley's most recent known open-wheel action came with Mercedes in 2012, having tested at Magny-Cours. Prior to that he was a regular in testing with both Red Bull and Toro Rosso. The hang-up my colleague Luke Smith and I figured that could hold him back from a potential F1 debut was ensuring he'd had the 300 km of private testing in modern machinery in recent times to back up the other qualification, which was having enough Super License points (which he has from his FIA WEC success).
He'll enter into a very weird situation, whereby Toro Rosso will have both Hartley in his F1 race debut and Daniil Kvyat in his return after being benched for two races for Pierre Gasly. The team sits sixth in the Constructor's Championship, nearly all points scored by Carlos Sainz Jr., who leaves the team to make his Renault debut next week.
Circuit experience won't be a problem. As noted, that COTA race in March 2013 was the first of several COTA starts for Hartley in sports car, and in succession he's gone fifth, first, first and first with Porsche in FIA WEC rounds at the track. Clearly, he knows the way around the place.
His experience in understanding a sophisticated hybrid system is evident by way of that Porsche, yet he'll still have to realistically learn the car. So a proper benchmark for him will probably be Paul di Resta at Hungary, even though he'll have more time than the Scot did to prove himself just in the qualifying session before that race. Di Resta's aptitude from that weekend has played himself back into contention for a Williams race seat in 2018.
And so that's the next question – how will Hartley fare in a weekend where there's such little expectation but potentially everything to gain? Beating Kvyat is a standard goal, and if Hartley were to advance into Q2 in his debut, it'd be a massive achievement. The team will have at least one seat free to fill in 2018 provided Gasly has a full season and we pretty much know what Kvyat's ceiling is in F1, whereas with Hartley, we don't.
The ripple effect comes elsewhere in that if Hartley impresses enough to merit a further look by Toro Rosso beyond COTA. Gasly will return for Mexico after his Super Formula finale but whether Kvyat need be retained beyond a "driver of necessity" type role as he will be at COTA is a question mark. And of course, if Hartley does get a further F1 look in advance of 2018, it could throw his all-but-destined IndyCar bow into question as well.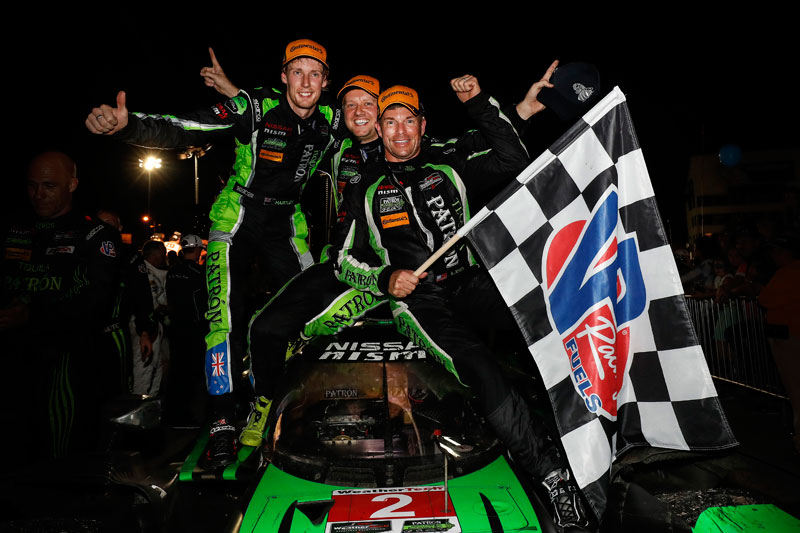 "I'm not 100 percent sure what will happen next year, but I'm still working it out. I love working here in the U.S.," Hartley told NBC Sports at Motul Petit Le Mans last week when asked about his future. Of course, he'd just come off of winning that race in the No. 2 Tequila Patron ESM Nissan Onroak DPi he shared with Ryan Dalziel and Scott Sharp, in an IMSA series that is growing in stature.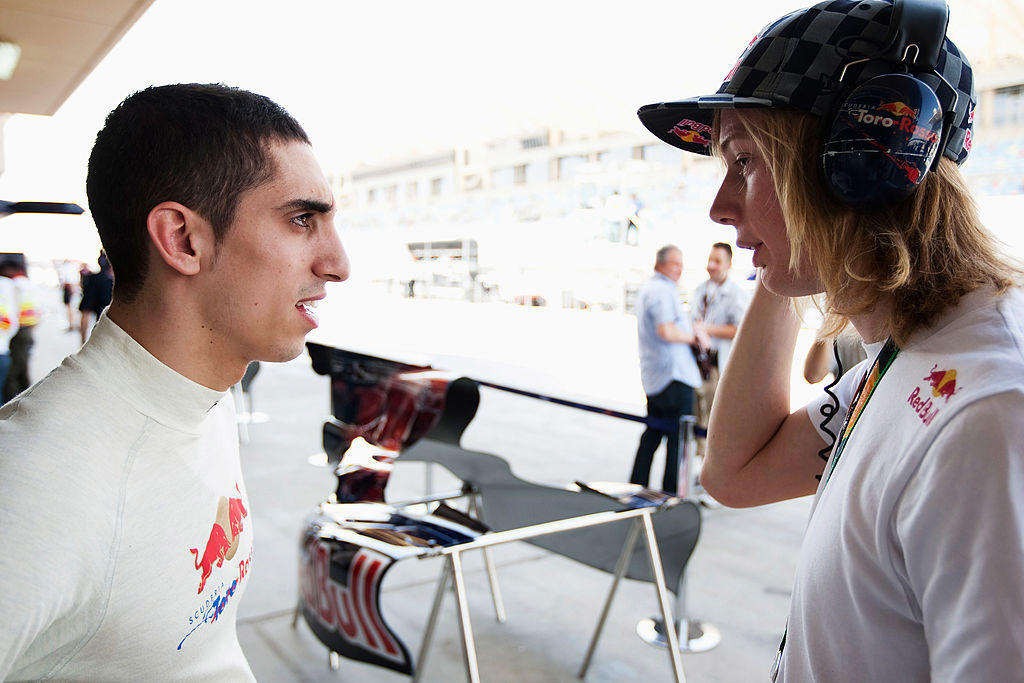 So the bright spotlight will shine on a driver picked by Red Bull over Sebastien Buemi, who was also available and a very strong candidate himself given his own F1 experience with Toro Rosso, and championships achieved in both FIA WEC with Toyota and FIA Formula E with Renault e.dams.
Hartley has nothing to lose, everything to gain courtesy of this abnormal but deserved appointment that has far-reaching implications beyond just next week's United States Grand Prix.