The debate surrounding women in motorsport has re-ignited in recent days following comments made by former Lotus Formula 1 development driver Carmen Jorda, who reiterated her call for an all-female championship to be created.
The idea was first floated by former F1 CEO Bernie Ecclestone in 2015, who believed it would be a way to showcase women in motorsport and offer a better chance of making it onto the F1 grid. Jorda echoed her support days later, and has been an avid supporter of the idea ever since.
Jorda's argument back then is the same as it is now. Other sports divide themselves into male and female brackets – take tennis, soccer, athletics – so why shouldn't motorsport?
In short: because women do not need to be separated in motorsport. Because they have already proven they can fight on a level playing field for several decades.
Let's get a few things out of the way first though.
First up: motorsport is still a male-dominated world. It is still seen as a 'boy thing'. It is a perception that is changing gradually thanks to the excellent work of many women in racing, such as ex-Williams test driver Susie Wolff's 'Dare 2 Be Different' campaign, but the number of boys who aspire to be involved in motorsport as kids will dwarf the number of girls significantly.
This does not mean boys are more talented than girls in racing. But it does mean that for every 20 kids who want to be racing drivers, there will be two or three who are female. As odds go, the number of girls who will make it as a professional or to the very pinnacle of racing are therefore much, much slimmer. Gender does not matter one bit when looking at the raw numbers.
"I think we will see more women coming in the future, but you've got to remember for any driver to get to F1 is tough, not just a female driver," Wolff told me back in 2015.
"There are so few opportunities, there are so many people trying, and if there's 500 guys trying to get to F1 and only five girls, the chances are you're going to have more guys and less girls.
"I think for us it's just about having this positive voice that says look, this isn't just a man's world. We're here, and it's about building that network where actually women see that it's possible and doable."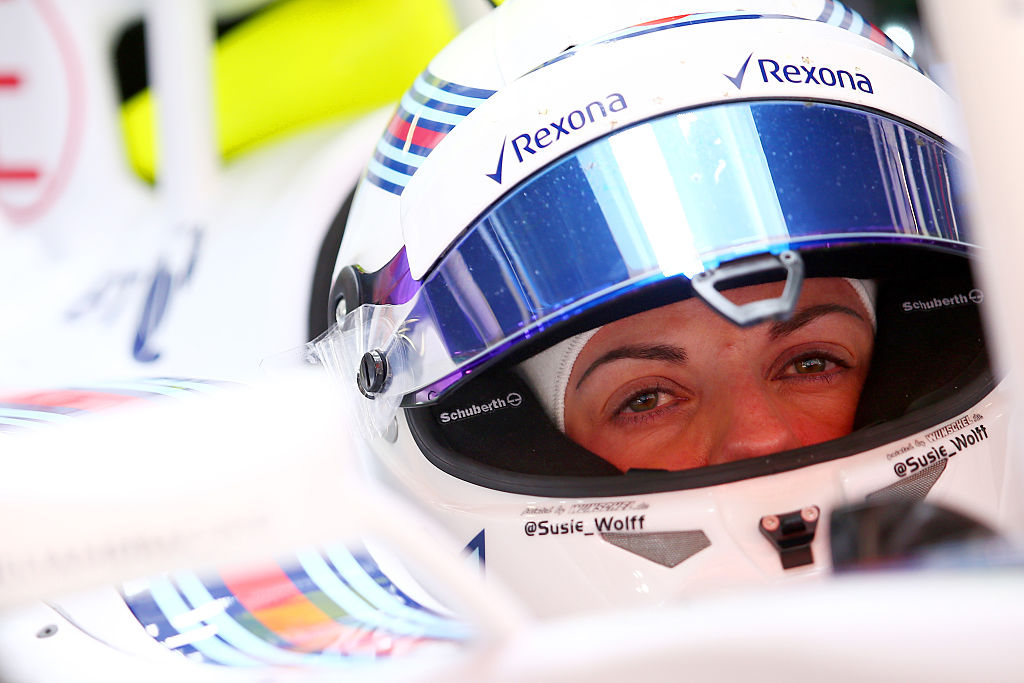 Divides between men and women in sports where physical ability are greater defining factors are a different. Take tennis for example. Back in 1998, Serena and Venus Williams claimed they could beat any male player outside the world's top 200, leading to an exhibition against unknown German player Karsten Braasch. He beat Serena 6-1 and Venus 6-2, citing his ability to get to shots easier and put greater force into shots and spin on the ball as reasons for his success.
Racing is very different though. It is a highly physical sport, yes, but the greater deciding factors come in technical ability. This is why women are more capable of fighting on a level playing field.
Jorda's comments are disappointing for a variety of reasons. Not only would segregating women in a sport which they have already met success set the movement back decades, but she is hardly a suitable figure to be speaking on behalf of an entire gender within an industry.
Jorda's racing record leaves much to be desired. She has never won a professional motor race, and has scored just five podiums, all of which came in sub-classes of Formula 3 races. Her three-year stint in GP3 saw her finish no higher than 28th in the standings and record a finish no better than P12 in a race, not scoring a point. In 2014, she was one second per corner slower at Spa than the rest of the field.
Her move into an F1 role with Lotus was dubbed as a "marketing gimmick" by FIA Women and Motor Sport Commission chief Michèle Mouton. Jorda didn't earn her drive, nor did she ever get the chance to drive an F1 car as had been planned. When Lotus became Renault, Jorda was shuffled out, but has retained links to F1 through its Paddock Club hospitality, for which she is an ambassador.
There are many more qualified and excellent women in racing who can and do fly the flag. They are doing their talking on-track where gender does not matter one iota. If you're fast, you're fast.
Drawing away from circuit racing, NHRA drag racing offers perhaps the clearest example of women being able to compete and succeed regularly in motorsport. More than 250 NHRA wins have been taken by women through the years, the most successful being Shirley Muldowney, who won multiple titles through the 1970s and '80s. Current female stars include Courtney Force, Alexis DeJoria and Leah Pritchett, all of whom are regular race winners.
There are strong examples to be found in more traditional racing circles also. So let's play a game. Here are 11 racing drivers of varying ages, disciplines, nationalities, successes and experience. Their names have been omitted, as have their genders. See if you can recognize which of them are women. Some may be giveaways to readers given their racing records.
Driver A: Two-time class champion in national sports car series, regular fixture at Le Mans.
Driver B: IndyCar podium finisher, title contender in IndyCar support series.
Driver C: Youngest ever British GT champion and winner of a 24-hour endurance race.
Driver D: STCC podium finisher and Audi DTM tester.
Driver E: F1 test driver, factory DTM driver.
Driver F: Indy Lights race winner and multiple pole-sitter.
Driver G: Four-time WRC rally winner, WRC drivers' championship runner-up
Driver H: IndyCar race winner and pole-sitter, NASCAR pole-sitter
Driver I: German Formula 4 podium finisher, British Ginetta Junior championship pole-sitter and race winner.
Driver J: Star Mazda podium finisher, F1 development driver
Driver K: Atlantic winner, IndyCar veteran and Prototype and GT veteran, and a GT winner, in sports cars.
All 11 of these drivers have enjoyed some kind of success and boast a pretty decent resume, even if none are truly outstanding. It's not possible to easily pick which are men and which are women.
So how did you get on? Let's go through them one-by-one.
Driver A is Christina Nielsen, who last weekend clinched her second straight GTD class title in the IMSA WeatherTech SportsCar Championship alongside Alessandro Balzan for the Ferrari-backed Scuderia Corsa team, having become the first woman to win a major full-season racing title in North America in 2016. Nielsen finished sixth in class at Le Mans last year.
Driver B is Simona de Silvestro. De Silvestro fought for the Atlantic Championship title in 2009, falling six points shy in the final standings, and moved up to IndyCar the following year. De Silvestro finished on the podium at Houston in 2013 before moving into Formula E, where she became the first woman to score points. After a brief test run with Sauber's F1 Team, she is now racing in the Australian V8 Supercars series.
Driver C is Jamie Chadwick. Chadwick became the youngest ever champion in British GT last year, winning the GT4 title with the Aston Martin Beechdean team, as well as winning the Britcar 24 Hours at the age of 19. Jamie is now racing in British F3 and has scored one podium this season.
Driver D is Emma Kimmalainen, a Finnish racer who has been plying her trade in the Scandinavian Touring Car Championship for the past few years. Kimmalainen has three podiums in the series to her name.
Driver E is Susie Wolff, perhaps the most prominent female racing driver in Europe over the past 10 years. While her escapes with Mercedes in DTM weren't exactly stunning, a one-off test with Williams led to an official role and her becoming the first woman to take part in a race weekend session for 22 years at the 2014 British Grand Prix.
Driver F is Pippa Mann, a driver who will be well-known to readers on MotorSportsTalk. Mann regularly appears at the Indy 500, taking a best finish of 17th in this year's running, her sixth start. Mann took three poles through the 2010 Indy Lights season, including for the Freedom 100, ending the season fifth overall in the standings.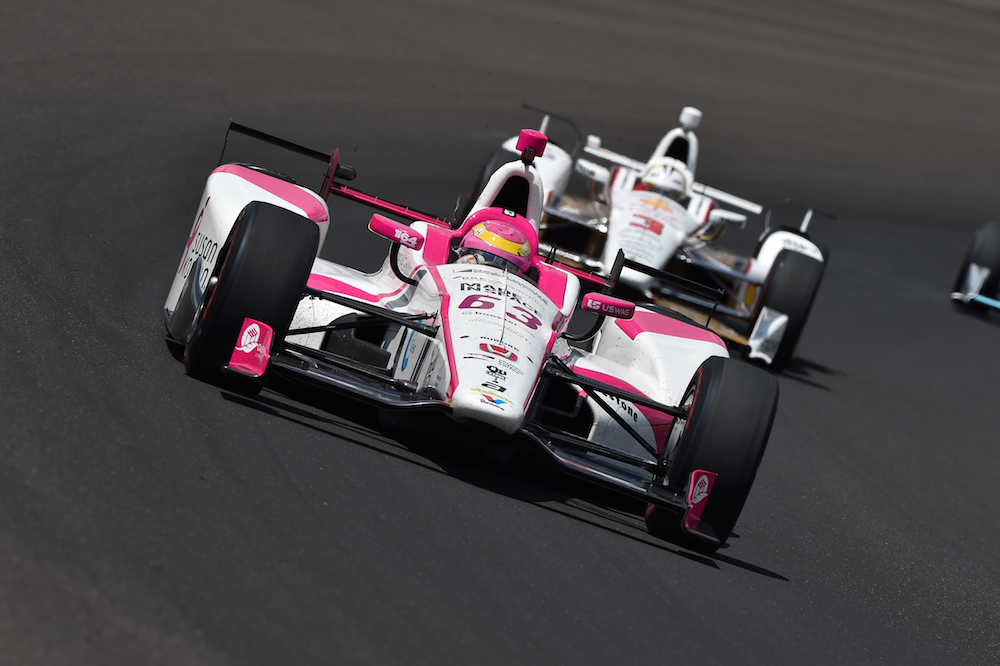 Driver G is Michele Mouton, earlier mentioned as the head of the FIA Women and Motor Sport Commission. Mouton took three wins through the 1982 season for Audi, finishing the year second in the championship – a championship filled with men fighting on the exact same playing field – falling 12 points short of the title. She remains the last woman to race in top-line rallying.
Driver H is, obviously, Danica Patrick. Patrick is perhaps the most visible woman in motor racing globally. After working her way up the ranks to IndyCar and winning the Indy Japan 300 at Twin Ring Motegi, Patrick moved over to NASCAR from 2010, taking her first pole in the premier championship, then the Sprint Cup, in 2013.
Driver I is up-and-coming youngster Sophia Floersch, Just 16 years old, Floersch already has a good deal of racing experience under her belt in Europe, and will be working her way up the ladder. She is definitely seen as one for the future.
Driver J is Tatiana Calderon. The Colombian racer started going up the Mazda Road to Indy ladder before moving across to Europe, where she now races in GP3 and is working in a development role with the Sauber F1 team.
Driver K is Katherine Legge. The first woman to win in Formula Atlantic did so on her debut and also took the new Acura NSX GT3 to two wins in IMSA this year, and shared the podium with Nielsen several times (pictured top of page).
All 11 of the drivers above are women. The pronouns and names in some of the descriptions may have made that obvious.
However, they were omitted for Jamie Chadwick – a gender-neutral name to only further the point that you cannot possibly see these drivers are women simply by their CVs.
All of these women have enjoyed some level of success in a male-dominated industry. All of these women are impressing and proving that, regardless of gender, if you have the talent to succeed, you can make it happen.
None of these women are looking for their own championship to fight on a level playing field – because they are already doing exactly that despite everything being thrown against them.
So let sleeping dogs lie. Drawing women away into a separate event may make for a nice exhibition to see who is the fastest female racer, but there would be few other positives to be gained. If women are already succeeding when going toe-to-toe with men, there's no reason at all the change things.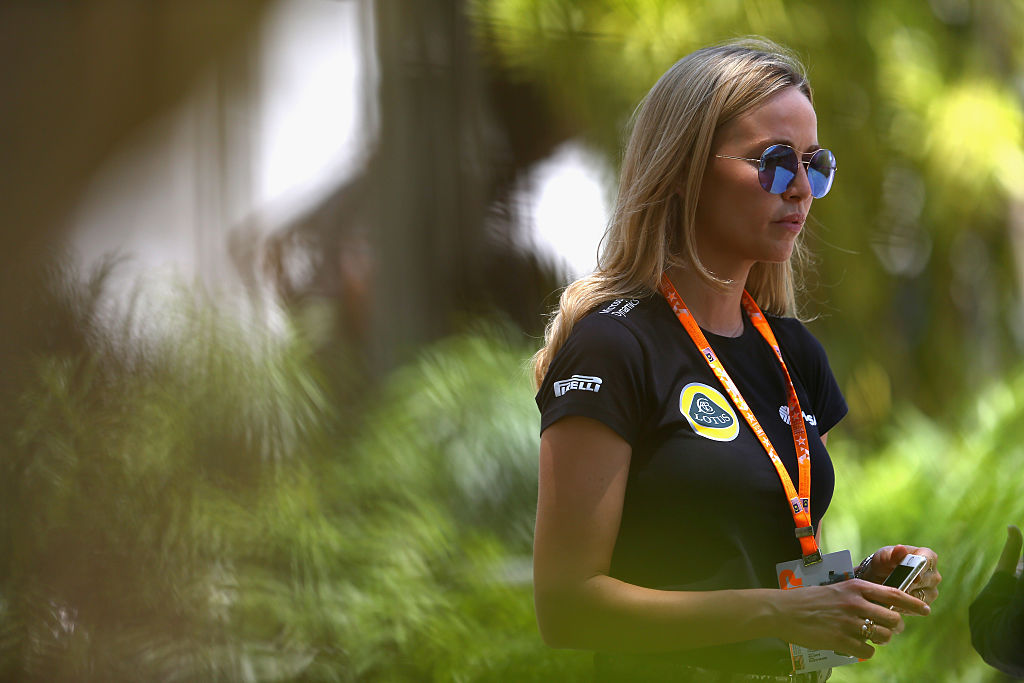 Carmen Jorda is right about one thing, though. As things stand, men and women will never be equal in motorsport.
Why? Because women will always have come much further and fought against much greater barriers to make it to the top level. Their journeys are harder-fought, but that does not deter them.
And for that reason, their success is only all the more valuable and impressive.