MEXICO CITY (AP) Ferrari began the Formula One season with a furious start. A decade removed from its last season championship, the chase with Mercedes was finally on and Sebastian Vettel was taking the fight to Lewis Hamilton.
Then came a crash in Singapore. A spark plug problem in Japan.
By the final laps of Hamilton's victory at the U.S. Grand Prix last weekend, Vettel was just a red blur in the Mercedes rear view mirror. Again.
And by finishing second in a race it had to win, Ferrari's season-opening roar has been reduced to a shrug and pouted lips, all but crushed by Hamilton's second-half surge of checkered flags.
"There was no real secret other than they were quicker than us," Vettel said. "Whoever is faster usually has a good chance of winning … We tried to fight. At least that was better than other races when we didn't have a chance."
Mathematically, Vettel could still win the title for the Italian team if Hamilton has a three-race collapse of epic proportions, starting this weekend at the Mexican Grand Prix. But Hamilton has scored points in every race this season and hasn't missed a podium since the race in Hungary back on July 30.
If Hamilton finishes fifth or higher in Mexico City, he will claim his 10th win of the season, his third season championship in four years and his fourth overall, matching the four Vettel won with Red Bull from 2010-2013.
Despite Ferrari's status as Formula One's richest and most popular team, it hasn't won a driver's championship since Kimi Raikkonen in 2007 or a constructor's title since 2008. This season's constructor's title has already gone to Mercedes, clinched last weekend in Texas despite Vettel and Raikkonen finishing 2-3.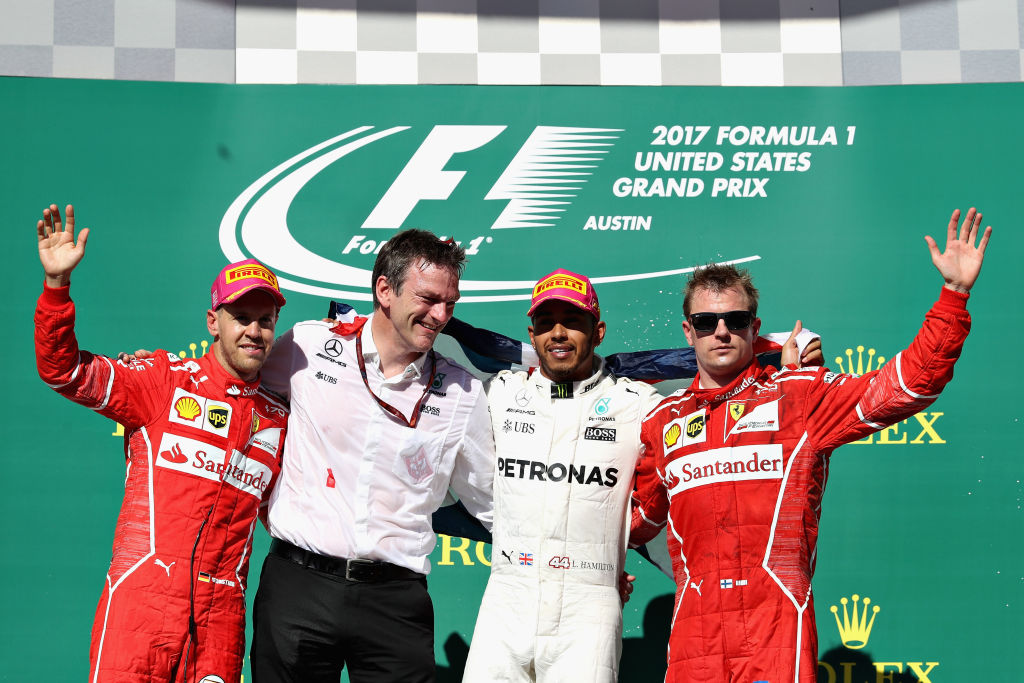 Ferrari team principal Maurizio Arrivabene has tried to keep a fighter's attitude.
"We will continue to fight to the very last corner of the final race," he said.
This season's disappointment might hurt more than some previous failures. No one was close to Ferrari in the first two seasons after the hybrid engine change. And this wasn't the flop of 2016 when Ferrari didn't win a race after seeing big gains the previous year. This was grabbing the lead by the throat and letting it go.
With a surge in power and technical rules changes the cars, Ferrari began this year believing it had the muscle to trade blows with Mercedes. Vettel landed wins in Australia and Bahrain in the first three races. The high point came on the French Riviera when Vettel captured the jewel of the season by winning the Monaco Grand Prix.
The cracks began in June when Vettel rammed into the back of Hamilton while under a safety during the race in Azerbaijan. The Ferrari then pulled alongside and bumped Hamilton again. The move destroyed any friendly veneer on a rivalry that quickly heated up in Mercedes' favor.
Vettel's last win came in Hungary. Hamilton took the season lead for the championship two races later in Italy and then came the Asian collapse that has come to define Ferrari's season.
In Singapore, Vettel was in pole position and Hamilton started in fifth simply hoping to limit the damage in a race Ferrari was primed to win.
Instead, Vettel undid himself. In a bizarre starting bolt across the track to block Red Bull's Max Verstappen into the first turn, Vettel instead caused a crash that took out himself, Verstappen and Raikkonen. Hamilton zipped through, won the race and has held the lead in the title chase ever since.
Engine problems had Vettel starting near the back in Malaysia. A brilliant drive to fourth still left him losing more points to winner Hamilton. The crusher came in Japan, when Vettel's race ended on the first lap because of the spark plug.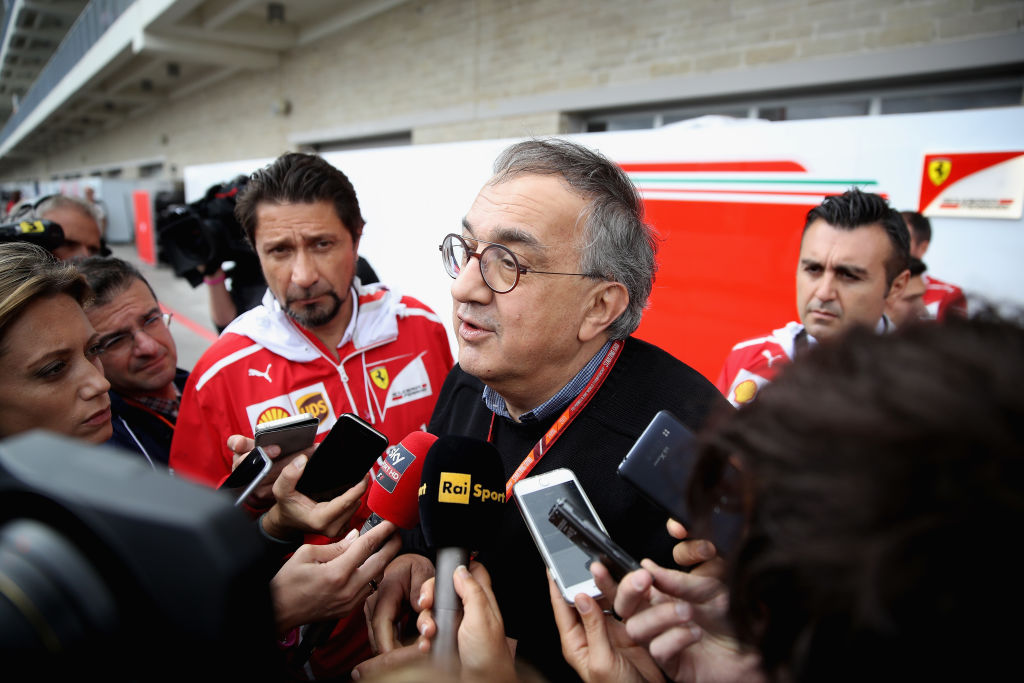 "The things that have happened in the last three Asia races have really been a collection of the most unfortunate events," Ferrari President Sergio Marchionne said.
Marchionne said he doesn't expect team overhaul ahead of 2018.
"We need to win, that's the most important thing. I don't think it's attributable to a single guy," Marchionne said.
Vettel trails Hamilton by 66 points heading into Mexico and he knows his rival is poised for another title. Vettel seemed resigned to that likelihood in Texas. He briefly held the lead out of the start, but quickly surrendered it when Hamilton made an easy pass on lap six. Instead of blocking Hamilton to at least take the fight to him, he let him go.
"I was a little surprised Sebastian didn't defend more," Hamilton said. "I would have."
—
More AP Auto Racing: http://racing.ap.org