Indianapolis had its taste of Fernando-mania this May. Daytona will get to devour it next January.
One star set to feature among many in the 2018 edition of the Rolex 24 at Daytona, the IMSA WeatherTech SportsCar Championship's kickoff event and one of its marquee endurance races, is two-time Formula 1 World Champion Fernando Alonso.
Alonso's recently rumored attempt at the Rolex 24 at Daytona became officially official on Thursday, and with it came the next line of questions about how he and United Autosports assembled the package deal that will see him in one of its Ligier JS P217 Gibsons for the January endurance classic.
"Once we completed the McLaren deal, I approached Zak. I was interested in this race," Alonso said Thursday.
"I had a very good friend of mine, Antonio Garcia, who races with Chevrolet for many years. I think he's the champion this year of the GT category (in IMSA). So I was interested.
"I knew that Zak (Brown) had a seat still open, and I approached Zak, what if we do something together for Daytona. I know Zak shares my vision of motorsport, a much wider vision, and exploring different opportunities."
Alonso, at 36 years old, will enter Daytona as the combined age of his two confirmed co-drivers – McLaren junior and recently crowned FIA F3 European champion Lando Norris and sports car rookie Philip Hanson, who will both be 18 at time of the race. He already poked fun at the age gap between the two of them there.
With both Alonso and Norris – or as they'll likely be known as 'Nando and Lando for this race – under the McLaren umbrella but now co-drivers in the same car, there's already a good dynamic established between them this year.
"I have a great relationship with him from the very beginning of this year," Alonso said. "Lando joined McLaren and helped us in the simulator. He's already tested the F1 car in Hungary.
"We have some chats in the last week about go-kart racing, exchanging some text messages. We're in close contact, to keep spending time together. Obviously it doesn't only help us in present time with what he's doing for McLaren, he's a great talent and a great drive for McLaren. It's great for us."
Alonso will mirror the two youngsters as Daytona rookies, while the team's second car will feature Paul di Resta, Will Owen and at least one more driver to be named later. United returns to the event for the first time in seven years, Brown's team having run a Daytona Prototype in the 2011 race in tandem with Michael Shank Racing.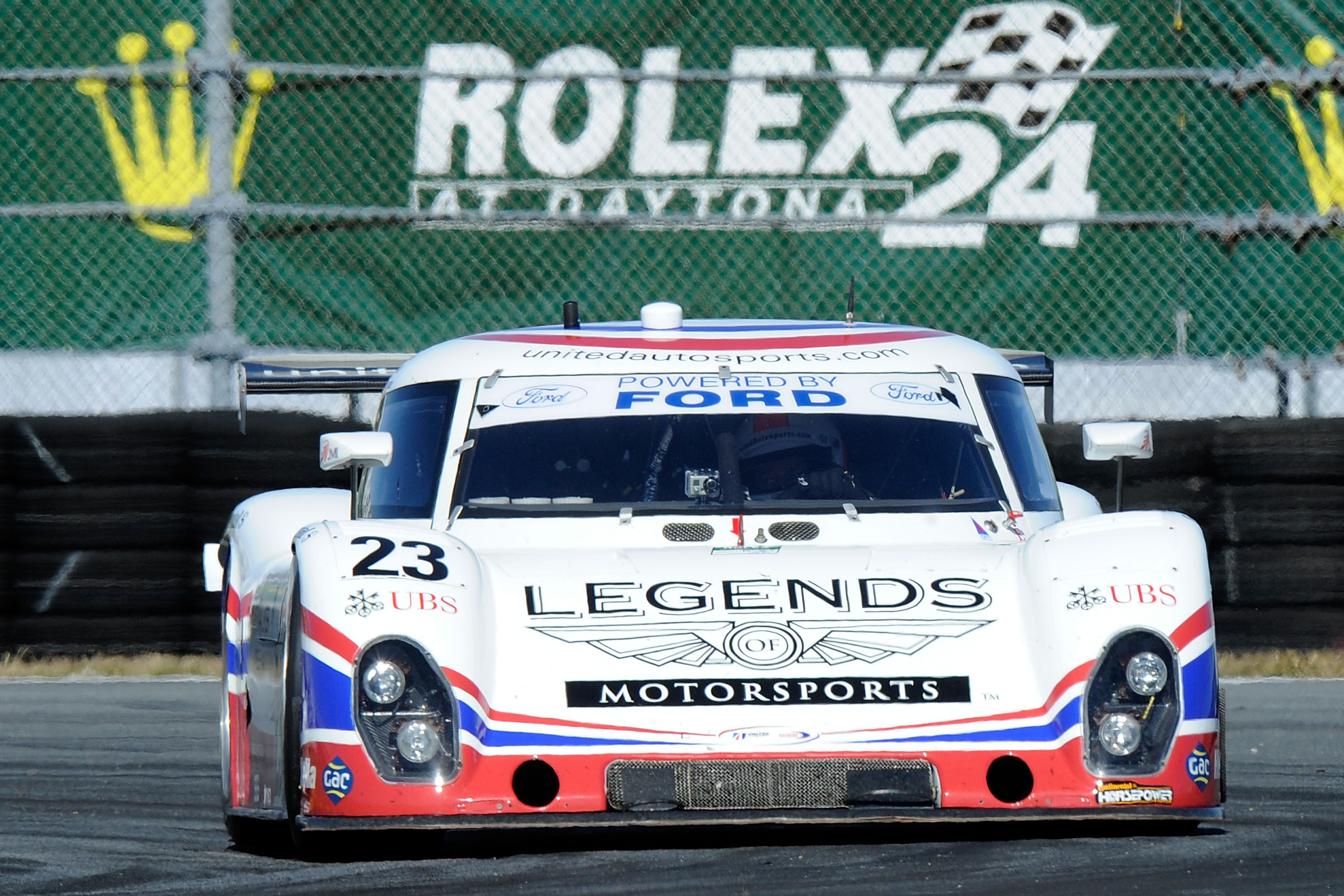 The Rolex 24 experience is uniquely an American one, because it combines the best melting pot of the racing world in one location.
The fact the primary front straight grandstand doesn't have a ton of people in it is highly misleading when it comes time to understand the enthusiasm and the allure of the event. Most Rolex 24 attendees do so in the infield, and the symphony of various engine notes light up the long night during the race.
Alonso will test at the Roar Before the Rolex 24 for sure, with a seat fit coming well before then. His participation in an IMSA test in December is doubtful at this stage.
He's never been to Daytona before, but like Indianapolis, it will offer Alonso his own unique taste of the American racing experience as he continues his growth and development in a new form of motorsport.
"My experience in the Indy 500 showed how much fun I can have in American racing, and how much love I get from the fans," Alonso said.
"I'll be happy to join this adventure with United Autosports. As I did in Indianapolis, even if I don't have experience, when I close the visor, I will go for a win and that's what matters now."