The idea of Lewis Hamilton clinching the Formula 1 World Championship following a wheel-to-wheel tussle with Fernando Alonso in the dying stages of the Mexican Grand Prix is the kind of scenario the sport craves.
But when the reality is that it is all over a measly ninth place, it's a little more underwhelming.
Underwhelming is perhaps an unfair word to use. Any championship success should be applauded and toasted, particularly when it comes following a season-long fight against Sebastian Vettel and Ferrari.
Unconventional is the better descriptor for Hamilton's title win, fitting in rather neatly with his previous championship wins.
His first title in 2008 offered unparalleled drama; 2014 was confident yet anti-climactic after Nico Rosberg's issue; and 2015 sprung a surprise after Rosberg's late error, blamed on a gust of wind.
But 2017 was the most surprising of them all. Hamilton never expected to be crowned champion this early. Ferrari's capitulation through the Asian races denied us a tantalizingly close finish to the season, with a showdown in Abu Dhabi between Hamilton and Vettel on the cards, tipped to take place from the very start of the year.
Indeed Hamilton has four titles, taken in four ways, in four countries, under three regulation sets. Such has been his success in a variety of different circumstances that each of those titles is fully deserved.
Hamilton did what he had to do in Mexico. The first-lap clash with Vettel was a racing incident, with the stewards correctly opting to take no action and not investigate it, even if Hamilton queried whether it was a deliberate move. Vettel had way more to lose in a clash like that. They were just in the wrong place at the wrong time.
Hamilton was fortunate not to retire due to the damage caused by the left-rear puncture as he worked his way back to the pits, with photos of his car after the checkered flag showing it to have a significant amount of rear diffuser damage, making it difficult to drive and explaining his failure to charge through the order like Vettel did.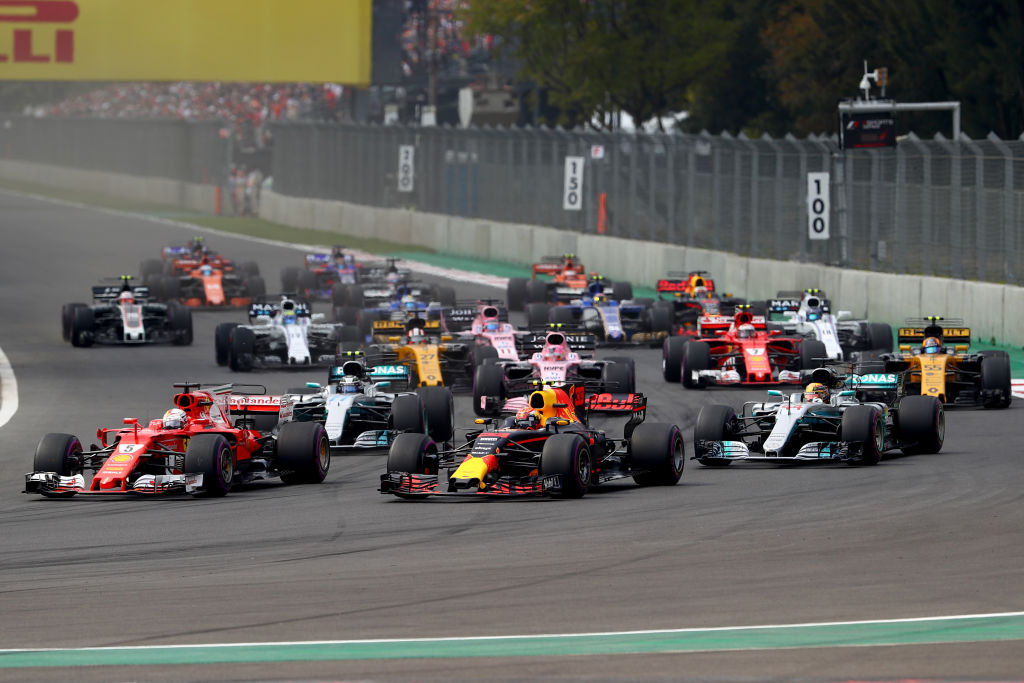 Hamilton was able to find his feet after switching to a set of supersoft tires under the Virtual Safety Car, leading to his late-race charge that finished with a tenacious battle against Alonso for P9.
Alonso's constant claims that McLaren has the best chassis in F1 have almost reached the point of parody, but seeing him fend off Hamilton for a handful of laps in Mexico gave credence to his theory that it is simply the Honda power unit that has been letting the team down.
"I think [Hamilton] knows. He knows how strong the McLaren is in the corners," Alonso told NBCSN after the race.
"Next year hopefully we can give a harder time to him. This year was too easy. Hopefully McLaren-Renault can give him a battle next year."
And if Mexico is anything to go by, we are poised for one hell of a battle in 2018 that Alonso could very well be a part of.
While the focus was on Hamilton and his celebrations following the checkered flag, a lot needs to be made of Max Verstappen's dominant display at the front. The Red Bull racer seized the lead with bravado on the opening lap and never looked back, retaining his advantage to the finish.
Even when Red Bull told him to ease his pace amid concerns about Renault's reliability following three power unit failures in the race, Verstappen continued to push, setting a new fastest lap late on before Vettel then beat his effort. It was, to quote Max, "simply, simply lovely."
For the second time in four races, Verstappen and Red Bull were the combination to beat on merit. For a team that was marooned as third-fastest in the F1 pecking order at the start of the year, miles away from Ferrari and Mercedes, to have been the strongest package out there is a remarkable achievement.
It must be stressed that we have not truly seen what Ferrari can do of late. Vettel would likely have been a contender for victory in Singapore and Malaysia, and the high-downforce requirement of the track in Mexico could have set up a stunning fight with Verstappen up front.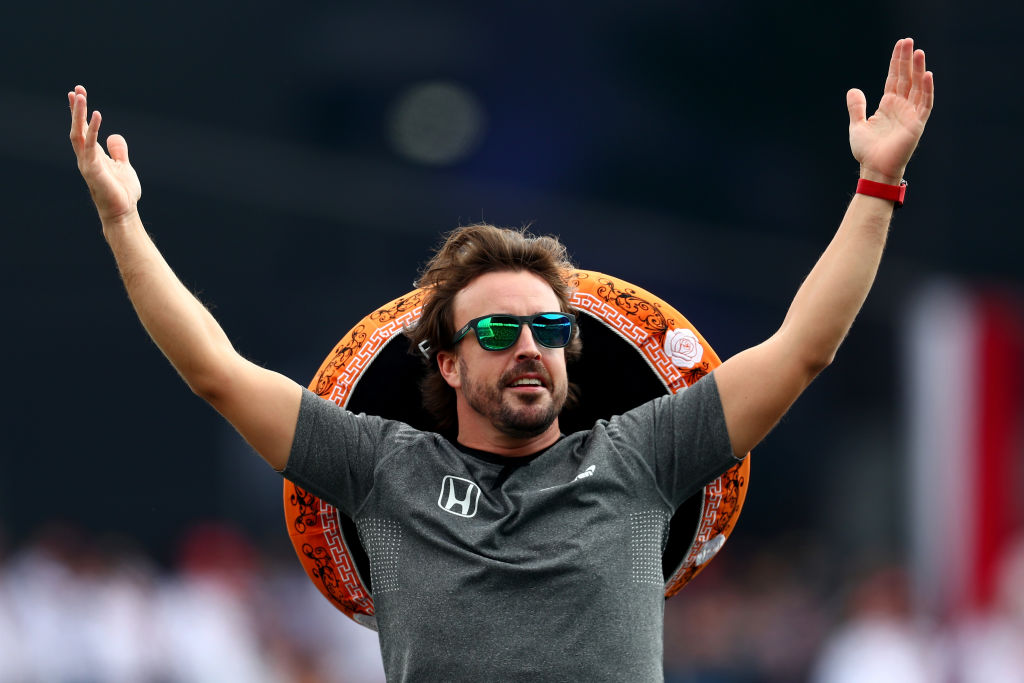 Given the tendency for convergence in the field heading into the second year of a set of technical regulations, there is great hope for the fine margins between the three front-running teams to remain into 2018 – and you need to factor in a possible title bid from Alonso in a Renault-powered McLaren.
We could be entering a year where Hamilton, Vettel, Verstappen, Ricciardo, Alonso and perhaps even Bottas are fighting each other for the world title – a real change from the narrative of the last five years or so.
A prelude may come through the final two races of the year in Brazil and Abu Dhabi. With nothing to lose and only pride to play for, Mercedes, Ferrari and Red Bull will be going all-out to impress and try to finish the season on a high. The Interlagos and Yas Marina circuits do not appear to explicitly favor any one of the three teams in a strong way, either.
The enormity of Mercedes' achievement this year cannot and must not be understated. To have become the first team in F1 history to defend its titles over a regulation change is seriously impressive, let alone that it clinched both championships with races to spare.
But you know what would be even more impressive? Making it five-in-a-row next year in the face of its strongest challenge yet.