A driver who's just won the IndyCar championship and a driver who's never driven an IndyCar are the two most talked about IndyCar drivers at the moment for nothing to do with IndyCar.
Totally makes sense, right?
Indeed Josef Newgarden's cameo appearance at the United States Grand Prix along with Brendon Hartley's unexpected first two Formula 1 races with Scuderia Toro Rosso has gotten opinions flying about the ability of drivers to transition series, whether they can, and perhaps whether they should.
American star Newgarden's comments about wanting to try F1 should the opportunity arise have drawn the most attention. He's drawn a lot of support from his peers in IndyCar and elsewhere in the racing world, but he also drew an initial rebuttal from – of all people – Guenther Steiner, the team principal of the American Formula 1 team, Haas F1 Team.
Steiner initially said a straight jump into F1 is difficult, but then later clarified them when speaking to NBCSN at the Mexican Grand Prix.
"I think it's possible if he gives himself time," Steiner said. "My comment was based on that somebody told me, he said before he retires he wants to do a year in Formula 1. You need to make your way into Formula 1, and he knows that. He's an IndyCar champion, and a good one.
"My comment was, 'Yeah, we all want to do things. But it's step-by-step. If you're not competitive, why would you want to come here as a champion?' So he'd need time, testing, doing simulator work. I don't know if he'd want to do it, to start from the beginning!"
Newgarden is a rather savvy individual who knows what to say in whatever situation he's a part of. This isn't a unique phenomenon in racing, but it's something Newgarden has excelled at over the course of his career.
Before he was established in IndyCar, he played an "incognito" role to perfection as a raw rookie when talking about the series' three-time reigning champion in Dario Franchitti.
Beyond that, Newgarden's words for the day could be as random as talking about kittens at a rescue event to save kittens, as corporate as talking about Shell oil on an oil rig, or talking about Formula 1 at a Formula 1 race.
You'd have to be blind to think Newgarden doesn't know his audience, and if he's at a Formula 1 race, of course he's going to be talking about how great it would be to race in F1 if that door opened.
This is usually the main goal for any aspiring driver in open-wheel racing, but the percentage of drivers who actually make it to F1 is fractional. There's hardly any who get near the doorstep in Formula 2 or GP3 that actually have the combination of talent, timing and crucially, budget, to enter into F1.
Newgarden's theoretical shot at F1 ended when he came back Stateside after his lone GP3 season in 2010, a year which saw five drivers in that field eventually make it to F1 (Esteban Gutierrez, Alexander Rossi, Rio Haryanto, Roberto Merhi and Jean-Eric Vergne) but another six then eventually head to IndyCar in the years to come (Gutierrez, Rossi, Robert Wickens, James Jakes, Stefano Coletti, Mikhail Aleshin).
True to form, Newgarden's F1 comments now come after the same realistic buildup to being considered an F1 prospect as other IndyCar champions who've had enough time to showcase their ability on a domestic stage.
The last IndyCar champion to make it to F1 was Sebastien Bourdais, but it took four straight titles in a depleted Champ Car field during the divisive, brutal IndyCar/Champ Car split to do so. And when he did arrive, he entered into a no-win situation as a Red Bull "outsider" cast against the energy drink's Junior Team new "golden boy" in Sebastian Vettel, and with a car that was difficult to drive outside his preferred handling.
Prior to that, Cristiano da Matta entered into a tough situation with Toyota, in only its second year as an outfit and after winning the 2002 Champ Car title.
Both scored the occasional points finish but neither finished their second year in the sport before they were replaced. F1 is that brutal.
It's been since Juan Pablo Montoya's arrival in 2001 that an IndyCar champion made it to F1 and stuck, and despite Montoya's undoubted ability and aggression, his potential never converted into a World Championship. Past Ganassi driver Alex Zanardi made his F1 return in 1999 after starring in CART three years before, and winning two titles. He went scoreless, and was dumped after one season.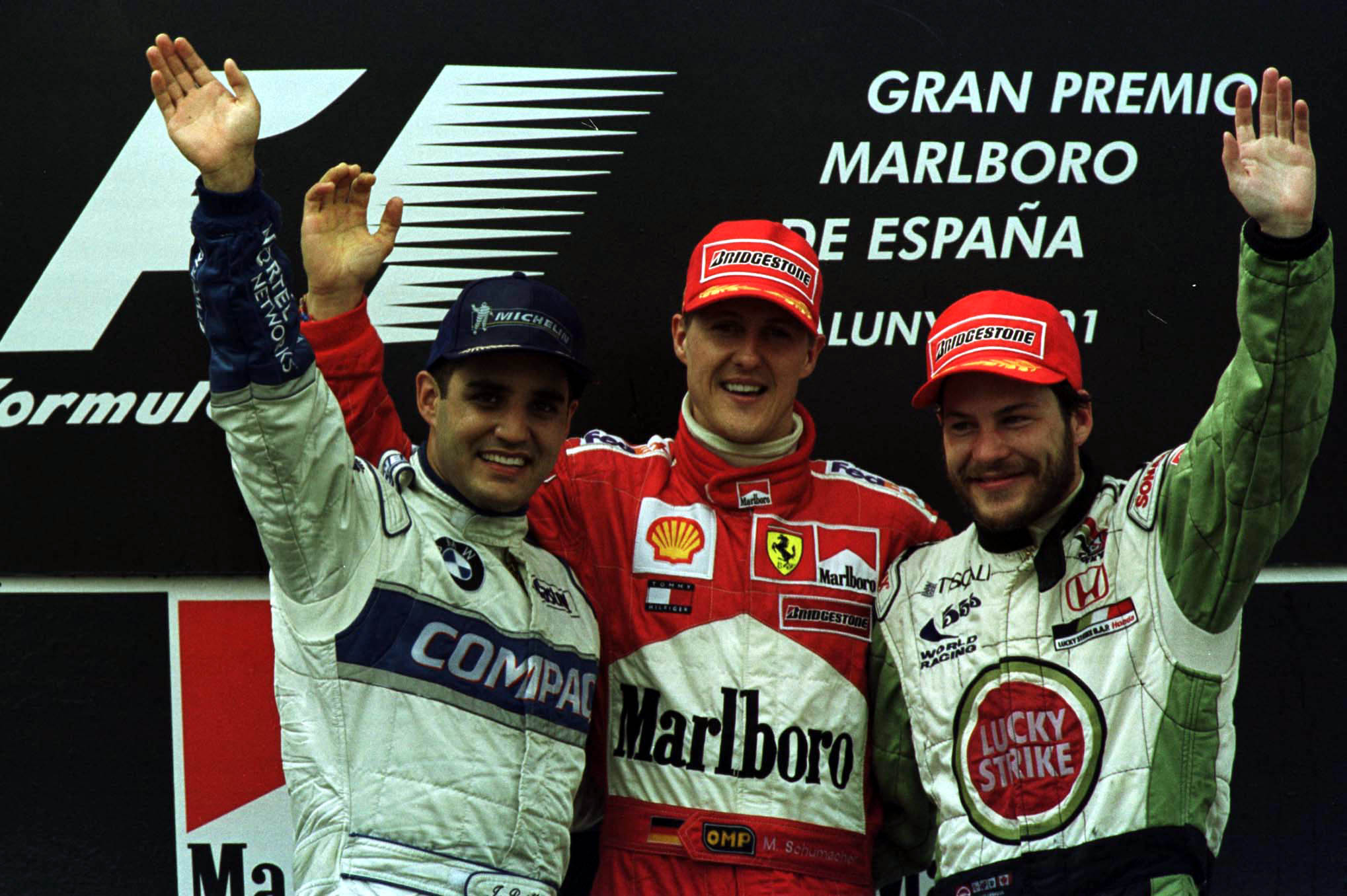 Meanwhile the 20-year anniversary of Jacques Villeneuve's famous 1997 World Championship has just passed over the last week. Within a two-year period, Villeneuve won the Indianapolis 500, the last pre-split CART title and the F1 world title. And then his career fell into a long, gradual state of decline the year after that World Championship.
Newgarden's case for F1 is justified by winning the title in one of, if not the strongest fields, in IndyCar since that 1996 split, and certainly one of the best since the 2008 merger that brought both series back under one fold. That he did so in his first year with the most successful team on the grid in Team Penske spoke volumes of his rapid integration and learning within the team.
Even so, where would the F1 door open for him? It certainly wouldn't be at one of the top teams, but only at a midfield squad, roughly the same as Bourdais and da Matta before him.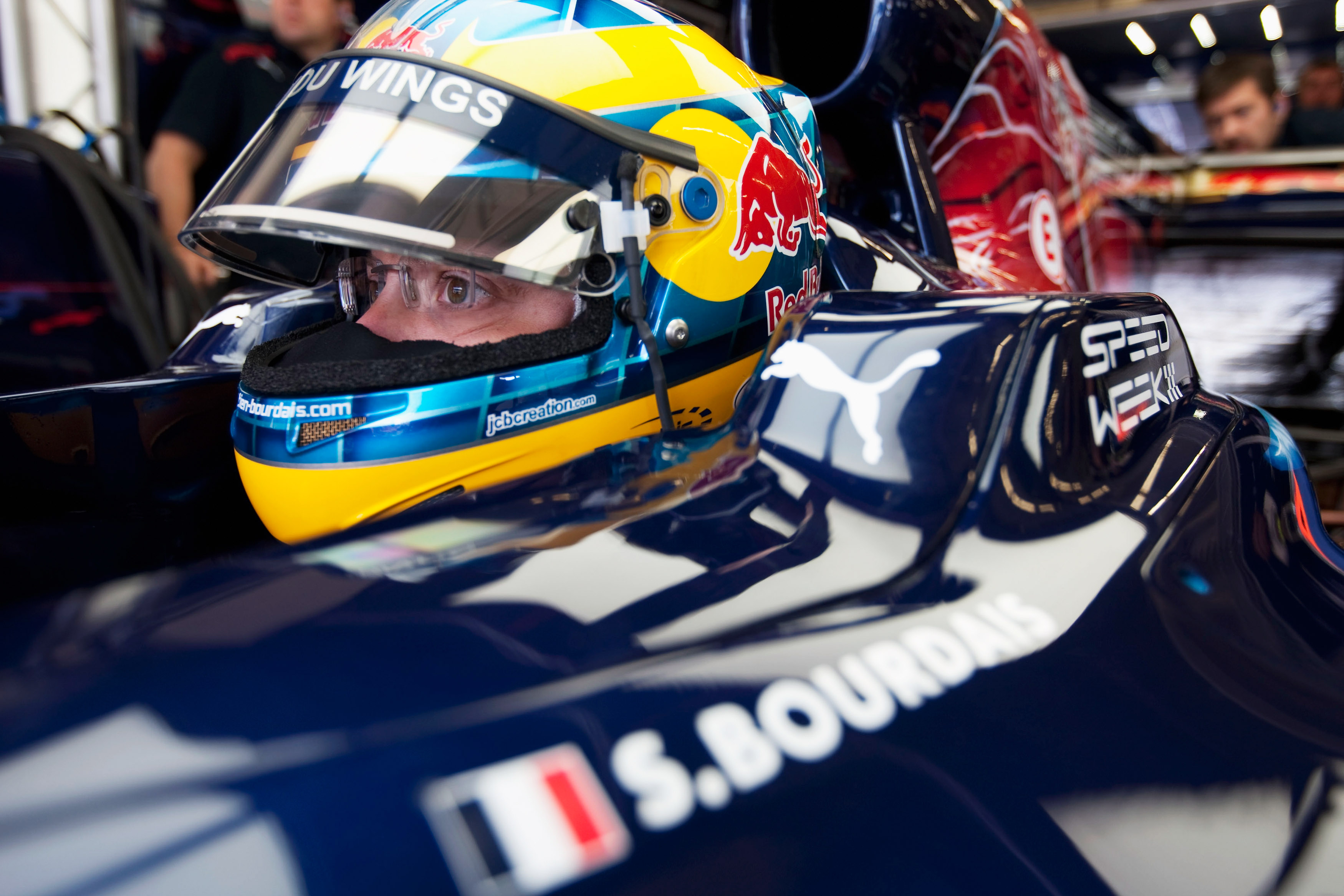 And additionally, what's one thing you notice in common about the championship predecessors who made it to F1? None had achieved their first round of IndyCar success driving for Roger Penske.
But in Zanardi and Montoya, Chip Ganassi Racing had sent two of its best off to F1. Once you've arrived at Penske, it's hard to justify leaving of your own accord without dealing your career a significant blow.
This brings us, nicely, to Brendon Hartley and Chip Ganassi Racing.
Was there a deal actually struck between them for Hartley to race in IndyCar, or was it merely negotiations? Did there need to be a proper extrication and "long" discussions to get him out of it? Neither party will say. Perhaps they don't need to. Alas, the fact of the matter is that Hartley won't be in Ganassi's No. 10 Honda IndyCar next year, and Ed Jones will be in a surprise switch to most onlookers.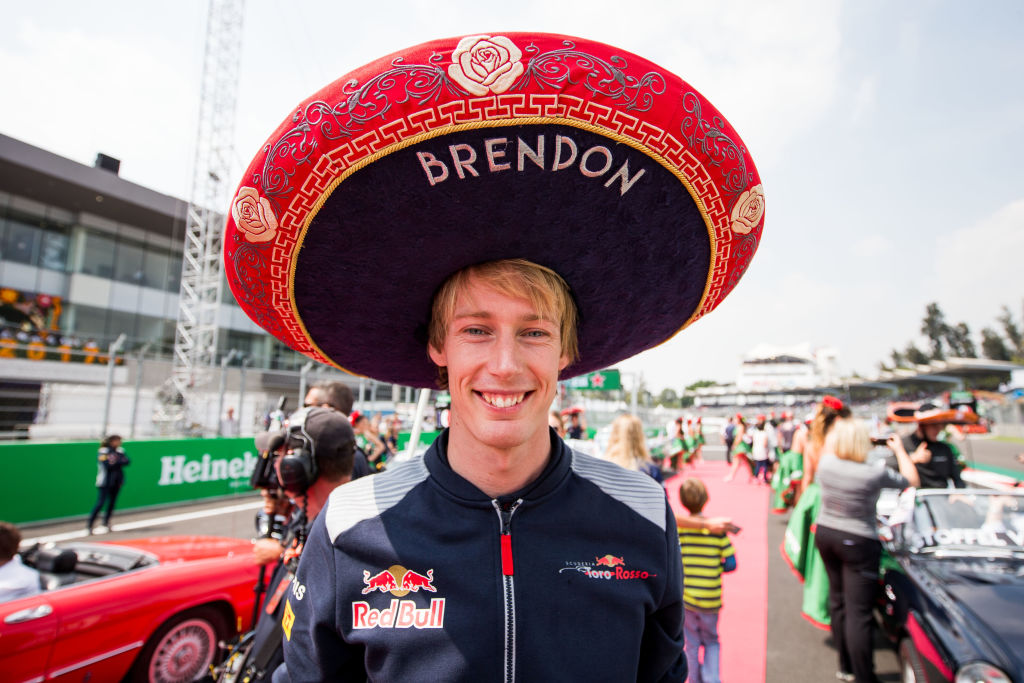 Hartley's F1 bow is created out of an entirely different situation as a potential Newgarden one would be.
Left without a home, a future or a series in the wake of Porsche's LMP1 drawdown, of course Hartley was always going to play the field and evaluate his options for a 2018 race seat.
Lest we forget, the 2018 Ganassi seat was never intended for him in the first place – it was planned for Felix Rosenqvist after a pair of tests with the team, but the Swede had a contract with the Mahindra Formula E team that couldn't get broken and then left a seat needing to be filled. It may still become Rosenqvist's seat in 2019.
What we do know is Hartley has proven his versatility and diversity over the last five years since his last open-wheel stint in 2012. He emerged a surprise choice for Porsche's LMP1 program, but justified the opportunity with his combination of pace, tire management and adaptability to a team environment sharing the car with two aces in Mark Webber and Timo Bernhard. Webber, the Australian, could relate to his almost-countryman's navigating a path to F1 from Australasia, and could advise him how to maneuver the circuitous route.
As it seems Hartley's F1 career is only at its entry point, now two Grands Prix weekends in, the sky's the limit for him and it shows what true talent can do in the sport when given the opportunity. Hartley has had nearly zero expectations placed on him these maiden races and so can thrive. He, like Newgarden, is a champion from another series who would need to learn the ropes of modern F1 machinery. He's done so without any testing whatsoever, only simulation.
Hartley's performance could be a case study in F1 teams properly evaluating other drivers from other championships to do the job, and serves as the rebuttal to Steiner's initial comments. If you're a champion in one field, you've beaten the best of your discipline.
Of course, Hartley only emerged in this F1 position because of a highly abnormal set of circumstances that all had to align for him to get this chance. His is a unique case, given the opportunity because two drivers had underperformed (Jolyon Palmer, Daniil Kvyat), one had been released early to replace one of them (Carlos Sainz Jr.), one had another Formula E contract in place despite past F1 experience and possibly better 2017 points-scoring potential (Sebastien Buemi) and one was recommended by the team's 2018 engine supplier to go race an event in 2017 to win another championship… and then the race got canceled by weather before he had the chance to do so (Pierre Gasly).
When expectations are low, you can thrive, and Hartley's performance is being seen as a proper validation of the sports car world and the talent level he's beaten there – which is arguably deeper than most of the other drivers on the F1 grid. It could be a narrative changer that instead of F1 stars being "put out to pasture" in sports car racing, F1 teams could instead look to the sports car world to find the next undiscovered gem.
Newgarden would, through no fault of his own, carry the burden of past IndyCar letdowns on his shoulders. Villeneuve and Montoya excepted, it's been da Matta and Bourdais' struggles that loom large within the eyes of the F1 world, and perhaps that's what Steiner was getting at when he suggested a transition for an IndyCar driver to F1 would be a difficult one. He wasn't saying it to slight Newgarden's talent level. But the complexities of the F1 lifestyle – not just driving the car but moving to Europe, adjusting to a ridiculous travel schedule and being more sheltered within a team atmosphere – are other challenging ingredients.
It's no coincidence that Alexander Rossi has become more comfortable in his own skin since getting out of Manor after 2015, striking his late deal with Andretti-Herta Autosport, winning the 100th Indianapolis 500, and quickly integrating himself to the IndyCar fabric – more so in his second year than his first.
The things that make Newgarden great in IndyCar – his personality, pace, humor and candor – could be shut off in F1.
And this assumes he'd want to leave Team Penske, too. IndyCar provides second chances for people to come back after they've left for F1, as witnessed by each of the above drivers (Villeneuve, Montoya, da Matta, Bourdais) who came back to IndyCar later in their careers. Penske usually doesn't.
Newgarden has the opportunity to become the true megastar IndyCar has needed for the last 20 years and as The Detroit News wrote this week, he's Team Penske's "new face." And while he'd carry the flag for the series overseas, he'd be giving up that shot at dominance, historical record breaking and potential popularity he might be on the verge of now as some of his contemporaries get closer to retirement.
Could Newgarden succeed in F1? Certainly, given the right team, timing and opportunity. But is it going to happen? Highly unlikely.
Like great literature as penned by Shakespeare or great comedy as televised on Seinfeld, the Newgarden-to-F1 comments are much ado about nothing.