The first real domino in the IMSA WeatherTech SportsCar Championship silly season is the Prototype class, and before the end of October, most of the seats are either confirmed or nearing completion.
Upwards of 20 Prototype cars, split between Daytona Prototype international (DPi) manufacturer models and LMP2 chassis are possible for the season-opening Rolex 24 at Daytona. IMSA put together a list of 10 questions about the Prototype class a week ago.
Here's a look at what's already confirmed and what could still be to come:
DPis
Tequila Patron ESM Nissan Onroak DPi: Ryan Dalziel, Scott Sharp; Johannes van Overbeek, Pipo Derani. The team will enter 2018 with the same full-season lineup it ended 2017 with, when both the No. 22 (Road America) and No. 2 (Petit Le Mans) Nissans won overall. Who will the team's third drivers be? That's an intriguing question.
Acura Team Penske Acura ARX-05: Juan Pablo Montoya, Dane Cameron; Helio Castroneves, Ricky Taylor; Simon Pagenaud, Graham Rahal. An open-wheel heavy lineup here as Montoya and Castroneves are split between the team's full-season cars, sharing with Cameron and Taylor respectively. Pagenaud and Cameron have co-driven together at two separate teams before (Sahlen, Action Express) while Rahal makes his Penske debut within this program. Testing has been busy for this entire program over the last couple months.
No. 10 Konica Minolta Cadillac DPi-V.R: Jordan Taylor, Renger van der Zande. The rapid Dutchman replaces Ricky Taylor alongside Jordan at a lineup that will feature a mix of speed, quirkiness, and determination to repeat the 2017 title. Ryan Hunter-Reay was the team's third driver at Petit Le Mans, but Wayne Taylor Racing is yet to confirm whether he'll continue once more in this role in 2018.
Action Express Racing, No. 5 Mustang Sampling Racing & No. 31 Whelen Engineering Racing  Cadillac DPi-V.R: Filipe Albuquerque, Joao Barbosa, Christian Fittipaldi; Felipe Nasr, Eric Curran, Mike Conway, Stuart Middleton. Revised lineup here with the Filipe/Felipe combo new full-season drivers, Fittipaldi shifted to endurance races only, Conway retained and Middleton the new Sunoco Whelen Challenge winner.
Mazda Team Joest, Mazda RT24-P: Drivers officially TBA here but expect a combination of ex-Audi LMP1 aces coupled with at least two Mazda drivers to be retained. Tristan Nunez and Jonathan Bomarito have undertaken testing of the revised Mazda thus far with Oliver Jarvis and Rene Rast rumored to be in the frame for seats here as well, Jarvis full-season and Rast endurance. While Mazda hasn't formally confirmed its driver lineup yet, a Mazda spokesperson told NBC Sports they hope the lineup will be revealed "sooner rather than later" once formalities are completed.
LMP2s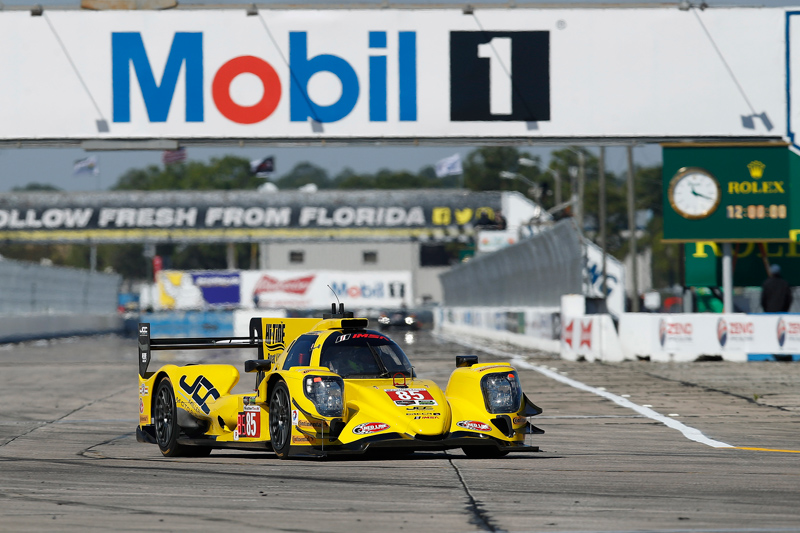 TBD OR AWAITING OFFICIAL CONFIRMATION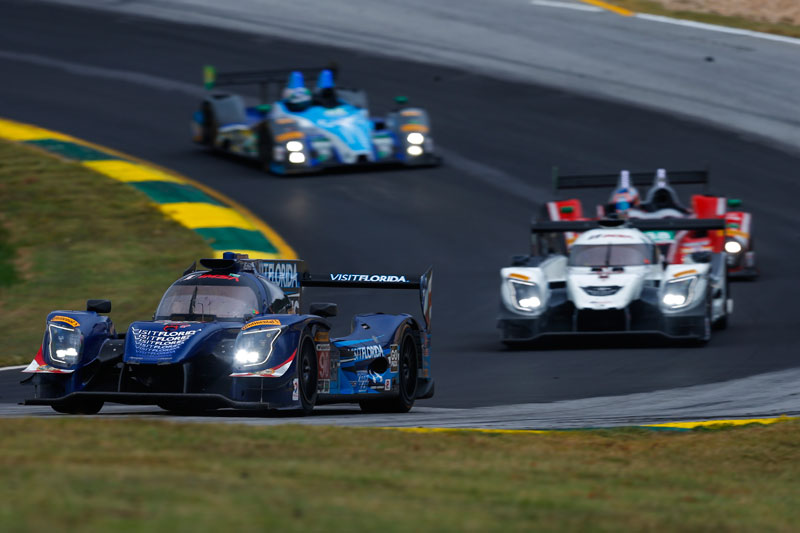 Troy Flis' VISIT FLORIDA Racing team could look entirely different in 2018, losing at least van der Zande for sure with additional questions looming about the team's sponsorship (VISIT FLORIDA), second driver (Marc Goossens) and car choice (a Cadillac DPi has been rumored, but not confirmed after running both a Riley Multimatic and Ligier this year). It'd be a surprise if the No. 90 car wasn't back in 2018, but this team could be significantly changed year-on-year.
Bobby Oergel's PR1/Mathiasen Motorsports team flew the flag for the Ligier JS P217 Gibson package all season but fought through a tough campaign with a rotating driver lineup alongside primary driver Jose Gutierrez and persistent electrical issues. The team's PC success didn't translate in its step up, save for a few occasionally good qualifying efforts.
Brent O'Neill's Performance Tech Motorsports team is poised to step up to Prototype after dominating the final PC class season, but coming up just shy of perfection. O'Neill explored the Oreca chassis option but seems poised to go elsewhere with a base Dallara P217, owing to further support there. A combination of James French, Pato O'Ward and Kyle Masson seems likely to drive once again, but with what full-season lineup? Masson could move into a full-time role after dominating IMSA's PC series in the MPC class, and O'Ward is still keen to keep his open-wheel hopes alive. O'Ward did test an Indy Lights car for Team Pelfrey at the Chris Griffis Memorial Mazda Road to Indy Test earlier this month.
Peter Baron's Starworks Motorsport team shifted out of prototype after Sebring, ending its PC program but also having announced an LMP2 program early last year. The Starworks team however achieved success at year's end as Land Motorsport's U.S. technical team partner in its last two U.S. races in Petit Le Mans and Mazda Raceway Laguna Seca, in an Audi R8 LMS, winning Petit and coming up just short in Monterey. Could we see a Starworks presence back in a stacked prototype field in 2018, or will Starworks continue in its support role to other programs?
And then there's the flurry of potential European extra teams beyond United Autosports that could arrive as part of IMSA's 36 Hours of Florida initiative announced earlier this year.
Rebellion Racing and the American DragonSpeed team, which both race primarily in Europe (Rebellion in FIA WEC and DragonSpeed in ELMS, where it won the LMP2 title), were the two "extra" team entries that raced at this year's Rolex 24 at Daytona.
It all adds up to a tantalizing couple of months to see how the Prototype grid looks for next year's IMSA season opener.