After a partial Cooper Tires USF2000 Championship Powered by Mazda season that began at Road America with Newman Wachs Racing, Darren Keane will step up to a full-time role next year with the team. It marks the official kickoff to the Mazda Road to Indy presented by Cooper Tires driver signings for the 2018 season.
Keane still ended 11th in points despite missing three of the 14 races. He raced nine of his 11 starts with Newman Wachs after debuting with Team BENIK at the Indianapolis Motor Speedway road course.
His best finish was fourth in Toronto and he also topped the times just recently with NWR at the Chris Griffis Memorial Mazda Road to Indy Test at IMS.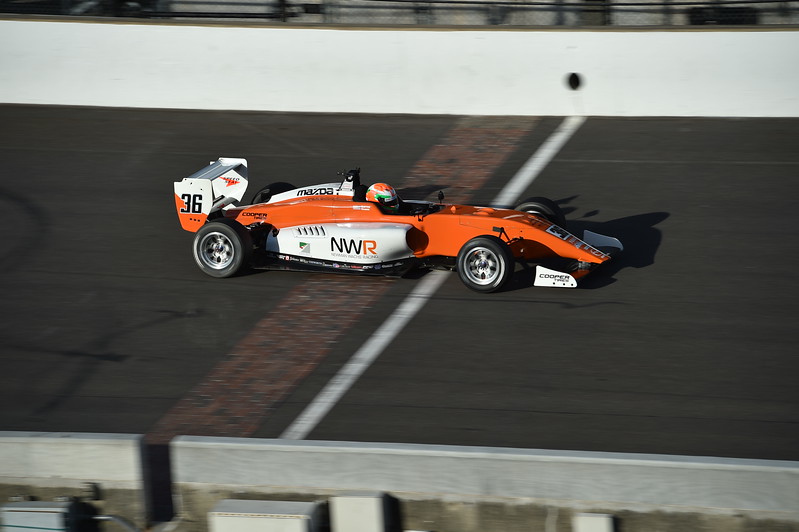 "We had the pleasure of running Darren last year in his rookie season and we're thrilled to have him back with us for 2018," offered Brian Halahan, NWR Team Manager.
"I'm stoked with the speed he showed at the Chris Griffis test at Indianapolis and I'm extremely impressive with his development. He's matured so much over the last few months and I'm pleased that we'll be able to continue on the path that we started on last year. I'm very exciting for next season."
The karting graduate has excelled mightily under the coaching tutelage of Ozz Negri.
"I'm really happy to be signing with NWR," Keane said. "They're a great group of guys and we have improved so much as a team over the last season. I'm really pleased to have a plan put together this early, because it gives us all the time we need to prepare for a championship next season. I think we're going to have a great year and I'm looking forward to coming back to USF2000. Last year's purpose was to learn as much as I could, and now I'm ready to use that knowledge to get results this season."