Editor's note: Providing a behind the scenes take during his 2017 Red Bull Global Rallycross (GRC) season, Scott Speed, driver of the No. 41 Oberto Circle K Beetle GRC for Volkswagen Andretti Rallycross (VARX), will contribute to NBCSports.com, giving readers his view from behind the visor.
In his final installment this season, Speed reflects on the road to his third consecutive series championship (preseason, post-Memphis).
—
Winning again this year comes down to a 'yes' on consistency and improvement in reliability, no question. The car took the necessary contact with others well all year, although I obviously limited that more than most people. But, inherently, you're still going to contact other cars, which we did and had no failures there. I had no engine failures, no anything.
The only race that we didn't podium on was the one that we didn't start in Canada, because we weren't able to make the semi-final round. So, missing that caused us to not be allowed to start in the final, which cost us (about) 60 points. So realistically, when you look at the championship, no one was going to beat us this year, basically.
We did have to monitor the points a little more because of all the extra points added from the heats and semifinals. For us, it didn't change much because we were already at the sharp end of the grid anyway. But for people who had poor qualifying or had some trouble, it kinda always kept them in the mix, points-wise. I definitely feel like it artificially brought the lower half of the field closer to the front from a points standpoint. But, for us, it didn't really have an effect.
Winning at Indy was definitely great. There was a lot of friends and family there that weekend, so that certainly was a good one to win. I guess if you had to pick one, it's always great when you do well in front of your home people, so there's no question. And obviously the same with Atlantic City. It's probably the closest race to Volkswagen HQ, lots of people were there, so it's important."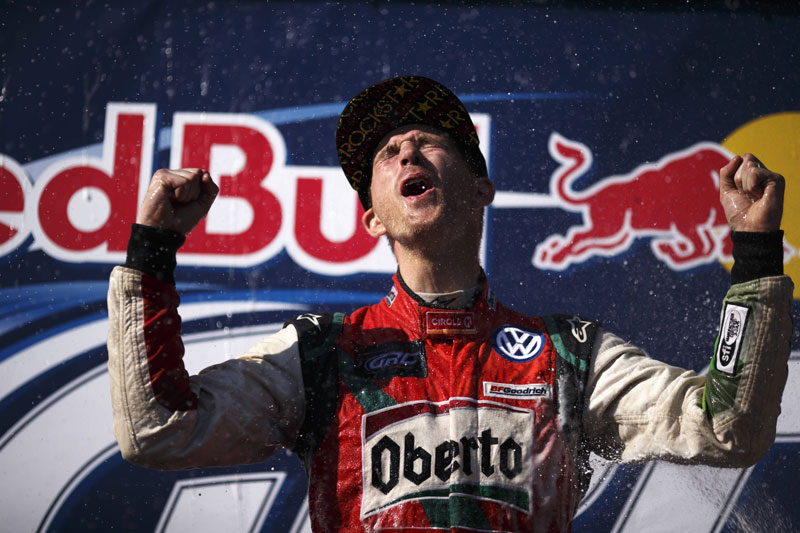 But, from a driver's standpoint – from my standpoint – the job never changes. Whether there's 50 people there or a million people there, it's still the same job. And for me, I'm very singularly focused on the task at hand. The people who come to the races, and the hometown races, those are all great, but they're not, let's say, 'in the focus.'
This year, I think it played out differently than the last two. I honestly thought that after Canada, there was no chance to come back from that many points (lost). We literally gave away over 60 points. And typically, you don't get to recover from something like that. But, we started chipping away at that lead and then Tanner (Foust) sort of had his nuclear meltdown at Atlantic City and the next thing you know the roles were reversed and we were back with a very healthy points lead as we were going into Canada.
So, it was very different in the sense I really considered we weren't going to have a shot at the championship given how many points we lost in Canada. And almost instantly, after Indy, we gained so many points back there and had so much momentum, it was like 'Okay, we can really do this come back.' And then one weekend later, it completely changed to 'Okay, now this is basically our championship. We can walk this thing home.'
As an overall group with Volkswagen and Andretti Autosport, we're all still gelling well. It's all status quo, really, with Tanner and I. For the last two years, it's been really similar. Obviously we have the same kind of working relationship, and all that is certainly a feather in our team's cap. And I think the BFGoodrich Tires are so good that no one's really had any problems with them at all. We certainly haven't had any problems with them for the last two years, so I don't think that changed at all for us personally, or really anybody else.
It was great doing more with Circle K and Oberto, as they have been an amazing partner this year. I think it was definitely a difference from last year, when there was a lot more change on the car throughout the year, and that's sort of the stability we had and that relationship has grown strong throughout the year. Obviously winning them a championship is great, that's the ideal situation. And that relationship, and that partnership in general, is just very healthy and natural.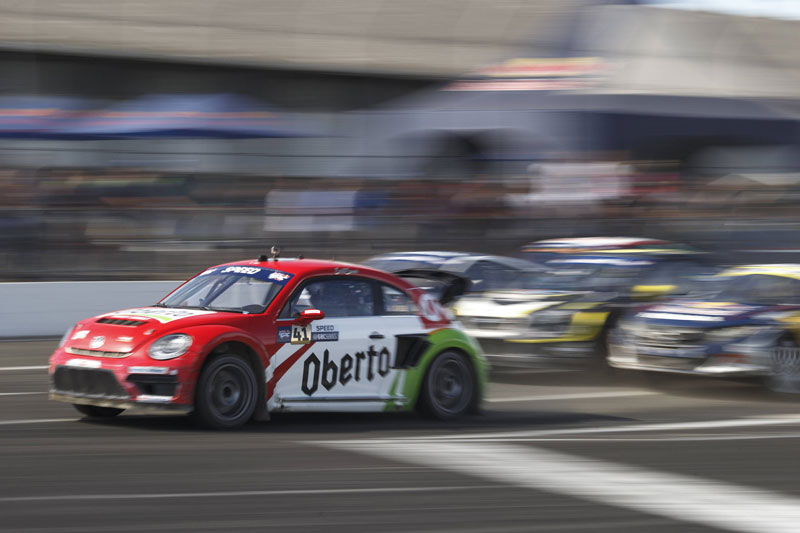 It's something where, similar to Rockstar, it fits into my lifestyle very well, so it's very easy for me to represent a company like Oberto, for example, that is very healthy in nature, very active demographic of guys, and a product I naturally use in my day-to-day, which makes it a ton easier to talk about and support, because I know the product and like the product."
We have a really fantastic fit of partners right now. And that's easier on me, because like I said, I can just be myself and everything comes out naturally, and I feel like I represent those products well because of that.
There's no question it's nice to feel comfortable where you are. And to have Volkwagen, Rockstar, Oberto, Circle K, Andretti…have all these partners in the mix that all feel very comfortable and natural –  it's definitely a positive that as a family we enjoy. And we thrive.