With Lewis Hamilton clinching his fourth Formula 1 World Championship last weekend in Mexico and Mercedes wrapping up the teams' title one week earlier, there are no major honors left to play for in the 2017 season.
The final two races in Brazil (November 12) and Abu Dhabi (November 26) may be dead rubbers in the championship, yet the likes of Ferrari and Red Bull will be aiming to finish the year on a high to build momentum heading through to 2018.
One of the usual conundrums in the closing stages of the year is the driver market, and while 2017's silly season has been something of a let down with Sebastian Vettel, Valtteri Bottas, Kimi Raikkonen and Fernando Alonso all staying put, there are a few seats left to be decided.
Here's how the grid is currently looking for F1 2018.
Formula 1 2018 – Drivers and Teams
Mercedes: Lewis Hamilton, Valtteri Bottas
Ferrari: Sebastian Vettel, Kimi Raikkonen
Red Bull: Daniel Ricciardo, Max Verstappen
Force India: Sergio Perez, Esteban Ocon
Williams: Lance Stroll, TBA
Toro Rosso: TBA, TBA
Renault: Carlos Sainz Jr., Nico Hulkenberg
Haas: Romain Grosjean, Kevin Magnussen
McLaren: Fernando Alonso, Stoffel Vandoorne
Sauber: TBA, TBA
Five seats remain, but where will they go?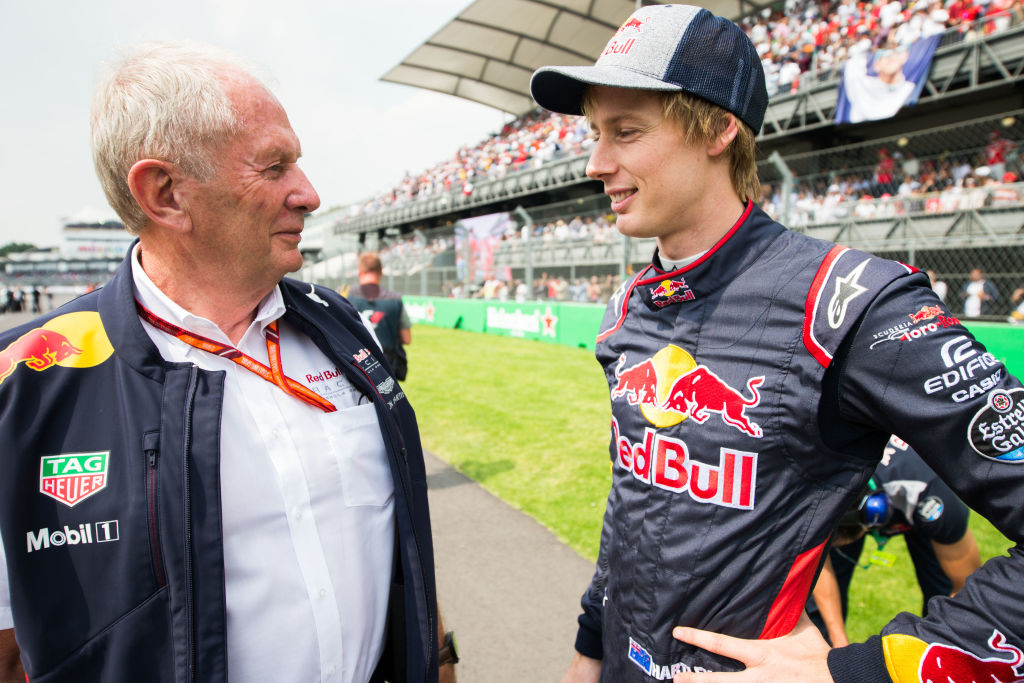 TORO ROSSO ALL BUT SET WITH GASLY, HARTLEY
Pierre Gasly and Brendon Hartley may have only enjoyed their first race as teammates last weekend in Mexico, yet the pair will need to get used to one another as they prepare to race together full-time in 2018 at Toro Rosso.
The chain of events that has led to the current driver situation at Toro Rosso is complicated, with Gasly's pointless visit to Japan for the Super Formula finale that never was opening the door for Porsche LMP1 driver Hartley to get a chance in F1 as part of the Red Bull setup, some seven years after being dropped from its junior program.
Hartley has adjusted well to life in F1 already, while 2016 GP2 champion Gasly has also done a solid job, putting them both in the frame for a seat in 2018, as confirmed by team principal Franz Tost in Mexico.
"Both are Red Bull drivers, both are high skill drivers, fast drivers. I want to test them for the rest of the season," Tost said.
"There's a high possibility this will be the driver line-up for 2018."
The lack of alternatives certainly helps both be sure of their position, but keep an eye out for Red Bull's recruitment push to its junior program over the winter. Any change at its senior F1 team for 2019 could have a knock-on effect reaching back to Toro Rosso.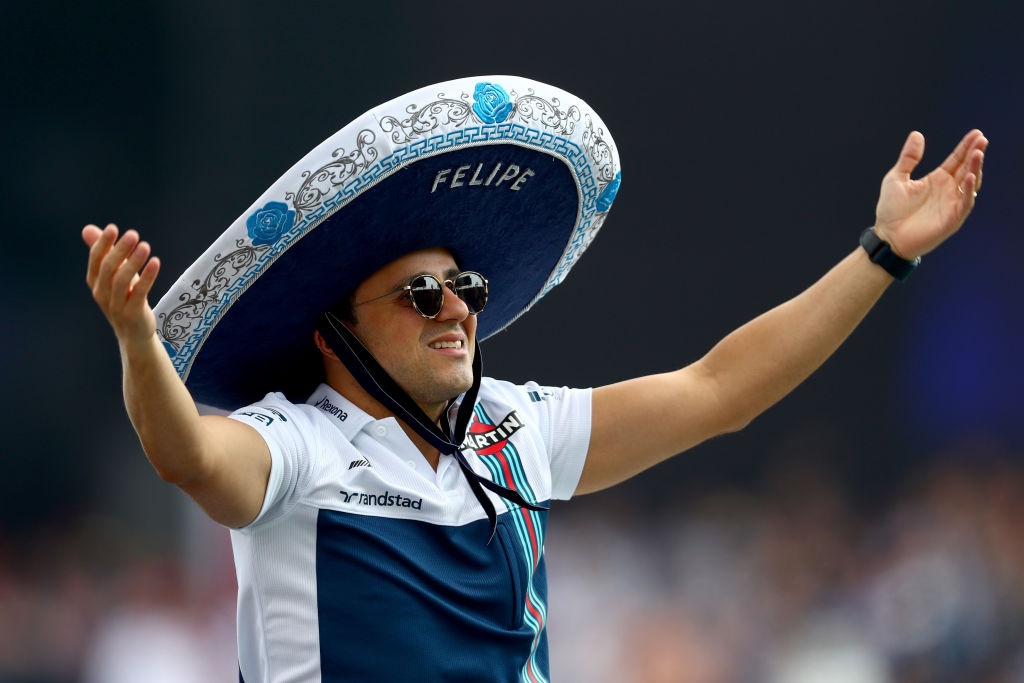 FAREWELL FELIPE? (FOR REAL THIS TIME)
The writing appears to be on the wall for Felipe Massa at Williams. Almost 12 months on from his emotional farewell to F1 at Interlagos, Massa looks set to be on his way out for good this time, with no chain of events like those at the end of 2016 set to save him this time.
Williams has stressed it will not rush into any decision about who will partner Lance Stroll for 2018, safe in the knowledge it holds the most attractive seat remaining. Massa is still in contention as per the team's management, but NBC Sports understands a return for next year is highly unlikely for the Brazilian.
As no call is forthcoming, his home race in Sao Paulo next weekend will be an awkward one without the label of being his final outing at Interlagos. Ironically, this is similar to countryman Rubens Barrichello's ultimately final home race, also for Williams, in 2011.
While Williams may have the most attractive seat available, the list of drivers leaves much to be desired.
Paul di Resta impressed when he had to stand in at very short notice for an unwell Massa in Hungary, but the Mercedes DTM driver has not been in F1 full-time since 2013 – and even with Force India, he was solid but far from spectacular.
Robert Kubica has completed two private tests with Williams and is under consideration, offering a story that has captured the F1 world's attention through 2017 in his bid to return to the pinnacle of motorsport some six years after a rally accident that appeared to end his career.
But as Renault passed on Kubica amid reservations over his capabilities due to the extent of the injuries to his right arm, would Williams be satisfied? Could Kubica really lead the team alongside Stroll? While he is the most exciting option, he is also the riskiest.
Another candidate for the seat is Sauber's Pascal Wehrlein. The Mercedes youngster is on his way out of the Swiss team due to its enhanced partnership with Ferrari for 2018, leaving Williams as his only possible landing spot.
Wehrlein has occasionally impressed with Sauber and Manor last year, but has never really got the chance to prove what he is really capable of. A chance with Williams would allow him to do so.
Wehrlein was thought to be out of the picture give the need for Williams to have at least one driver over the age of 25 due to a requirement from title sponsor Martini, yet this looks navigable. It is merely a question of whether Williams wants to take a punt on the Mercedes driver.
A recent addition to Williams' shortlist is Daniil Kvyat following his exit from Toro Rosso and the Red Bull program after the United States Grand Prix. Kvyat has shown flashes of speed, particularly during his time with Red Bull's senior team, yet a points haul of just four points this year is unlikely to do his chances much good.
Wehrlein perhaps acts as the most balanced option for Williams to partner Stroll next year, giving its line-up a youthful, fresh feel. But right now, it's hard to see any of the above names being a strong favorite.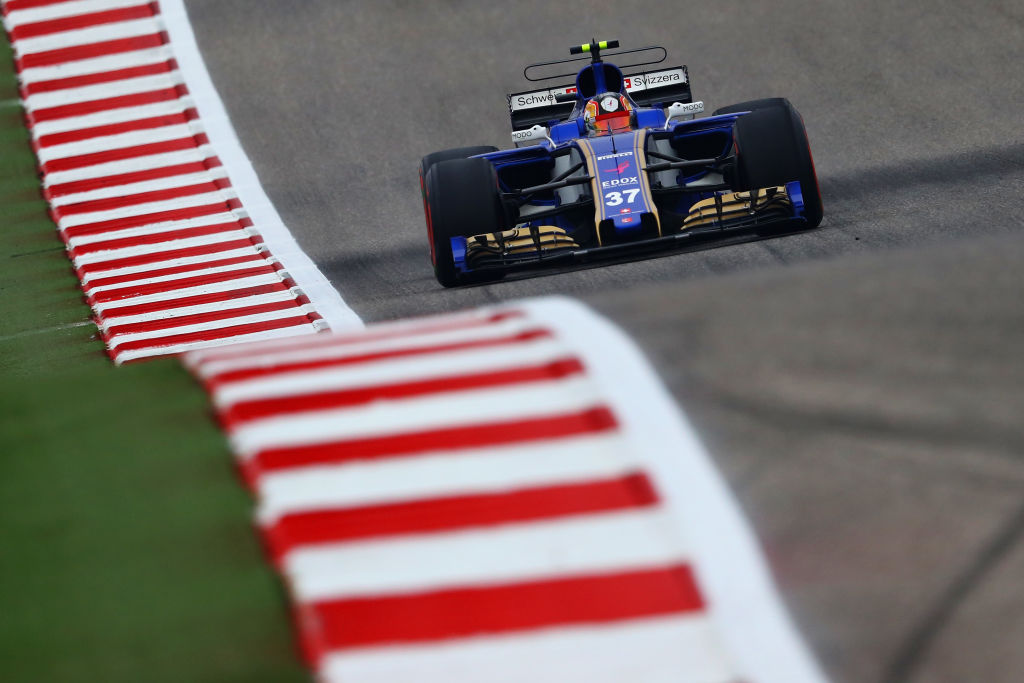 ONE FERRARI JUNIOR OR TWO FOR SAUBER?
Following a turbulent year featuring two team principals, two 2018 engine deals and – unlike Melbourne 2015 – two full-time drivers, things are looking up for Sauber heading into next year.
An enhanced technical partnership with Ferrari should do wonders for the team, given it has been racing with year-old power units through 2017, acting as a chance to move forward and latch onto the back of the midfield.
Spearheading this charge next year should be Formula 2 champion Charles Leclerc. The 20-year-old has been a revalation in junior categories in recent times, having also won the GP3 title in 2016, and has featured in practice for Sauber in Malaysia, Austin and Mexico.
How Leclerc fairs upon stepping up to F1 full-time next year will be fascinating as he is tipped for a future drive with Ferrari, perhaps as a successor to Kimi Raikkonen.
The real question at Sauber is who will partner Leclerc. Will the team have one Ferrari youngster in its line-up next year, or two?
Antonio Giovinazzi is firmly part of Ferrari's plan for the future, and was drafted in by Sauber to replace the injured Wehrlein in the first two races. Despite a crash-filled weekend in China, Giovinazzi impressed on debut in Australia, and is in definite contention for a seat in 2018.
The incumbent Marcus Ericsson may have failed to score a single point this year, and may have amassed more penalty points than actual points during his time in F1, but with links to Sauber's team owners, his position is much stronger than his racing record would have you believe.
The second seat really comes down to who has the bigger influence: Sauber's owners or Ferrari's chiefs. But while Ericsson may be a favored son of those with the money at Sauber, no shareholder wants to sustain a loss.
Were Giovinazzi to offer a performance boost that could lift Sauber up the constructors' championship order, thus resulting in more prize money and a greater income for the team, the team's backers could opt to act with head over heart.