It is very rare for any elite athlete to get the chance to retire twice from their discipline, particularly in a business as unforgiving and cut-throat as Formula 1.
But in a simple video uploaded to his social media accounts on Saturday morning, Felipe Massa did exactly that, a little over a year from his first retirement announcement that was ultimately postponed after Nico Rosberg's own decision to quit and Valtteri Bottas' subsequent move to Mercedes.
Much as it was 12 months ago, Massa's announcement was dignified and thankful with an eye very much on the future as he begins to plot for life after F1 in another racing series.
The feeling from fans was much the same: Massa has been a popular, warming and classy figure in F1 throughout his career, with few having a bad word to say about him. I penned a column on why he is the 'people's champion' of F1 last year; there's no need to say the same things again, because it is just as pertinent today.
But when Massa dropped today's announcement, the predictable tongue-in-cheek tweets saying 'we've heard this one before!' and 'not believing it until he's not at pre-season testing' came out. Yep, Felipe has retired again.
It is different this time though. Massa has taken control of the situation at Williams in order to bow out with grace and define his future, epitomizing his entire F1 career.
Massa wasn't ready to bid farewell to F1 last year, explaining why his decision to return was so easy and straightforward to make. Williams made clear it wanted to put Lance Stroll in a seat, and with Valtteri Bottas experienced enough to lead the team, Massa was shuffled out.
Massa returned to F1 with a big smile on his face, particularly after getting his first taste of the 2017-spec cars that harked back to the high-downforce monsters from the early part of his career.
The results on-track have been so-so, with Massa sitting four points behind the rookie Stroll in the championship and recording a finish no higher than sixth – although Williams technical chief Paddy Lowe believes this is an unfair reflection of the intra-team battle.
"I don't think we should dwell too much on the points in fairness to Felipe. He has actually had some major points losses that were not caused by him," Lowe said in Mexico, as quoted by Crash.net.
"[In] Baku, a lot of people said it that day that 'I could have won the race,' but in Felipe's case it genuinely was the case that if the car had not broken then he would have won the race.
"[In Mexico] it was a first corner contact so more unlucky, but Felipe has had a number of things like that and Lance far less so. It would be unreasonable to say that points reflect the full picture."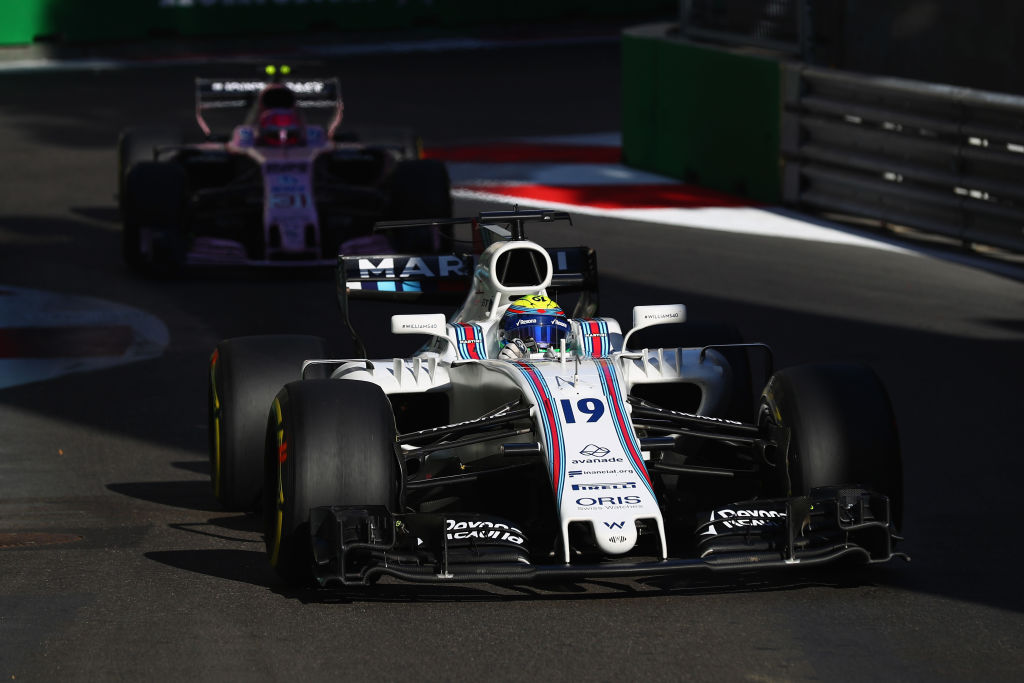 Yet Massa is still finding himself on the way out after a season where internal team tensions have been seeping through the cracks of the Brazilian's affable demeanor.
Massa always made clear he wanted to keep racing with Williams in 2018, but he had to feel wanted; he did not want to be a last resort for the team that was kept on for the sake of it. He'd already got his bonus year – why stick around if the team doesn't really want you to?
There have been some big power shifts at Williams in the last 12 months, most notably via Stroll and the arrival of his significant financial backing that gives his family a big say in the goings-on at the team. Evidence of this came in the reported refusal to allow Robert Kubica to test at 2014-spec car at Suzuka in September.
Another big shift in the team's management came with Lowe's return to Williams, the team he started his F1 career with, as its new technical chief. Claire Williams remains a key figure as deputy team principal, continuing her father's legacy, yet this is far from being a one-person team. There are plenty of figures having a say.
Massa's most cryptic comments came in Malaysia, when he hinted that his on-track performances may have little say in saving his future at Williams.
"I was always a professional driver, and I stay and I will finish as a professional driver like I started my career. That is the most important thing for me, so the team knows what I can give," Massa said.
"I would say definitely I have all the people that understand about motor racing on my side inside the team, engineers and everything. That's what counts for me in the end.
"Then you have some other decisions that are not depending on the talent of the driver or what he can give to the team on the driving point of view. This is not up to me to say anything…"
The writing has been on the wall for Massa for some time now – but Williams refused to rule him out of the picture for 2018, insisting he was one of many, many options.
Williams certainly has the luxury of time given it holds the most attractive F1 seat still available for next season, but Massa always wanted a decision by the Brazilian Grand Prix. His emotional farewell to Interlagos last year was a rare, human moment in a sport often hidden behind race helmets and closed motorhome doors. To be denied the chance to do that would have been unfair on Massa, a driver who deserved so, so much better.
So that is why Massa's second retirement announcement was different: it was a show of taking his future into his own hands, making clear he did not want to be kept hanging on when all the signs were he would not be retained.
He did not want to risk an awkward goodbye-without-a-label, such as that of Rubens Barrichello in 2011, or as Jenson Button almost had in 2014, where questions remained about their future that went unanswered until a later date.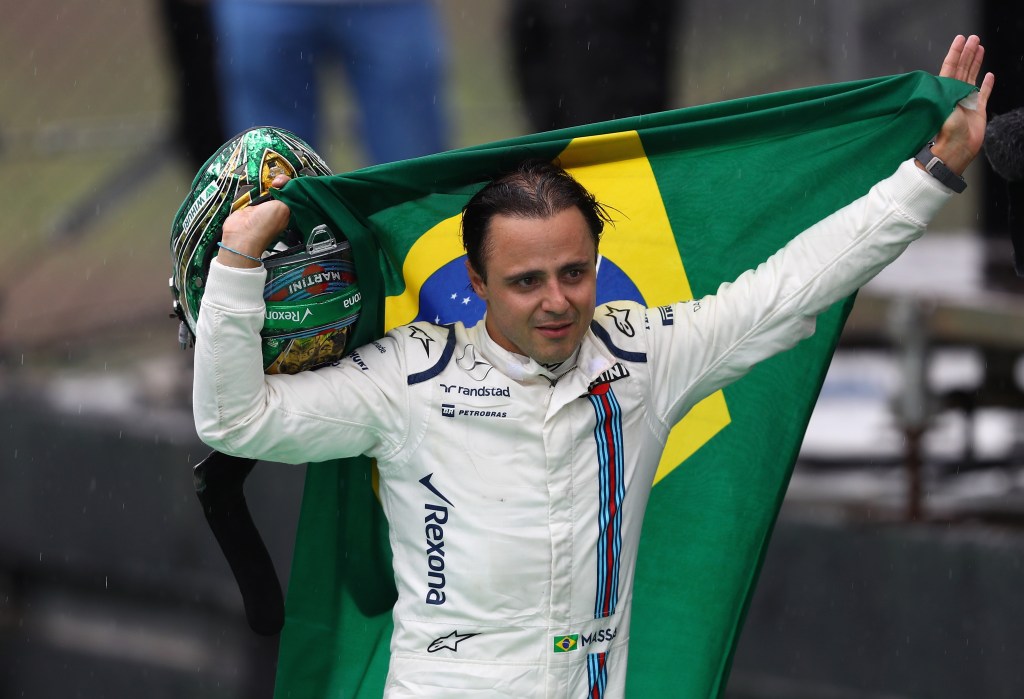 Massa will now get the chance to say goodbye properly – and for good this time – to his home fans at Interlagos next weekend, with his final farewell to F1 coming two weeks later in Abu Dhabi.
It will not be a goodbye to racing, though. Massa has made clear he wants to do something next year, be it Formula E or DTM or sports car racing, or perhaps even Brazilian Stock Cars where Barrichello still races.
As for Williams? Its shortlist has just got a little bit shorter. Kubica is emerging as the strongest option, with sources indicating to NBC Sports he will feature in the post-Abu Dhabi Pirelli tire test, acting as a possible precursor to a 2018 race seat.
Kubica, meanwhile, would act as an excellent story for Williams, making it the team to deliver on a comeback most thought impossible after sustaining severe injuries to his right hand in a rally accident in 2011. It would be the team of focus through pre-season and at next year's opener in Australia.
Paul di Resta is also in the running after his solid showing at late notice when replacing the unwell Massa in Hungary, while the likes of Pascal Wehrlein and Daniil Kvyat are also options.
None of the four front-runners are perfect. There's a good case for Massa being a better pick than any of them.
Alas, we will instead be saying farewell to one of the paddock's friendliest figures at the end of this month. Massa may be small in stature, yet his absence in 2018 will be glaring.
But he'll get a send-off fitting of his achievements and contribution to F1 over the last 15 years – a proper goodbye and thank-you from the paddock that we feared may not happen.