Prototype veterans Nicolas Lapierre and Olivier Pla join the Tequila Patron ESM Nissan Onroak DPi lineup for the four-race Tequila Patron North American Endurance Cup in next year's IMSA WeatherTech SportsCar Championship season. They replace Brendon Hartley and Bruno Senna.
The pair of rapid Frenchmen will be split between the team's No. 2 and 22 Nissans, with the DPi built on the Ligier JS P217 base model. Pla has extensive experience with that car through both testing and development and some races, while Lapierre has been a fixture in Oreca base chassis over the years after his full-time Toyota LMP1 factory stint ended (before a brief return this year). Driver assignments are to be determined.
"I'm delighted to join the Tequila Patrón ESM team for the endurance races in the NAEC," said Pla, whose recent prototype experience in North America has come with similar Onroak Automotive chassis teams PR1/Mathiasen Motorsports, Michael Shank Racing, Krohn Racing and OAK Racing.
"Racing against ESM in the past I know what they are capable of and I think we will have everything to perform at the very best."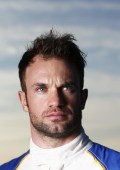 Lapierre added, "I'm delighted to join Tequila Patrón ESM. have already taken part in a few IMSA races and I've always loved it. In a few occasions I raced against Tequila Patrón ESM and I know how competitive the team is. We will have a strong package next year."
The team's full-season quartet is Ryan Dalziel and Scott Sharp (No. 2) and Johannes van Overbeek and Pipo Derani (No. 22).
Both drivers race full-time in the FIA World Endurance Championship, Pla with Ford Chip Ganassi Team UK in its Ford GT in GTE-Pro, and Lapierre with Signatech Alpine in the Alpine A470 Gibson in LMP2.