With her full-time career in the Monster Energy NASCAR Cup Series now coming to an end, following the end of the 2017 season this weekend at Homestead-Miami Speedway, Danica Patrick is embarking on a new path in 2018 with the two biggest 500-mile races in North America.
Patrick confirmed plans to participate in North America's most marquee 500-mile races, the Daytona 500 and Indianapolis 500, during a press conference today in Miami.
A team for the Indianapolis 500 has not been determined, and her options for the Daytona 500 are limited to NASCAR teams with three or fewer full-time cars, because a four-car full-time team cannot enter a fifth for the Daytona 500. This rules out Stewart-Haas Racing, her full-time team, among a couple others.
Patrick ended her full-time career in IndyCar after 2011 to head to NASCAR. She drove 10 races in 2012 before her first full Cup season in 2013, where she won the pole for that year's Daytona 500 and ultimately finished eighth.
Her Cup career has seen her finish between 24th and 28th in points with seven career top-10 finishes, all between sixth and 10th place. She ranks 27th heading into this week's finale too.
It was her IndyCar career though where she first entered the national conversation after a few years of apprenticeship driving for Bobby Rahal's Barber Dodge and Formula Atlantic teams. A fourth place finish in the 2005 Indianapolis 500 with a number of laps led launched her into the racing stratosphere and helped produce the Indianapolis 500's biggest rating in years.
Ultimately her best finish in the '500 in seven starts was third place in 2009, behind Helio Castroneves and the late Dan Wheldon.
She won at Motegi, 2008, for her first and only win in IndyCar.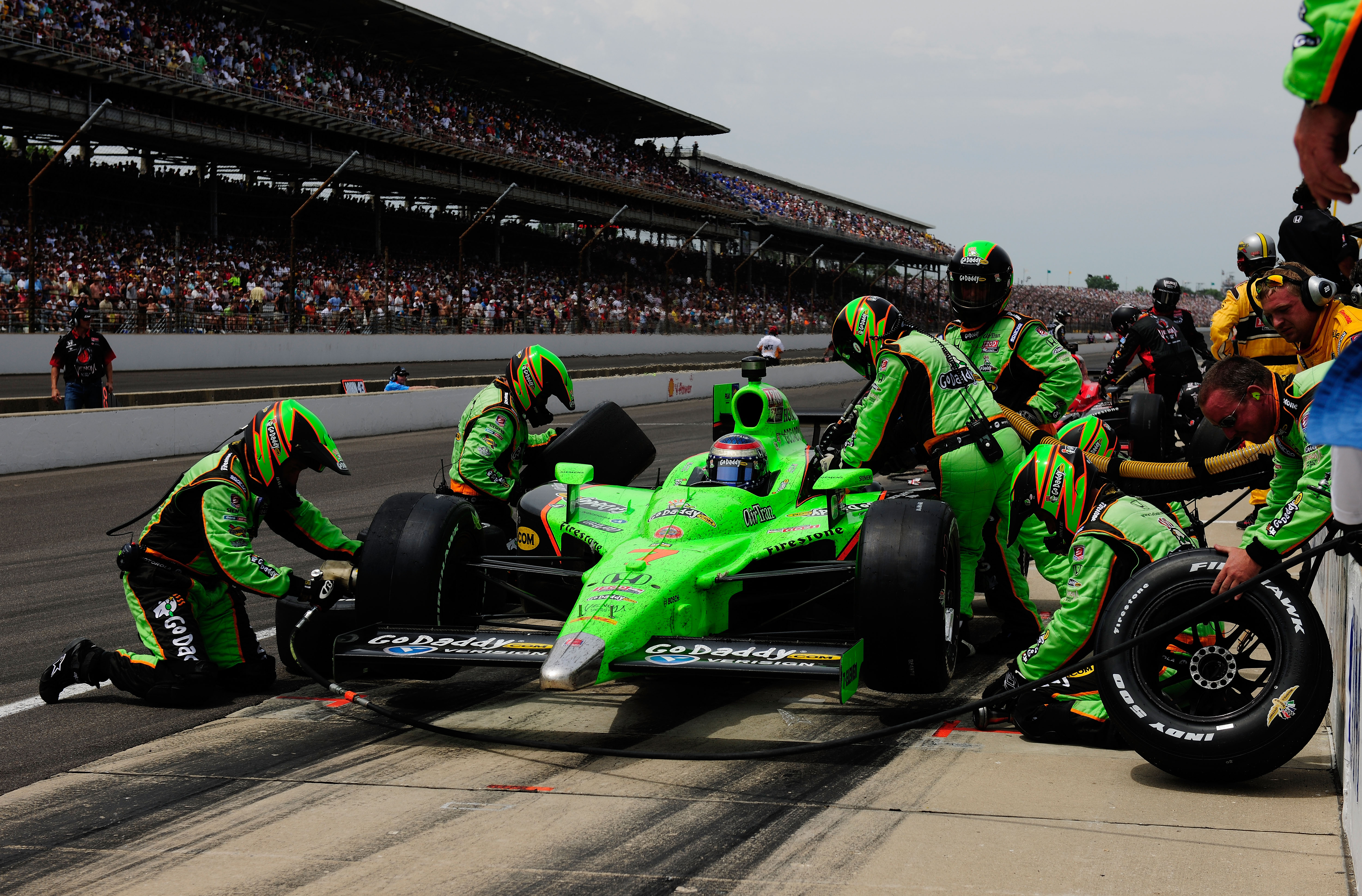 A visibly emotional Patrick announced this was the end of her full-time driving career to kick off the press conference, but switched to her future plans once she got through the opening remarks.
Patrick "never thought" she'd do the Indianapolis 500 again but when tossing around future ideas, the concept of running both Daytona and Indianapolis came up.
"I never thought I would do it. I always thought never, but I never said never. Here I am," she said.
"Out of my mouth came, 'What about Indy?' That was really the first sort of idea that got me excited. Let's do it. I called Haley (Moore, longtime PR rep). What did I just say I would do? She said, 'Hell yes that's a good idea.'
"I'm still surprised."
Patrick will need to participate in the Indianapolis 500 refresher program for drivers that aren't full-time drivers, so that will provide her a couple hours additional track time before practice opens to the full field in mid-May.
The new 2018 Dallara universal body kit comes into being this year too, and Patrick thinks she has improved as a driver over the last six seasons to be able to come back.
"(Going) 240… it'll be no problem," she deadpanned. "It'll take a bit of adjusting. It's different for sure. But I think I'm a better driver now. It'll take a bit of acclimating. Yeah, I would like to get in a car before I get to Indy."
Patrick said running the Daytona 500 and the Indianapolis 500 "could" occur with her same teams she last ran with full-time, Stewart-Haas Racing and Andretti Autosport, respectively.
But since those initial comments were made, it's been determined SHR can't run a fifth car at Daytona and "it's not in our plans" for Andretti.