COFFS HARBOUR, Australia (AP) Belgium's Thierry Neuville won Rally Australia by 22.5 seconds on Sunday as torrential rain added drama to the last day of the last race of the World Rally Championship season.
Neuville entered the final day with an almost 20 second advantage after inheriting the rally lead Saturday when his Hyundai teammate, defending champion Andreas Mikkelsen crashed and was forced to retire for the day.
His lead was halved by Jari-Matti Latvala early Sunday as monsoon-like rain made conditions treacherous on muddy forest stages on the New South Wales coast. The rain stopped on the short Wedding Bells stage where Neuville was almost 5 seconds quicker than his rivals, stretching his lead to 14.7 seconds entering the last stage.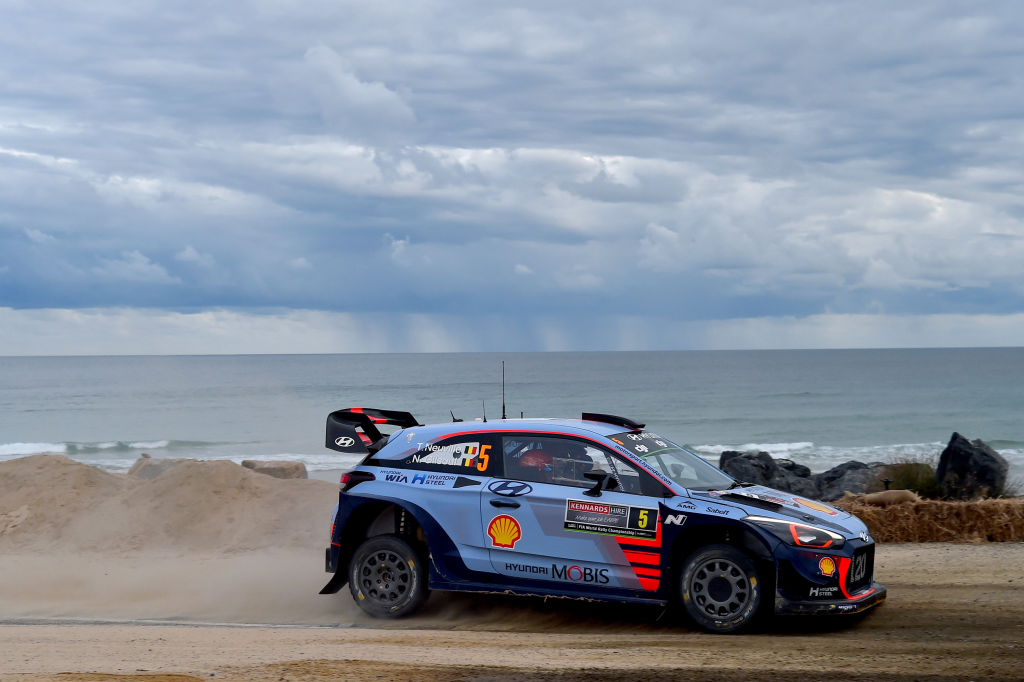 That stage was full of incident. The driver's door on Neuville's Hyundai i20 coupe swung open in the middle of the stage and Neuville had to slam it closed as he approached a corner.
Latvala's Toyota then crashed seconds from the end of the stage, allowing Estonia's Ott Tanak, in a Ford, to take second place overall and New Zealalnd's Haydon Paddon, in a Hyundai, to sneak into third.
Sebastian Ogier was fourth after winning the final, power stage but the Frenchman had already clinched his fifth world title before Rally Australia began. Neuville's win was his fourth of the season, two more than Ogier, and was enough to give him second place in world drivers' standings for the third time in five years.
Ogier owed his drivers' title to his consistency: he retired only once and finished no worse than fifth all season.
Neuville admitted the last day was touch and go as the rain made some stages perilous, forcing the cancellation of the second to last stage.
"That was a hell of a ride," Neuville said. "Really, really tricky conditions.
"I kept the car on the road but it was close sometimes. I knew I could make a difference but I had to be clever. You lose grip, you lose control and the car doesn't respond to your input."