The end of a Formula 1 season always means the ends of some partnerships or tenures. Here's a look at what's coming to an end, or could be coming to an end, after this weekend's Abu Dhabi Grand Prix:
MCLAREN AND HONDA'S RELATIONSHIP
It wasn't supposed to go like this.
McLaren and Honda getting back together was meant to be the storied reunion of the glory years in the late 1980s and early 1990s. It instead produced the biggest combined flop in recent F1 memory.
Honda was a year behind on F1's new power unit cycle that came in in 2014, and the results have been disastrous thanks to a horsepower deficit, a spate of failures, and an avalanche of grid penalties. This led to an early but ultimately necessary parting of ways announced formally at the Singapore Grand Prix, and a switch to Renault from 2018.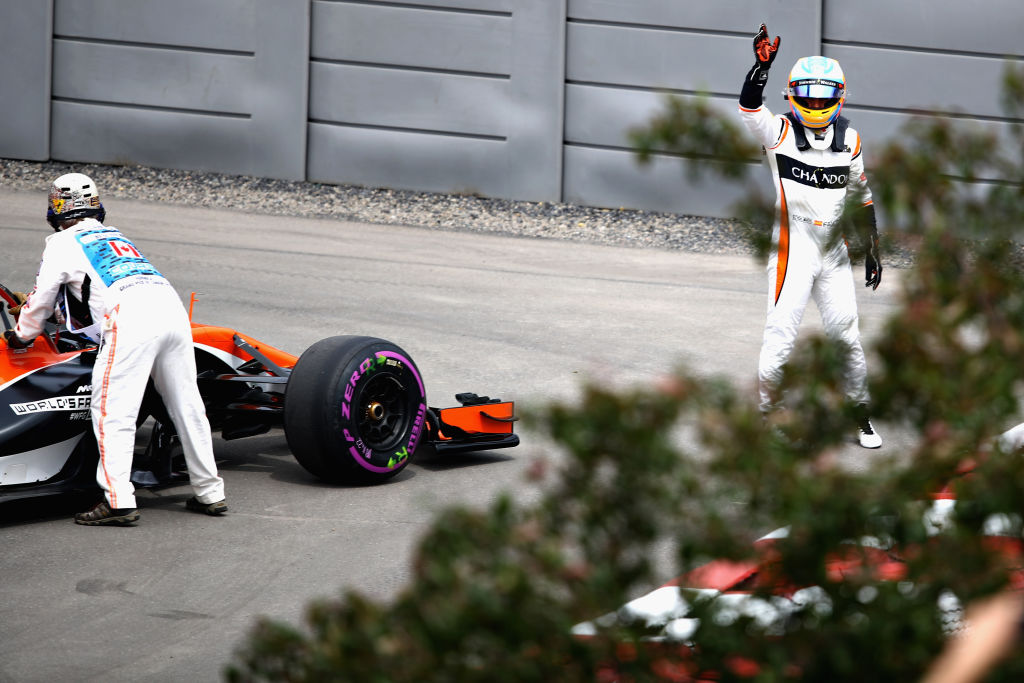 Barring a shock result, McLaren and Honda's best result in 60 starts from 2015 to 2017 will be fifth, achieved three times by Fernando Alonso (Hungary 2015, Monaco and USA 2016).
Heading into the weekend, McLaren Honda has only scored 131 points total over three years (27, 76 and 28) – a number 50 points lower than McLaren Mercedes scored in 2014 alone (181), the 20th year of that partnership. It will have finished last but one twice in the constructor's championship in ninth – ahead of only Marussia in 2015 and only Sauber this year. To put that in perspective, McLaren finished ninth in 1980, then from 1981 through 2014, McLaren finished between first and sixth every year with the exception of 2007, when the team was excluded from the constructor's championship over the "spygate" scandal.
The glory days of the past seem even more far gone now. In a way, it's rather fitting this partnership ends at Abu Dhabi, where the initial signs of trouble were spotted on an interim chassis from its first test after the 2014 season concluded.
FELIPE MASSA'S F1 CAREER… AGAIN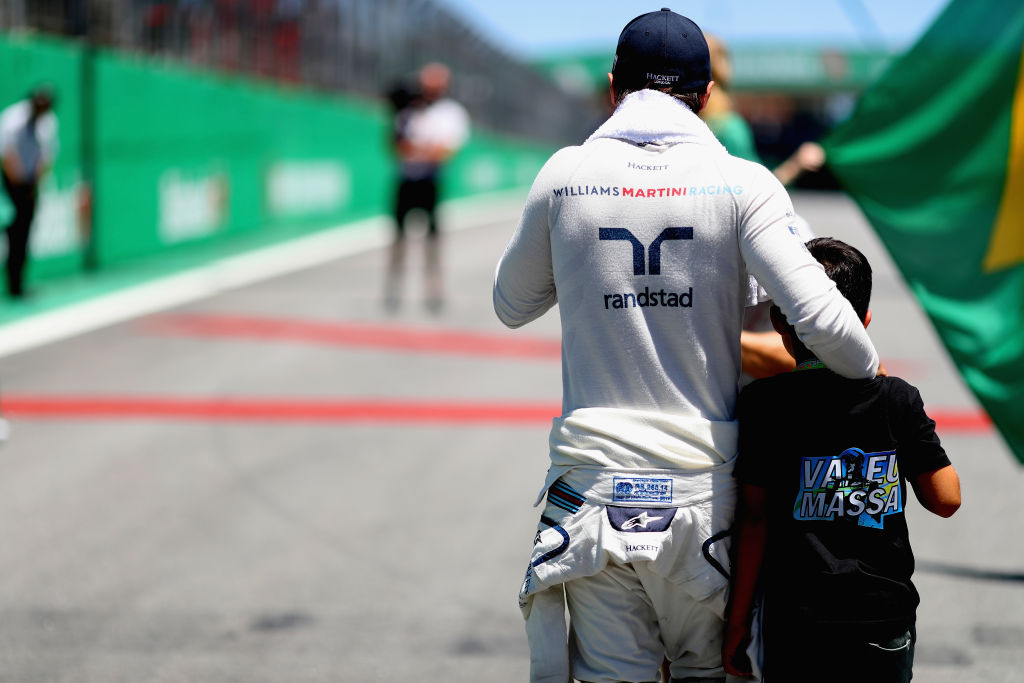 As was more heavily chronicled around the Brazilian Grand Prix weekend, this weekend now marks the actual, expected end of Felipe Massa's Formula 1 career, unless it has yet another final act.
The Brazilian has been a crowd and paddock favorite over 15 years from 2002 through 2017. Provided he starts this weekend, his 269 starts place him sixth on the all-time list, behind five of his longtime rivals in Rubens Barrichello, Michael Schumacher, Jenson Button, Fernando Alonso and Kimi Raikkonen.
He's not had the easiest of seasons in 2017, with only 42 points scored – a number that would be his lowest since his injury-interrupted 2009 campaign when he banked only 22. This would also mark the first season he hasn't had a single top-five finish if he can't end fifth on Sunday, which would require a bit of attrition from any of the top three teams.
But a fighting seventh place at Brazil, holding back the advances of his old adversary and teammate in Alonso and also Sergio Perez, proved Massa more than still "has it." A true gentleman of the sport, Massa's passion and dedication won't soon be forgotten.
TORO ROSSO AND RENAULT'S BITTER BATTLE 
The impasse between Scuderia Toro Rosso and engine partner Renault reached a fever pitch in Brazil, with a war of words between the two sides then needing Red Bull's motorsport advisor Dr. Helmut Marko to step in and attempt to save proceedings as best as possible.
The midfield subplot that's gained a bit more attention than normal thanks to the championships being decided will reach its climax this weekend, as Toro Rosso holds a four-point lead over its engine partner for sixth in the constructor's battle (53-49) heading into the weekend. The run of unreliability has hit Toro Rosso's pair of drivers Pierre Gasly and Brendon Hartley in their handful of races thus far, and left the young guns unable to show their potential.
Renault and Toro Rosso have been the "odd couple" of 2017. The year began with Carlos Sainz Jr. and Daniil Kvyat at Toro Rosso, and Nico Hulkenberg and Jolyon Palmer at Renault. Hulkenberg is the only one of those four who's been in the same place all year long, Sainz having been switched to Renault, the new kids coming in at Toro Rosso and Kvyat and Palmer both in-season casualties.
Somehow, Kvyat has managed to get dumped twice by Toro Rosso, yet the Russian's 10th place point in his final start in Austin might be enough to keep Toro Rosso ahead of Renault at year's end.
Toro Rosso picks up McLaren's Honda engine package for 2018 and optimism exists here that didn't at McLaren, because the cash infusion and lowered expectations for a quality midfield operation is a better scenario than being a team with a title-winning pedigree attempting to recapture the good old days. In their last race with its existing partner, Toro Rosso will look to stick it to their supplier by finishing one spot ahead in the constructor's standings.
ONE OR TWO SAUBER DRIVERS?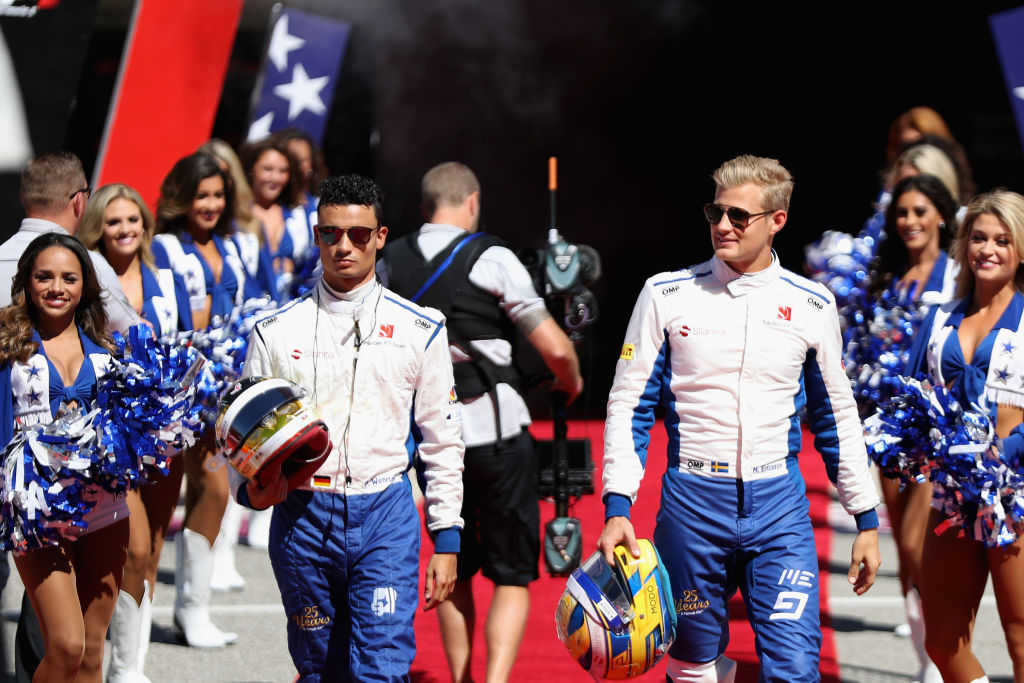 Neither Marcus Ericsson nor Pascal Wehrlein has had a bad year, but they're in the unfortunate position of being the drivers on the 10th-placed Sauber team, which in itself has a better year in 2017 than in 2016 (only one points score) and 2014 (none). This could be the last Grand Prix for both drivers at Sauber, which makes it an important one if they're to have future chances from 2018 and beyond.
Wehrlein's year got off to a rocky start with his Race of Champions accident and injury costing him the first two races. However he delivered nice rebounds to score in Spain (eighth) and Azerbaijan (10th) were solid results, and races where with a bit of luck Ericsson could have scored too as he came 11th in both. Ericsson's recent form has been solid, particularly in Mexico, but the Swede stands on the precipice of his third scoreless season in four full-time campaigns, a record not fair to Ericsson's ability level.
With one or both of Ferrari juniors Charles Leclerc and Antonio Giovinazzi (Wehrlein's injury replacement) poised to join Sauber in 2018, here's what lies ahead for its pair of incumbents:
Ericsson's chances of staying in 2018 are aided by his close relationship with Sauber owners Longbow Finance, and optimism would exist with current spec Ferrari engines rather than Hondas coming on for 2018 to replace the year-old Ferraris in 2017. Wehrlein seems a Williams-or-bust driver at this stage, and having been passed over elsewhere on the grid this year, seems closer to the end of his F1 career than the start.
LIBERTY MEDIA'S ROOKIE STRIPES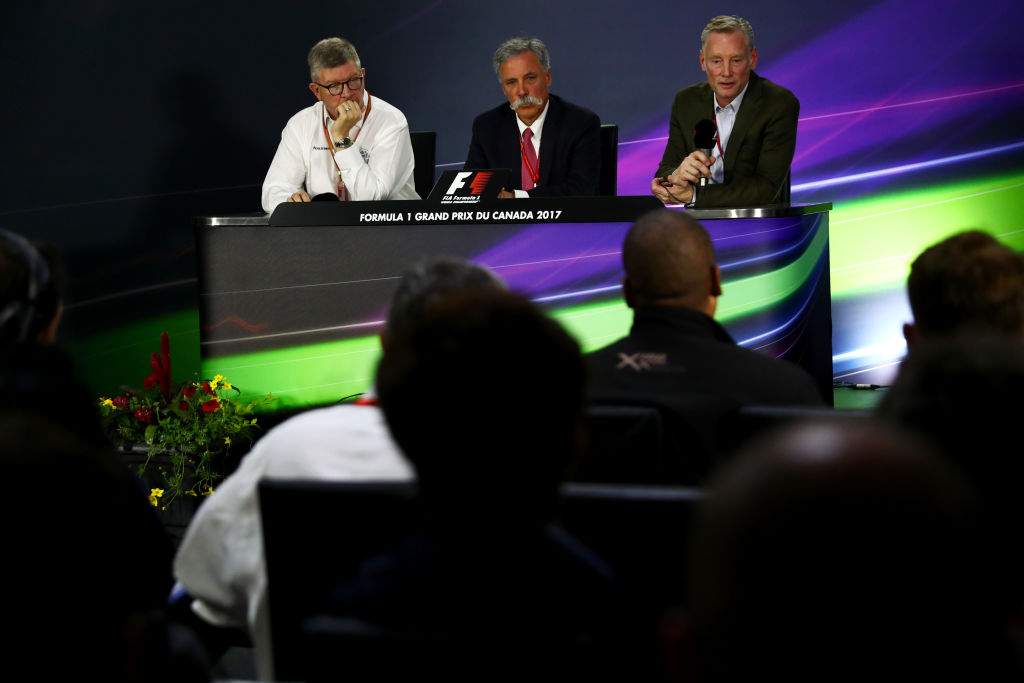 This weekend Liberty Media completes its first year as owners and stewards of the sport, with a fresh approach offered by the triumvirate of Chase Carey, Ross Brawn and Sean Bratches.
Events such as "F1 Live London" and the revised pre-race festivities in Austin were positive examples of fan-focused tweaks, and Liberty also revealed an F1 social media presence far more open than in the past (driver's meeting highlights being shown, and a full race replay of the 2001 Malaysian Grand Prix on YouTube among examples).
That being said, the training wheels are now off for the new heads of the sport after this weekend. A political storm is simmering over the distribution of finances and new engine regulations, Ferrari's already made its not-new quit threat, and the recent security incidents in Brazil has put the relationship among the promoters, F1 and the teams potentially at loggerheads.
No different than a driver who will look to enhance his or her status in a second year, or an event needing to prove its maiden year success wasn't down to the first year novelty, Liberty's second year at the helm in 2018 will tell a greater tale about the eventual direction of the sport as it moves further past the post-Bernie Ecclestone era.
HALO-FREE COCKPITS… MOST LIKELY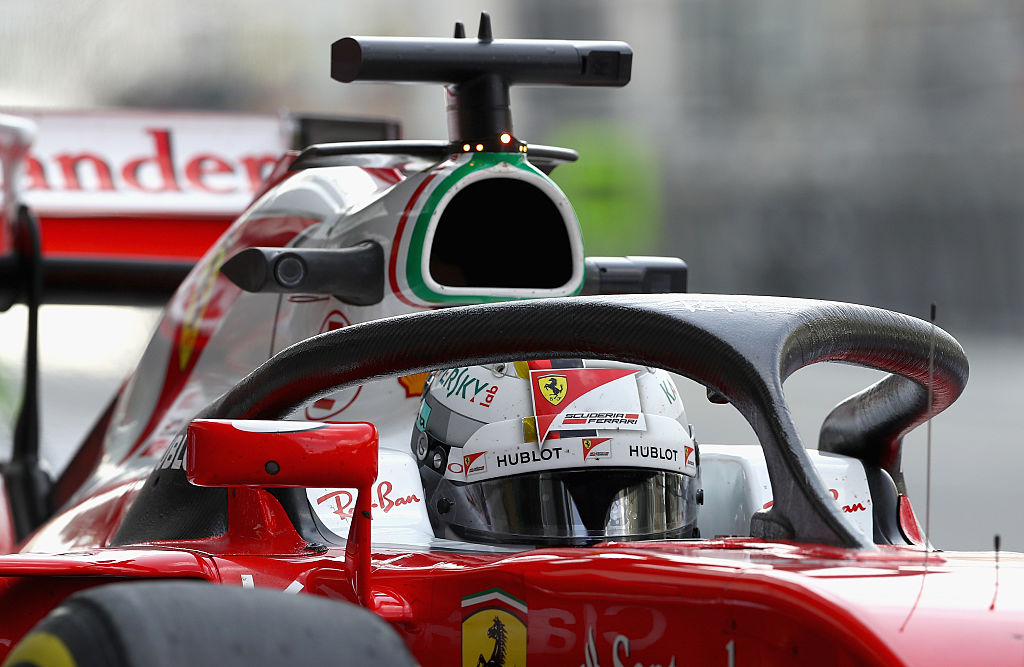 Enough sessions have occurred over the last two years where F1 teams have trialled the "Halo," ahead of its planned introduction full-time in 2018. Provided nothing changes again over the winter from a regulatory standpoint, Sunday's Abu Dhabi Grand Prix seems set to be the last with a purely open view of the open cockpits.
FINAL BROADCASTS FOR F1 ON NBC
October's news that ESPN will take over the broadcasting of F1 races in the U.S. from 2018 means this weekend will be the last shows for the F1 on NBC crew, with production done at NBC's headquarters in Stamford.
NBC took over the rights from 2013 and has steadily increased the ratings and audience for F1 in the U.S., and will wrap its run after five years and 98 Grands Prix this weekend.
The on-air team of Leigh Diffey, David Hobbs, Steve Matchett and Will Buxton are the most widely known individuals for the shows, but far from the only ones as you can see below.
Between the production and video teams in Stamford, and my primary colleague Luke Smith, who's been our lead F1 writer on MotorSportsTalk since we started in 2013, there are dozens of people who've contributed to our shows and the growth over this period (several of whom aren't pictured above).
This makes this a bittersweet weekend ahead, but as the old saying goes, don't cry it's over – smile because it happened.
Here's the times for this weekend, and here's a link to another treasure of the NBC shows the last five years, Sam Posey's essays.