The news keeps coming in the IMSA WeatherTech SportsCar Championship for 2018, in its marquee Prototype class.
—
On Wednesday, a day after Mazda Team Joest revealed its new-look lineup, it revealed its new-look "evo" Mazda RT24-P in its "Soul Red Crystal" livery. All but Rene Rast of the six drivers were on site with the car at the Los Angeles Auto Show. Photos and the updated logo are below.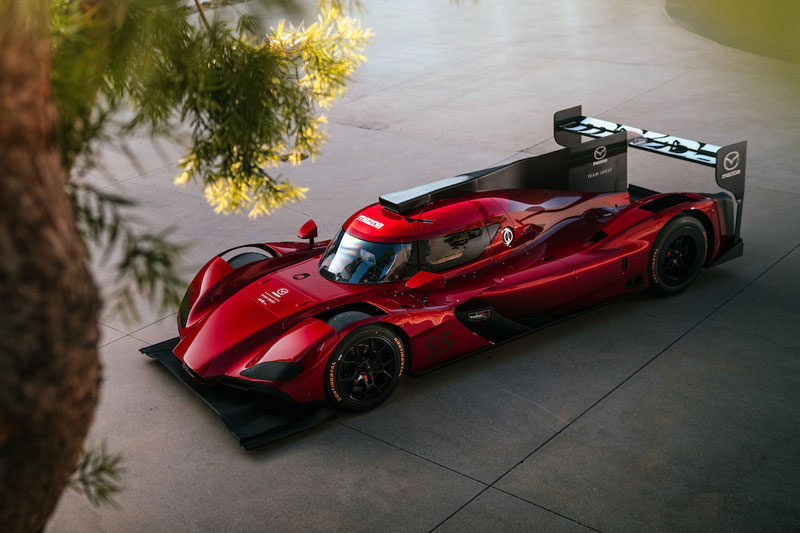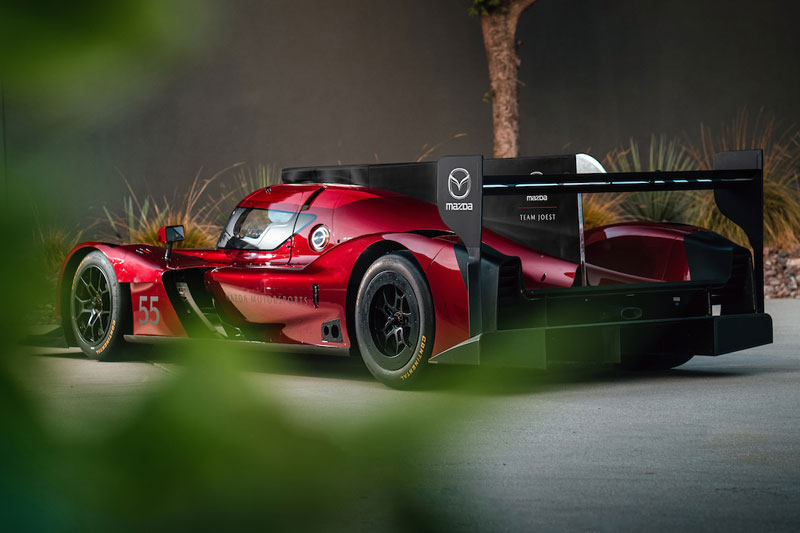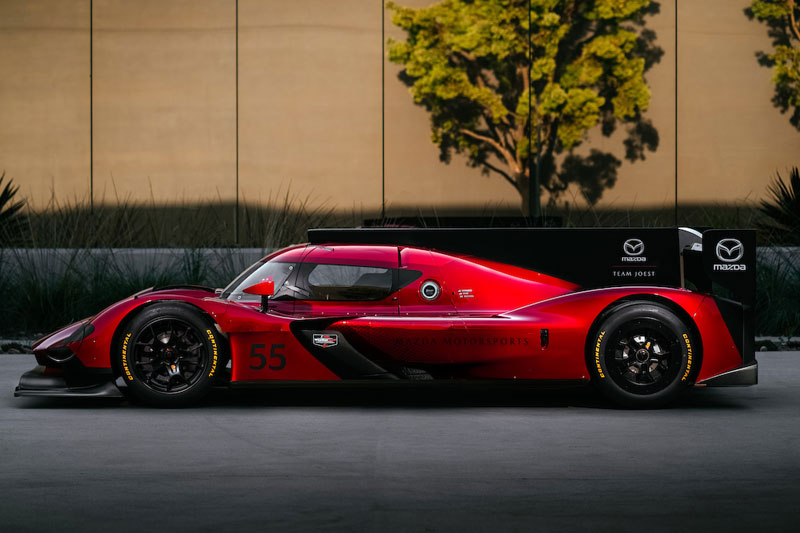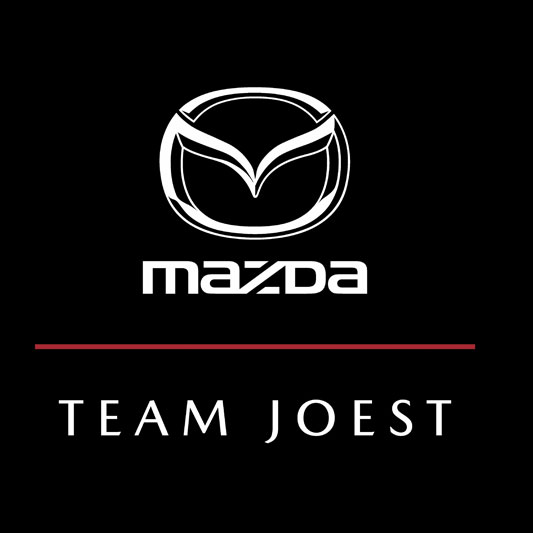 —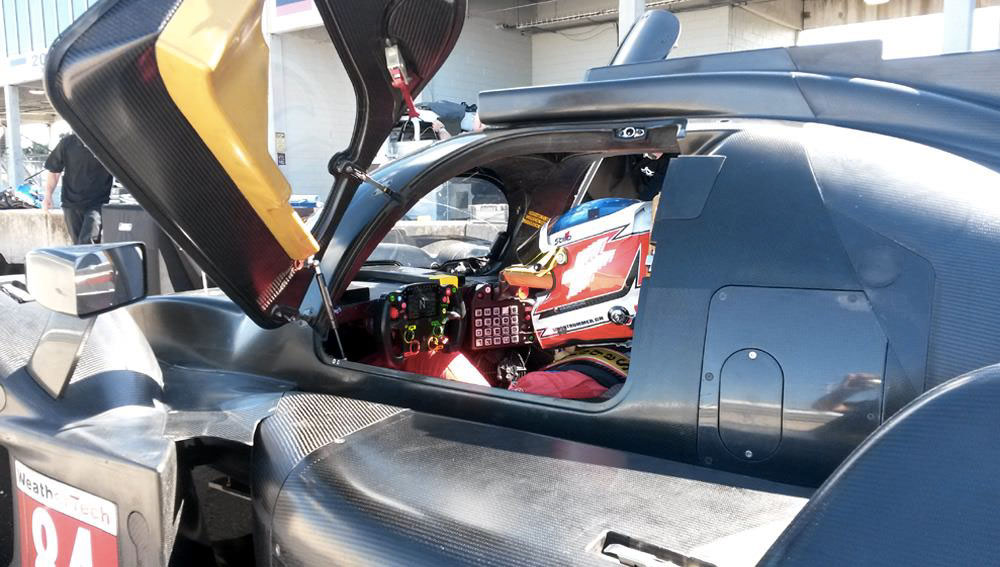 The JDC-Miller Motorsports team has signed its first driver to its second Oreca 07 Gibson, with Swiss sports car and open-wheel veteran Simon Trummer confirmed in the team's No. 84 entry. Trummer has tested for the team in Sebring, and comes off a four-year FIA World Endurance Championship stint with the Lotus, ByKolles and CEFC TRS Manor teams.
"With the team moving to a two-car program in 2018, we felt it was important to include someone like Simon to our program that knows the car and fits very well into our program on a personal side. When he tested with us at Sebring he was right up to speed for being at the track for the first time while also driving on a new tire. More importantly, he fit right into the entire group, it was like he had been with us all year," said team principal John Church.
Trummer added, "I have always wanted to race in the US and IMSA at the moment is for sure very attractive with all the new cars and manufacturers joining the championship. JDC-Miller had an incredible season in their first year competing in Prototype and when they decided to expand to a two-car program for 2018 we started discussing the possibilities of doing something together."
Of note here is JDC-Miller listing No. 84 for its second car, a number that was listed on the D3+Transformers Racing Ligier at Road Atlanta.
—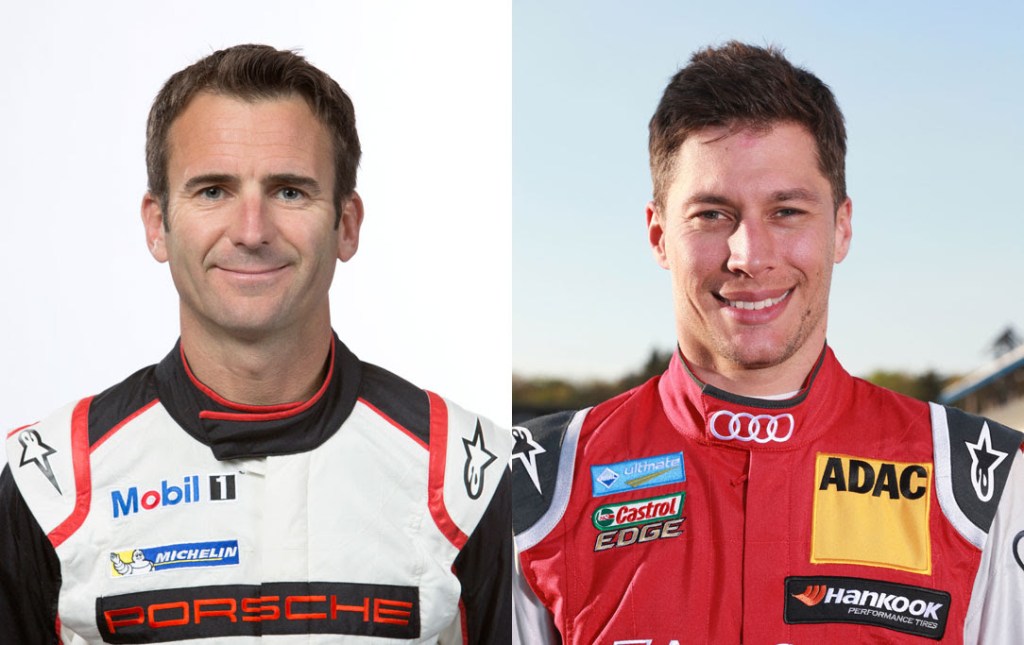 CORE autosport has stacked its lineup for its prototype return, its debut in the top-flight Prototype class, with team regulars Jon Bennett and Colin Braun joined by Romain Dumas and Loic Duval at the Rolex 24 at Daytona.
Dumas passes up a drive at the Dakar Rally for a drive at the Rolex, as he makes his return to the race for the first time since 2013 (GT class with TRG). Surprisingly, next year's Rolex will be Dumas' first start in the IMSA WeatherTech SportsCar Championship since the GRAND-AM and ALMS series came back together prior to 2014.
"I'm really happy to go back to Daytona. For a long a time I've been looking to come back, but Dakar is always at the same time. This year, as soon as I get the opportunity with CORE, I decided not to do Dakar," he said.
"Loïc and I were teammates at Audi in 2012 and as soon as I heard it was a possibility for him to be part of the team, I was very enthusiastic. We live very close to each other—eight miles away—so we have a good relationship. It was clear when I spoke with him that we are there to achieve the best result and we are old enough to understand that we are here for the team and that's very important for Daytona.
"I drove this car [ORECA 07 Gibson], this year at Le Mans with Alpine and at Spa. I know it's a very cool car. I think its pace will be pretty good. I know we have a lot of competition ahead of us. First, we have to do our own race, without looking at everyone else, then the race will come to us if we are doing a good job."
Duval made his Rolex debut in an identical car last year with DragonSpeed and now links up with his longtime friend and colleague, Dumas.
"The main thing I know about CORE is they are the GT factory team for Porsche and to be honest that is about it. I spoke a little but with Romain and he explained to me about how professional the team is. It wasn't a surprise though, because when you are a factory team for Porsche it means a lot already. I knew that the team was first class," he said.
"I've been doing some testing back in Europe and I was racing in Bahrain in WEC in the ORECA. It's definitely good training for me because I will not race any car from now to Daytona, so I'm quite sharp in the LMP2 ORECA, which for me also makes a lot of sense to be fully fit for Daytona."