As Williams Martini Racing holds the keys to the final vacancy on the Formula 1 grid for 2018 – a rare position for the team to be in given it's usually a low midfield to tail-end squad in this spot – the ultimate question is whether Robert Kubica will make his F1 race return after what would be a seven-year hiatus.
And after last week's Abu Dhabi test, which featured Pirelli tire testing as part of the equation, it appears doubts are creeping in about the soon-to-be-33-year-old Pole's ultimate pace (Kubica turns 33 on Thursday).
Getting the test evaluation out of the way first, Kubica's best lap according to Pirelli was a 1:39.485 on Wednesday afternoon, which was set on new hypersoft tires – Pirelli's newest compound set to be introduced next season. And looking solely at the times, that's ahead of Lance Stroll's 1:39.580 (day one, hypersoft) and Sergey Sirotkin's 1:39.947 (day two, soft). All were shy of Felipe Massa's qualifying time set on the same weekend.
However this is where the old Mark Twain line of there being "lies, damned lies and statistics" takes root for the lap times are, in this case, not the ultimate deciding factors. Temperatures, fuel levels, tire choices and engine power are.
Two leading Formula 1 journalists, Mark Hughes and Maurice Hamilton (must be something to the initials MH), have both penned recent pieces illustrating the doubts about whether Kubica's pace is actually there or not, and how Williams' tepid endorsement at best or lack of any endorsement at worst is complicating matters.
For Motor Sport Magazine, Hughes detailed the runs but came to this conclusion that Kubica's pace had not ultimately been there, and perhaps was lacking that fraction that needed to be there.
"It does look as if, for whatever reason, Kubica struggled to find the best way to use the tire over one lap but that over a race run he was competitive. This would tally with suggestions in the paddock that in the Hungaroring test with the '14 car, Paul di Resta went faster than Kubica on the low-fuel runs. Is Kubica's one-lap struggle just missing mileage? Is there something about the tire he just cannot adapt to? Is it just a trait of the hyper soft around a track that was too demanding for it? We can see what Paddy Lowe means when he says it's complicated."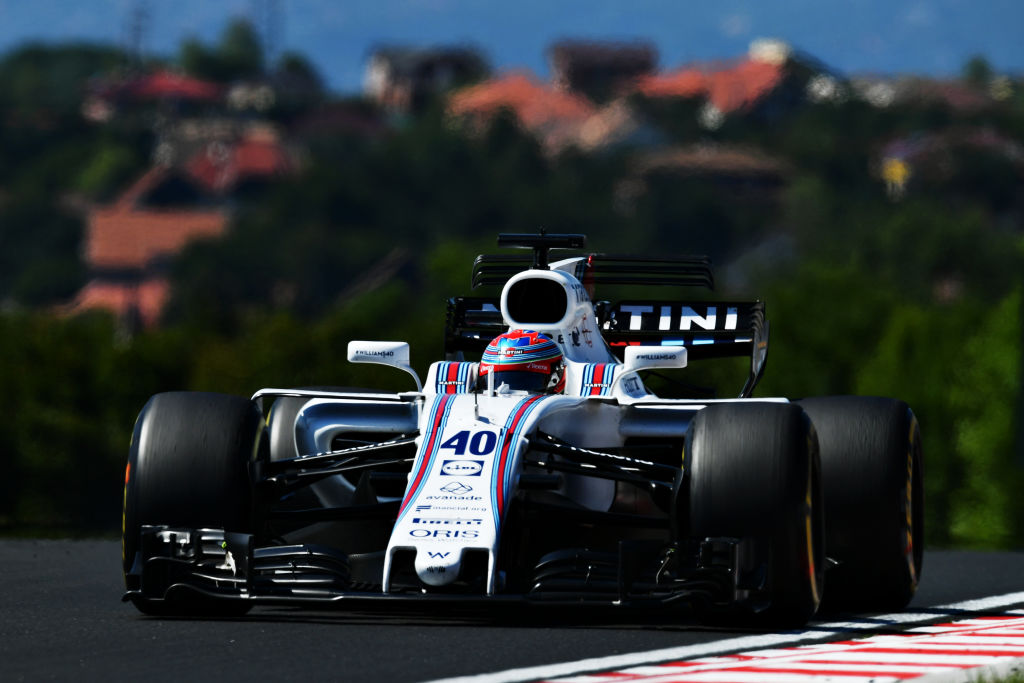 As Hughes broke the news earlier this summer Kubica was set to have a test compared with di Resta at Hungary in a 2014 Williams, this makes this statement – among other in that article – rather telling. Di Resta of course earned plaudits in the paddock for his stand-in role for Massa at the Hungarian race this year at the eleventh hour, despite not having been in a modern F1 car in years.
For TheInsideLine.com, Hamilton summarizes the lack of oomph from Williams as disconcerting because while this would be an excellent story to trumpet from media, marketing and PR standpoints, no one within the team seems keen on doing so.
"Only Williams know the true answer to a trial complicated by track conditions, tire compounds and the time of day. You could add engine modes and fuel loads to the equation but they are likely to be as consistent as possible in the bid to make meaningful comparisons with Lance Stroll and Sergey Sirotkin.

"Nonetheless if Kubica had produced the goods, you would think at least one person within Williams would find it difficult to resist showing some sort of positive reaction, even if only a smile and a knowing wink. But there's been none of that."
Another veteran F1 journalist, James Allen (deputized for NBCSN in pit lane at the 2016 Singapore Grand Prix), writes in his blog the challenges Williams would need to do to accommodate Kubica, given his arm limitations after his life-altering rally accident in 2011 that's led to this remarkable almost comeback in the first place.
"There are a few small accommodations afforded to Kubica in order to get him comfortable with the current generation of F1 cars. His steering wheel, for example, has both up and downshift capabilities on one side to allow Kubica to change gear with his stronger hand. The cockpit headrest is also a little different to give him more space to turn the wheel.

"From the outside looking in, it's difficult to ascertain where Kubica stacked up in the Abu Dhabi test alongside Sirotkin and regular driver Lance Stroll, as runs were prescribed by Pirelli and – perhaps wisely – Williams has also given nothing away."
The question mark appears to be between Kubica and Sirotkin for the second seat, the Russian driver known to also have available backing for him. It seems as though Pascal Wehrlein and Daniil Kvyat, either of whom have considerable experience and would probably be more of an asset to Williams given their known points-scoring abilities, appear to be out of frame.
Modern realities of the sport dictate that a driver entering F1 has to have that nearly full package of pace, consistency, marketability and media savvy, and crucially, budget. If you have all four elements you're usually good to go – if you have three of the four, it becomes a little harder.
Kubica would win the "better story" battle over Sirotkin in a heartbeat, given all that's happened for him to even be in the position in the first place.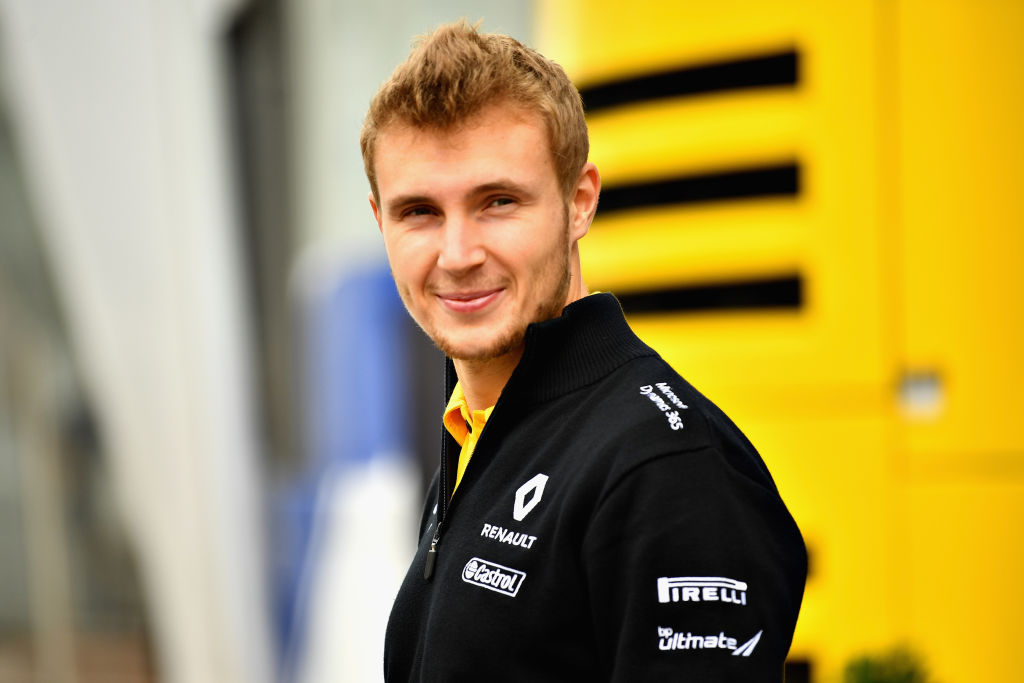 However Sirotkin is an interesting prospect at this stage in his career. At 22, he's not too old for a rookie although he'd be three years Stroll's senior next season. He has a pretty good if not distinguished junior open-wheel career, with back-to-back third place finishes in GP2 in 2015 and 2016 with three race victories. He was respectable in Formula Renault 3.5 as well.
Sirotkin holds an interesting stat in the F1 record books too, in that he's participated in three seasons of F1 without having ever made a race start. He's had a total of seven outings in free practice with Sauber (one in 2014) and Renault (six total in 2016 and 2017). There have been a bevy of Friday-only drivers in recent years but none has appeared as frequently on Grand Prix weekends as he has over the last few years.
Stroll did a perfectly adequate job as a rookie this year and got better during the year, and has enough upside to improve into a top-line Grand Prix driver down the road, but a Stroll and Sirotkin lineup doesn't inspire much confidence from a points-scoring standpoint. On paper, it's similar to say Renault's 2016 lineup of Kevin Magnussen and Jolyon Palmer or Caterham's 2013 lineup of Giedo van der Garde and Charles Pic. You know they're on the grid, and they've had OK to sterling junior careers, but they don't seem set for a monster F1 campaign because neither is particularly experienced in F1 and/or the car's not up to snuff.
Given the 2019 driver market could be significantly fluid with the number of drivers out of contract, Williams has little to lose with more to gain by running the gamble on Kubica given he's still significantly regarded in the paddock. Lewis Hamilton told NBCSN's Will Buxton at Abu Dhabi about Kubica: "Without even being here, he is in the top five of best drivers here. To not be in the sport but be better than three-quarters of the grid is pretty awesome. I hope he's able to come back here and show that."
The sound of silence, however, is deafening.