Given the amount of eventual talent that's gone onto Formula 1 and IndyCar after racing for Carlin in junior series, there was always a good chance that Carlin would bring on two of its alumni for its Verizon IndyCar Series program when it got announced.
And with Chip Ganassi Racing downsizing from four cars to two cars for 2018, and with Max Chilton and Charlie Kimball both maintaining their relationships with their long-term partners of Arthur J. Gallagher and Novo Nordisk, it made a lot of sense these two would fit within that framework at Carlin.
Each driver hopes the return home to Carlin will bring him a degree of success they enjoyed when racing for the team in the past.
In Chilton's case, that means a return to winning races. He won with the team in Formula 3 and Formula 2 (formerly GP2) before graduating to Formula 1 with Marussia, and then won from pole with Carlin's Indy Lights team in 2015 at the Iowa oval, a race that put him on the map for IndyCar teams. It was only his second oval race start, following a mechanical DNS in Indianapolis and a first actual start at the Milwaukee Mile.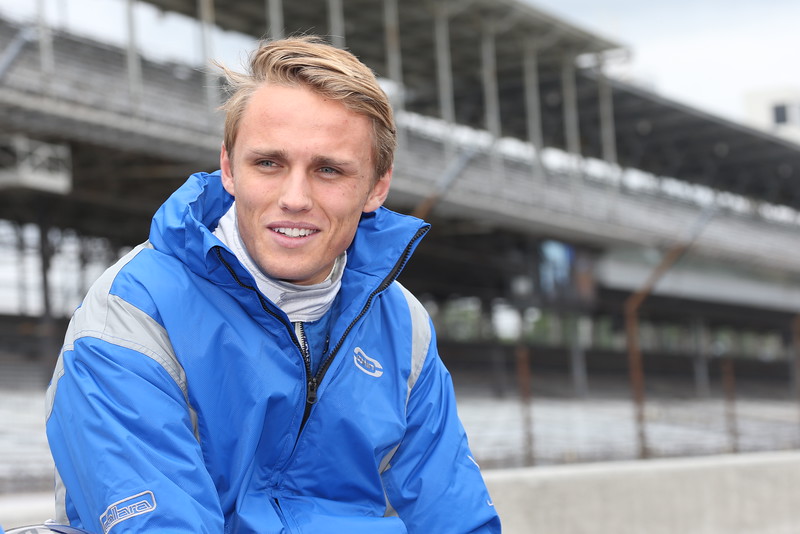 "My whole career, the best years of my career have always been Carlin," Chilton said Wednesday during a teleconference with reporters. "I've never not won for them in British F3, GP2, and Indy Lights, so I'm hopeful that we can get a victory in 2018 season. That would be remarkably good. But actually, we can keep that consecutive wins going."
Since he's seen Carlin in a variety of championships, Chilton said the preparation and excellent team dynamic has kept them at the top of the heap regardless of the series.
"I'll say it comes from the top, and Trevor is really at the top. He's a super consistent sort of, let's say, manager of people. He gets the right people involved," Chilton explained.
"But, most importantly, people aren't afraid of him. I've been at teams where people are sort of like the boss walks in and they treat him like headmaster and you can see them sort of squirm up and they don't want to talk to him. That's not the way a team should run.
"A team owner, team manager, should be speaking to every single person on the team regardless of what level of job they're at to see that everything is going well there and bringing everyone together.
"And he won't run the IndyCar program any different than a British Formula 4 program. It's about managing people, getting everyone so that they're working efficiently and giving the drivers the best tools to do the job.
"And I've never seen it not that way. Every team I've driven for here in the different categories, we're always given a good well-prepared car, probably the best prepared cars I've ever had. That's part of it. The cars we touch are very reliable, and it's always a pleasure to drive for Trevor."
In Kimball's case, it's a chance to come home after more than a dozen years since – coming second in British Formula 3 in 2005. He lost out to a then-unheralded Portuguese driver named Alvaro Parente, who ultimately has gone onto a successful and title-winning sports car career.
"Racing for Carlin has always felt like family," Kimball said. "In fact, my sister met her husband, my brother-in-law when he was working for Carlin while I was racing for Trevor. So there are more than just that familial feel with racing for the team. It runs deeper than that.
"Especially this week, you understand the importance of family and this announcement (Kimball's family is fighting the wildfires in California), to be able to rejoin Carlin, I've always felt a part of Carlin since I first raced for them in 2005 and finished second in the championships to Alvaro Parente. It was a great season.
"Then in 2007, going through that transition of getting diagnosed with type 1 diabetes, and starting to build a relationship with Novo Nordisk, because you mentioned, a global health care company that makes the insulins and delivery devices that I use every day to manage my diabetes, Trevor and his team were there with me through that transition."
Chilton and Kimball have each enjoyed bits of success in their IndyCar careers but never fully grew at Ganassi into having the team building around them. That wasn't their fault, per se, but with a clear focus on Scott Dixon as the team's number one driver and these two plus Tony Kanaan often falling into a supporting role, they weren't necessarily able to fulfill their maximum potential.
Chilton's two-year stat line is 33 starts, eight top-10 finishes, 66 laps led, and an impressive fourth-place finish at the 2017 101st Running of the Indianapolis 500 (led a race-high 50 laps there), with an improvement from 19th to 11th in points from year one to year two in the championship. For Kimball, those totals over seven years are 117 starts, one win, one pole, 13 top-five finishes, and 162 laps led. His best finish in points is ninth on two occasions (2013, 2016).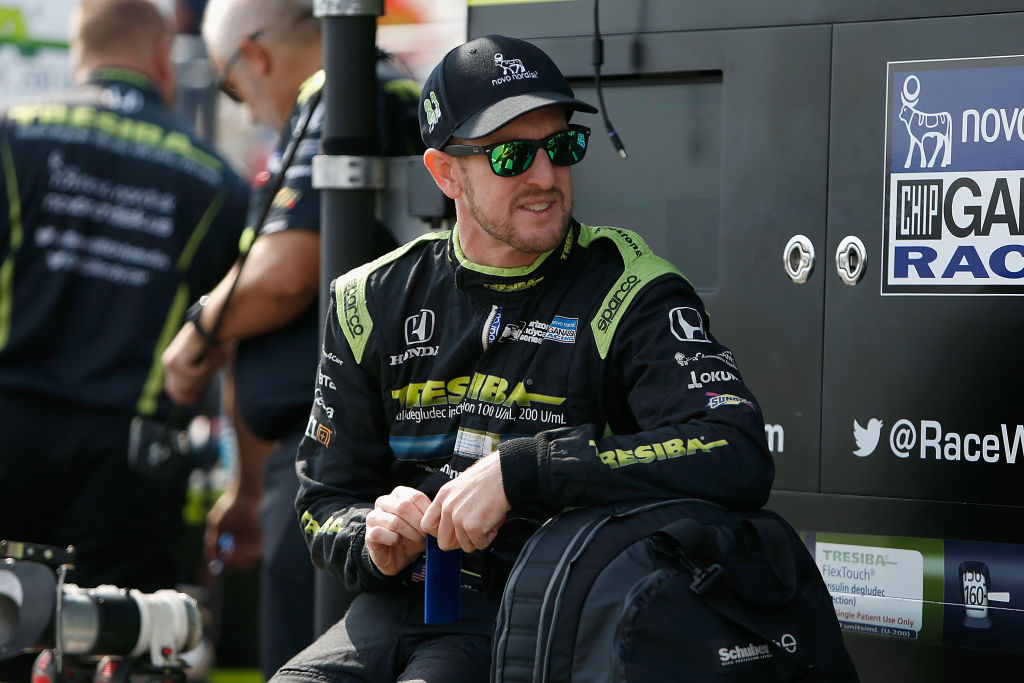 Having the uniform chemistry from working together at Ganassi the last two years should help this transition, Kimball said.
"The biggest advantage is that Max and I having worked together for two years in an existing IndyCar team, one that has a lot of experience, we've been able to help each other — I've learned a lot from Max about different approaches and concepts and I hope he's been able to learn from some of my experience in IndyCar," Kimball said.
"And having that dialogue, that relationship, that communication, that foundation already built means that when we get to the racetrack for the first time, we're not learning each other as people or as drivers, we're just getting to work on getting up to speed."
Chilton added, "The important thing is we've got a very short period of time between when we first drive the car and the first race. And so there's no learning phases.
"I know Charlie and I, for the last few years, we shared the same room in the Ganassi bus. So we know each other as friends but we also know how we sort of like to engineer the cars and drive. He's raced with the team before. I've raced with the team before. And actually some of the mechanics who mechanic my car in 2009 would be on my car in IndyCar.
"So there's so much less learning for a new team than usually. So that's going to speed up the process. And I'm really looking forward to getting on with it and hopefully getting some success soon."
Carlin summarized the pairing more succinctly: "For a team to have two experienced guys like Max and Charlie, our first day testing will be a massive bonus to the team, because we know we can rely on the drivers to do the job. So we can just focus on the job we've got to do.
"So both those drivers are a massive asset to our team. And they're going to be a big part of pushing the team forward very, very quickly. So we're very fortunate to have both those guys."
The pair of drivers will test their Chevrolet-powered cars starting in January after the testing blackout. Carlin will remain based in Delray Beach, Fla., with a satellite operation to be opened in Indianapolis at a later date. Further team announcements will also be made later.