We may be almost three months away from the beginning of the new Formula 1 season in Australia, but a couple of the series' stars will be in action much earlier when they kick-start a busy year of sports car duties.
The Rolex 24 at Daytona will mark the opening event for the sports car calendar next year, taking place at Daytona International Speedway on January 27-28, and will welcome F1 racers Fernando Alonso and Lance Stroll to the grid.
Two-time F1 world champion Alonso will be making his sports car racing debut at Daytona with United Autosports, racing in the Prototype class as part of a star-studded line-up for the Anglo-American team.
The deal for Alonso to race for United came about via McLaren executive director Zak Brown, who is also a co-owner of the sports car team and was instrumental in Alonso's appearance at the Indianapolis 500 earlier this year.
While nothing official has been signed beyond Daytona, Alonso's entry is very much about preparing to enter the 24 Hours of Le Mans later this year with Toyota.
Much as Alonso's debut at the Indy 500 was about pursuing his dream to win the 'triple crown of motorsport', an accolade only held once in racing history, Le Mans is the next step in that push.
Alonso's '500 display was remarkable, qualifying fifth and leading a decent chunk of the race despite having never driven the car prior to an orientation test at the start of May, but his chance of winning Le Mans is even greater. In fact, you could say it's 50/50.
Following Porsche's exit from the FIA World Endurance Championship's LMP1 class, Toyota will be the sole manufacturer racing in the top category at Le Mans next year. While a number of privateers will be stepping up to LMP1, they're unlikely to pose much of a challenge to the might of Toyota.
Toyota is likely to enter two cars to Le Mans in 2018 – its full-season WEC entries – and a seat is there for Alonso following a successful first test in Bahrain in November. All parties remained tight-lipped about the test due to contract complications, but the noises coming out of the team were very positive indeed.
Toyota has been rumored to be considering a shake-up of its line-up, with multiple sources indicating to NBC Sports that at least one, if not two, of its existing drivers are set to be jettisoned. This opens up a seat for Alonso to take – for more than just Le Mans.
While WEC has looked precarious following Porsche's LMP1 exit, the resulting revamped 'super season' calendar has its perks. The fact there are just five events in 2018 means Alonso can theoretically do a wider WEC program without affecting his F1 commitments too badly.
With just one clash – between the United States Grand Prix and the WEC round at Fuji – Alonso can appear at Spa, Le Mans, Silverstone and Shanghai next year, giving him plenty of opportunities to spread his wings outside of F1 and hone his sports car skills, with Daytona marking the start of his new adventure.
Alonso will be racing with some familiar names at Daytona. McLaren junior Lando Norris and Williams F1 test driver Paul di Resta are also part of United Autosports' line-up, making it one of the teams to watch.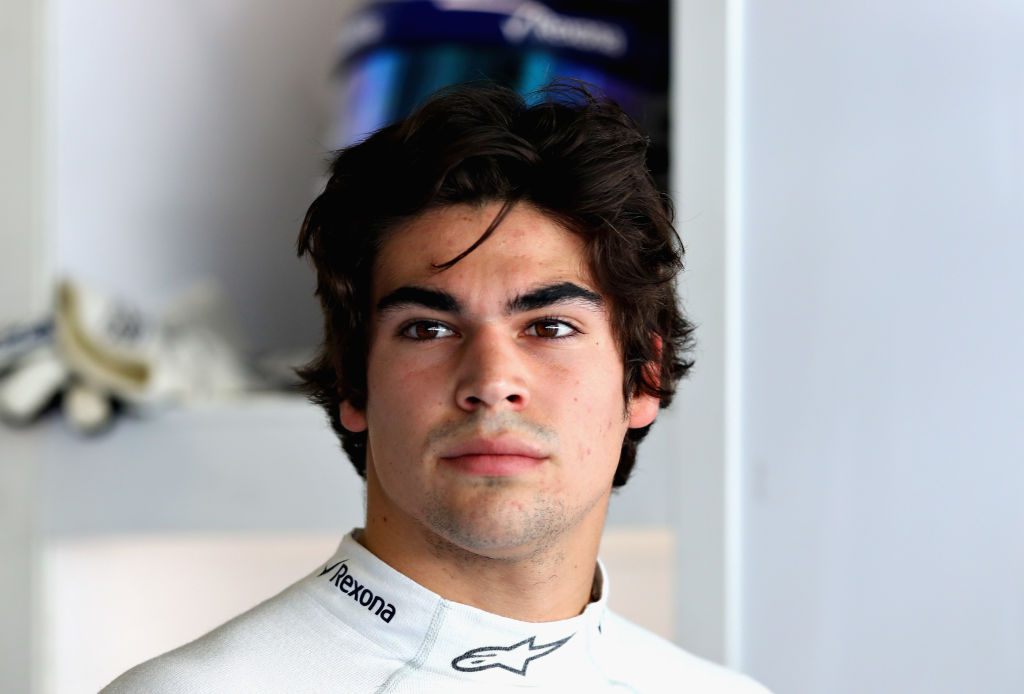 Besides Alonso, fellow F1 full-time Lance Stroll will also be appearing at Daytona in January, making his second start at the Rolex 24 following a debut run to P5 with Chip Ganassi Racing in 2016.
Stroll, 19, will be making his first sports car appearance since then at the race, linking up with Jackie Chan DCR Jota alongside Felix Rosenqvist, Robin Frijns and Daniel Juncadella. The quartet are all close friends and all respected, successful racers, making it another interesting story to follow for the race.
Stroll remained coy when grilled about the possibility of more sports car racing outings through 2018, with the lack of clash between Le Mans and an F1 weekend giving anyone interested a chance to venture to the Circuit de la Sarthe.
Who else could dip their toe into the sports car water next year? Kevin Magnussen has long made his wish to race at Le Mans clear, preferably with his father, Jan, who races for Corvette. With the Corvette line-up set for the season, though, it seems unlikely the Haas driver would make his bow.
Magnussen's teammate, Romain Grosjean, also has Le Mans on his hit list for the future, but has again stressed he only wants to do it if he can do it right. With Toyota holding the only realistic overall win hopes, unless he could find a seat there, an entry seems unlikely.
Nico Hulkenberg was the last active F1 driver to enter Le Mans, taking a famous overall victory with Porsche in its third car in 2015 that Alonso would look to replicate. Given Porsche has already fixed up its line-up in GTE-Pro, a return with the German marque looks off the table.
Nevertheless, as the season ticks on and Le Mans draws closer, we're likely to get a better picture of what active F1 racers may be tempted to give sports car racing's greatest event a crack.
But even if it's only Alonso flying the flag for F1, it will be a year that sees the series expand its horizons to other disciplines.
We may be long gone from the days of Mario Andretti criss-crossing the Atlantic to take part in two races on the same weekend, but there is nevertheless something refreshing about seeing F1's stars have a shot at different series.