Red Bull Global Rallycross will have new rubber going forward in the 2018 season.
Continental Tire the Americas on Tuesday announced a multi-year partnership with GRC starting with the upcoming racing season.
Continental Tire will be the exclusive tire provider for Supercars, GRC Lites and Polaris RZR this season. Electric vehicles will be added to the mix starting in 2019.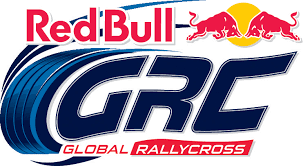 "Continental Tire is an industry leader in technical tire development," Red Bull GRC CEO Colin Dyne said in a media release. "Their experience in developing tires that work in both pavement and non-pavement situations, as well as their ability to develop race tires for a wide variety of vehicles, tracks and circumstances make them the ideal partner.
"As the official tire supplier for the Red Bull GRC series, they will bring a new level of excellence and high performance to the events."
This will be Continental Tire's first foray into Red Bull GRC competition. The season opener is set for May 19-20 in Louisville, Kentucky.
GRC, Supercar and GRC Lites cars will use one compound while a second compound/tire will be developed for the Polaris RZR side-by-side class.
"We're thrilled to add Global Rallycross to our motorsports portfolio," said John DeSalle, president of Continental Tire Motorsports. "We're looking forward to providing a tire that will give the fans the great racing they expect while also making it fun for the drivers.
"This series is action-packed and we can't wait to get on track!"
The 2018 GRC season will be composed of 12 events across eight events and will be televised on NBC.