Juncos Racing revealed today its livery for the eight races it plans to compete in for the 2018 IndyCar season.
The green, white and orange team colors grace the No. 32 Chevrolet Verizon IndyCar Series entry that will be shared throughout the season by IndyCar rookies Rene Binder and Kyle Kaiser.
If the color scheme for the No. 32 Chevy looks familiar, it's similar to Juncos Racing's entries in the Pro Mazda and Indy Lights series.

"We are happy to continue with the colors that represent our team," team owner Richard Juncos said in a media release. "The shade of green we use really stands out among the field. It is an eye catcher not only on our cars, but in our pit as well.
"Last year an aerial shot of the Indianapolis 500 showed how much we stood out with our green being highly visible on track and among the fans wearing our gear and our crew in the pits.
"These designs and colors will help us maintain that statement this year and I look forward to see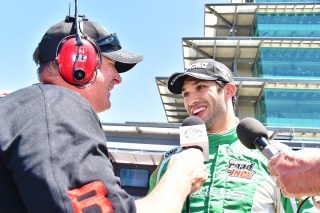 ing our car on track for the first time this year at Phoenix today."
The car will take to the track for rookie testing today at the one-mile tri-oval ISM Raceway (formerly Phoenix Raceway) in Avondale, Arizona, the first of a three-day IndyCar test there.
The primary sponsor for the No. 32 while Binder is behind the wheel will be Binderholz, a European company within the timber market.
Primary sponsorship when Kaiser drives the No. 32 has not been secured yet, according to a team media release.
The team has so far said it will compete in eight of the 17 races on the 2018 IndyCar schedule.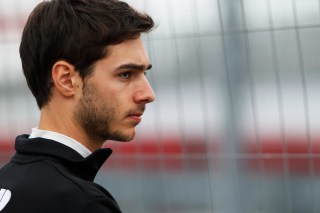 Binder will drive at the season-opening race at St. Petersburg on March 11, as well as Alabama, Toronto and mid-Ohio.
Kaiser will race at Phoenix, Long Beach, the Indianapolis Grand Prix and the 102nd running of the Indianapolis 500.