Below are some of the biggest headlines from the FIA Formula 1 World Championship during this past week.
Haas, Williams Reveal Their 2018 Cars
Haas F1 Team and Williams Martini Racing became the first teams to unveil their 2018 cars, Haas doing so on Wednesday and Williams doing so on Thursday.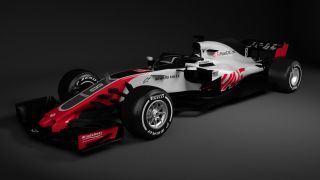 Team launches are scheduled to continue next week. Below are other confirmed launch dates, with Sahara Force India the only team not to confirm a date as of writing.
February 19 – Red Bull Racing
February 20 -Alfa Romeo Sauber, Renault Sport F1 Team
February 22 – Scuderia Ferrari, Mercedes AMG Petronas
February 23 – McLaren F1 Team
February 26 – Scuderia Toro Rosso
Alonso to Contest Full Slate of Formula 1, WEC Races in 2018
Although Fernando Alonso previously confirmed his plans to contest FIA World Endurance Championship events, including the 24 Hours of Le Mans, with TOYOTA GAZOO Racing, a conflict of dates between Formula 1's U.S. Grand Prix and the WEC's 6 Hours of Fuji saw both events originally scheduled for the same weekend, October 21, with the assumption being that Alonso would skip the Fuji WEC round to stick with his full-time Formula 1 duties with McLaren.
However, the WEC Fuji round has subsequently been moved up one week to October 14, meaning that Alonso will be able to contest all rounds of the WEC in 2018 alongside his full-season Formula 1 campaign.
However, the move now puts the 6 Hours of Fuji in conflict with the Petit Le Mans, the season finale of the IMSA WeatherTech SportsCar Championship.
Such drivers as Harry Tincknell, Mike Conway, Bruno Senna, Renger van der Zande, and Augusto Farfus rank among those who would affected by the conflict, as all were originally scheduled to contest both events.