Are you expecting a better than normal tax refund? Did you get a very nice bonus from your company due to the new tax cut?
Well, if you have a good chunk of change hanging around and potentially can be in Monaco on May 11, you can have a chance to bid on the 1993 McLaren-Ford MP4/8A that the late Ayrton Senna drove in — and won — that year's Monaco Grand Prix.
We're not just talking about any race winner. It's also the same car Senna won his sixth Monaco Grand Prix, and the chassis bears the number six, and is the first McLaren driven by Senna that's ever been sold or put up for auction.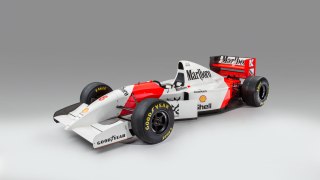 The famed Bonhams auction house is overseeing the sale of the car.
"Any Grand Prix-winning car is important, but to have the golden combination of both Senna and Monaco is a seriously rare privilege indeed," Bonhams global head of motorsport, Mark Osborne, told The Robb Report.
"Senna and Monaco are historically intertwined, and this car represents the culmination of his achievements at the Monegasque track. This is one of the most significant Grand Prix cars ever to appear at auction, and is certainly the most significant Grand Prix car to be offered since the Fangio Mercedes-Benz W196R, which sold for a world record at auction."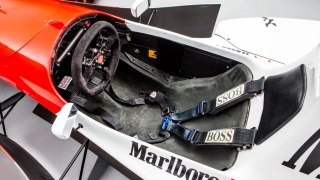 How much might you need? You might want to get a couple of friends to throw in a few bucks as well.
"We expect the car to achieve a considerable seven-figure sum," Osborne said.
The London newspaper "The Telegraph" predicts the car will sell in the $6.1 million range."
"This car will set the world record for a Senna car at auction," Osborne said. "We are as certain as you can be in the auction world."
While you won't be able to take the car for a test drive before the auction, it'll be ready to roar once you pay the price.
"In theory, the buyer could be racing immediately upon receipt of the cleared funds after the auction," Osborne said. "All systems are primed and ready."