With team owner Vijay Mallya facing major legal problems in his native India, the sale of the Force India Formula One team may be getting closer.
According to several media reports, British energy drink firm Rich Energy is reportedly leading a consortium to purchase the team for 200 million British pounds (approximately $278 million U.S.).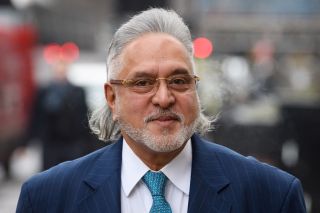 Mallya has been accused of money laundering in India and has been fighting efforts to extradite him to face charges in his native land.
Force India is one of the leading organizations in F1 and finished fourth in last season's Constructors' Championship. With drivers Sergio Perez (Mexico) and Esteban Ocon (France), 2018 is looking like it could be one of Force India's most promising years.
According to The Sun newspaper in the United Kingdom, Rich Energy is a fast-growing company that already has tie-ins with the Monaco Grand Prix, Pirelli Tires, Hilton Hotels and England's West Ham Ladies football team.
The reports of a sale also come amidst speculation about a possible name change as well, with Force F1 Team rumored to be the name under which the team may compete going forward.