Sebastien Bourdais had his emotions on display after winning last year's Firestone Grand Prix of St. Petersburg, even getting choked up during his Victory Lane interview. But, when you think of the surrounding circumstances around that victory – Bourdais is a resident of St. Petersburg and came from 21st and last on the grid to win – his emotional reaction becomes much more understandable.
"I live in St. Petersburg and am very proud to be a resident," Bourdais explained. "Downtown is booming and our neighborhood is a great environment to raise a family. St. Pete is my home race and it is an honor to represent the city during race weekend."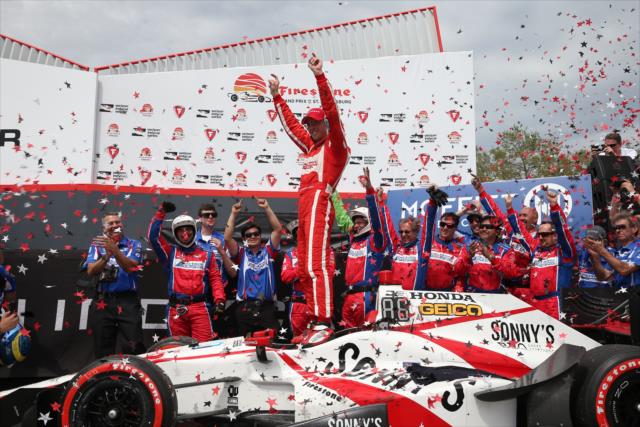 Further, the streets of St. Petersburg have been an important part of his career. Bourdais made his U.S. debut at St. Pete in 2003, where he also grabbed the pole, but a victory there had always alluded him.
"My first IndyCar race was here in 2003 and I took the pole, but until last year I really didn't have a lot of success," Bourdais detailed. "It took 15 years, and now I am the defending champion and that feels good. I don't feel any additional pressure to do well, but it's nice to be able to sleep in my own bed and have friends and family at the track."
Bourdais and Coyne are also keen to make up for a 2017 Verizon IndyCar Series season that got away from them. Bourdais led the championship after three races in 2017, with finishes of first, second, and eighth in those three races. But, after getting caught up in a Lap 1 crash at ISM Raceway and suffering a Lap 3 engine failure at the INDYCAR Grand Prix at Indianapolis Motor Speedway, he dropped to seventh in the standings.
However, those struggles paled in comparison to what happened next. Bourdais' horrific crash during Indianapolis 500 qualifying resulted in several fractures to his hip and pelvis, sidelining him for the next three months. Although he returned for the final three races of the season, 2017 was a year of what might have been for Bourdais and Coyne.
However, Bourdais enters 2018 reinvigorated as part of a bolstered Coyne operation that sees former KVSH Racing partners Jimmy Vasser and James "Sully" Sullivan join the venture, with new sponsor SealMaster adorning Bourdais No. 18 Honda.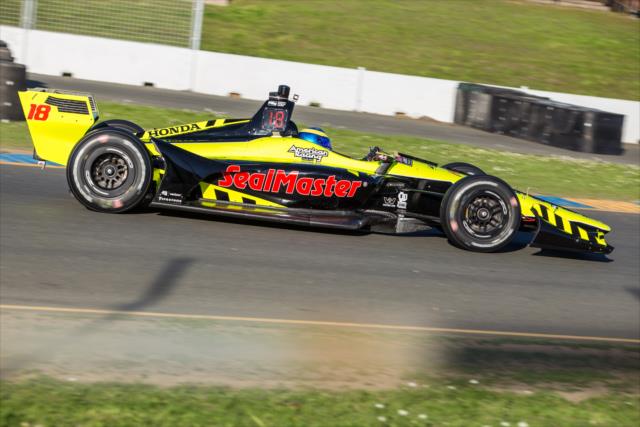 "This is a small team, but we have proven we can take poles and win races. However, I think we are now putting together what hopefully is a consistent program that can compete at the highest level and contend for a championship," Bourdais said of their prospects ahead of the 2018 season.
Bourdais and Coyne will look to build on their successes from 2017 and become championship contenders throughout the 2018 season.