The 2017 Verizon IndyCar Series saw only one rookie as a full-time entrant – Ed Jones, with Dale Coyne Racing (note: rookie Esteban Gutierrez also competed in several events in 2017, but as a substitute driver for Sebastien Bourdais).
In 2018, the rookie tally balloons to three full-time competitors – Zach Veach, Robert Wickens, and Matheus Leist – with another six running in a part-time capacity – Jack Harvey,  Jordan King, Pietro Fittipaldi, Zachary Claman DeMelo, Rene Binder, and Kyle Kaiser.
All told, it is one of the most packed rookie classes in recent memory, and features several drivers with an array of accomplishments across a host of series from around the world.
Robert Wickens might be the most decorated of the rookie crop, given his success in DTM and several European junior series. That could make Wickens an early favorite for Rookie of the Year, but the remaining rookies, though less polished, should not be overlooked.
Both of the remaining full-time rookies – Veach and Leist – are graduates of the Mazda Road to Indy Presented by Cooper Tires and are proven race winners, both having won in the Indy Lights Presented by Cooper Tires championship.
For Veach, his 2018 effort comes after several years of trying to break into the IndyCar ranks. An Indy Lights championship contender in 2014, Veach could not find an IndyCar seat for 2015, ultimately returning to Indy Lights in 2016, where he won three races on his way to fourth in the championship. He parlayed that into a pair of IndyCar races in 2017 – subbing for then Ed Carpenter Racing driver JR Hildebrand at Barber Motorsports Park before joining A.J. Foyt Racing for an Indianapolis 500 effort – and then caught his big break near the end of the season, when he and Andretti Autosport confirmed a full-season effort with backing from Group One Thousand One.
Sunday's season-opening Firestone Grand Prix of St. Petersburg is the culmination of years of work for Veach to simply get a chance in IndyCar, and he is excited to continue his career in Andretti's No. 26 Honda.
"The last preseason test is behind us now and I couldn't be more excited for St.Pete," Veach detailed. "We've made big strides in the Group One Thousand One car over the last couple months, and I feel ready to show what we can do on the streets and start our 2018 campaign. I can't thank everyone at Group One Thousand One, Andretti and my crew enough for the effort they put in over the winter, all in preparation for this weekend."
Leist, too, brings with him much success from his Indy Lights exploits, having won three times in 2017 on his way to fourth in the standings. He also has a championship pedigree already, having won the BRDC British F3 Championship in 2016.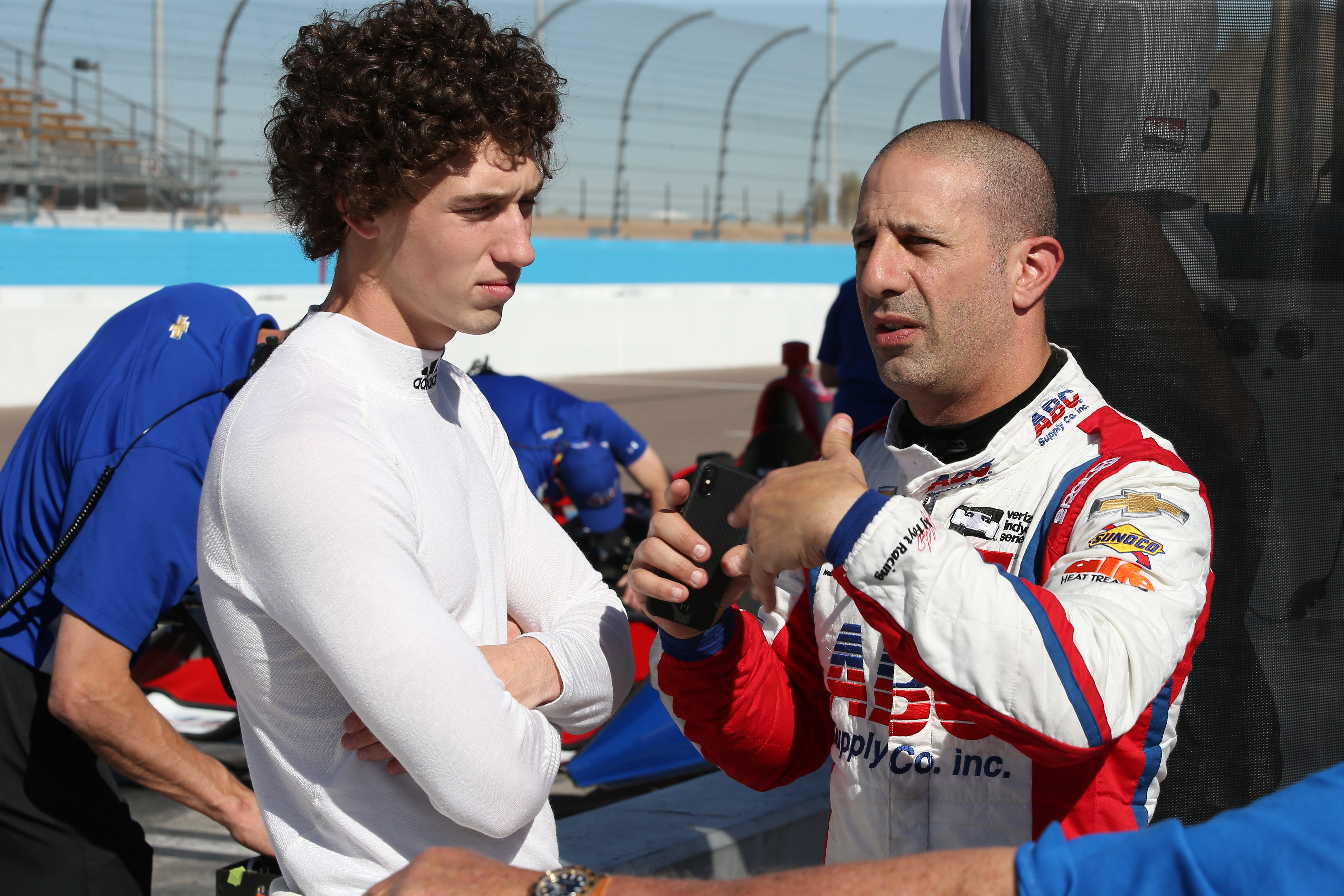 At 19, he is the youngest of the full-season rookies. But having joined A.J. Foyt Racing alongside IndyCar stalwart Tony Kanaan, Leist will be surrounded by veterans from whom he can learn.
"Pretty excited for my first race in INDYCAR," said Leist, who will pilot the No. 4 ABC Supply Chevrolet. "St Pete is a track I really like. It gives me a lot of adrenaline. I'm really looking forward to the challenge.
"We did some good preseason testing, so I'm pretty confident for the season. I think the whole team is in good shape for the challenge. Hopefully, we'll do well!"
Beyond the three full-time drivers, four other part-time rookies – Zachary Claman DeMelo, Jack Harvey, Jordan King, and Rene Binder – will grace the streets of St. Petersburg.
Of that group, Claman DeMelo is the driver with the most recent experience at the St. Petersburg street circuit, having raced there in Indy Lights in both 2016 and 2017, with a best finish of seventh in Race 2 last year. He also contested the 2017 IndyCar season-ending GoPro Grand Prix of Sonoma, joining Rahal Letterman Lanigan Racing that weekend.
Claman DeMelo will contest ten events for Dale Coyne Racing in the No. 19 Paysafe Honda. Like Leist, Claman DeMelo is only 19, but will also have a veteran presence alongside him in teammate Sebastien Bourdais, in addition to Michael Cannon serving as Claman DeMelo's engineer.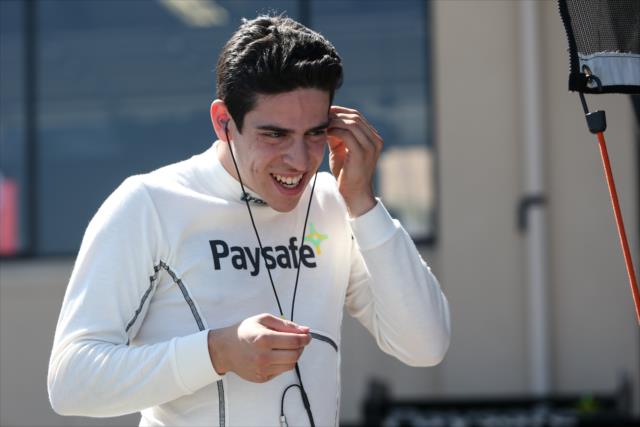 "I'm eager to show the world stage what I can do beginning with the season-opening race in St Petersburg," Claman DeMelo revealed. "I've made great progress in the gym and in offseason testing, and I look forward to showing that progress on the track."
Jack Harvey, like the aforementioned Veach, has endured a long road to IndyCar. A standout in Indy Lights in both 2014 and 2015, he was sidelined for 2016 after being unable to find a full-time seat.
Things got better in 2017 when he joined forces with Michael Shank, whose IMSA WeatherTech SportsCar Championship program has competed at a high level for years. Harvey and Shank, in a joint effort with Andretti Autosport, contested last year's Indianapolis 500 together, and Harvey later joined Schmidt Peterson Motorsports for the final two races of the year.
The 2018 season sees Shank increase his IndyCar program to six events, with he and Harvey partnering with SPM in another joint venture to field the No. 50 AutoNation Sirius XM Honda.
For Harvey, the task of helping to launch a new entrant seems daunting on paper, but he is confident that he and Shank will find success together.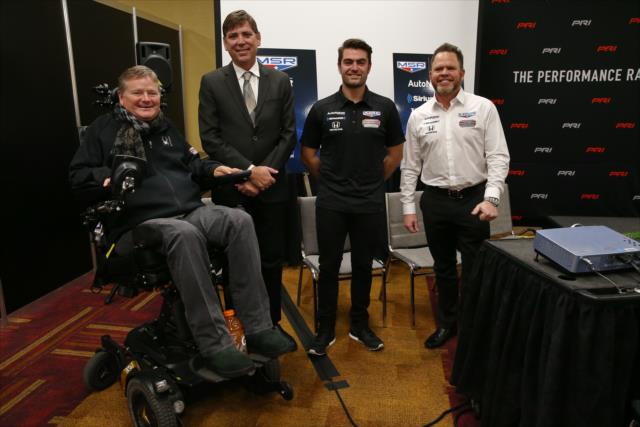 "We are a new team. It's the first race. We know our expectations and will do our best to deliver. I have all the confidence in the world in both Michael Shank Racing and Schmidt Peterson Motorsports, and I am ready more than ever to kick off the season with a strong debut outing," Harvey asserted.
While Claman DeMelo and Harvey are known quantities in the American racing scene, Jordan King and Rene Binder represent unknowns.
King joins Ed Carpenter Racing as the road and street course driver for 2018. And St. Pete will be his first ever IndyCar race as he moves over from the FIA Formula 2 championship.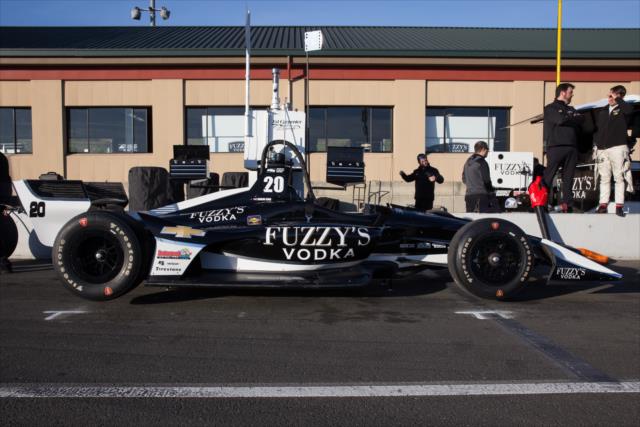 For King, this weekend is about starting things off on the right foot with ECR.
"There has been so much build-up and anticipation, I'm interested in seeing the whole picture come together," said King. "The team has done some really good work over the winter. I'm feeling positive going into the weekend but with an open mind on my expectations. Hopefully, we can have a good weekend and take a decent result in my first race in the Fuzzy's Vodka Chevy."
Rene Binder, too, makes his IndyCar debut in St. Pete. Though his is perhaps the most difficult test in that he'll be doing so with a brand new team: Juncos Racing, in their No. 32 Chevrolet.
Juncos debuted at the Indianapolis 500 last year with Spencer Pigot and Sebastian Saavedra and will contest eight races in 2018 – four with Binder and four with 2017 Indy Lights champion Kyle Kaiser.
Binder, like King, hopes to start his IndyCar venture off on the right foot and looks forward to beginning his career on a street circuit, which he admits to having an affinity for.
"I have always loved to race on street circuits, like the ones in Monte Carlo or Singapore, so it won't surprise you that I look forward to the Firestone Grand Prix of St. Petersburg," said Binger. I have to admit that one single day of preseason testing in Sebring was definitely not enough, but on the other hand, there is extreme commitment and much positive energy in our team. Juncos Racing has given me full support right from the beginning, so we can only hope that there are some fans out there to support our rookie team."
The remaining two part-time rookies Pietro Fittipaldi and Kyle Kaiser, will make their season debuts at the Phoenix Grand Prix at ISM Raceway.
First practice for the Firestone Grand Prix of St. Petersburg begins at 11:20 a.m. ET on Friday.