In a surprising twist of fate, none of the three drivers from the powerhouse Team Penske were factors during the Firestone Grand Prix of St. Petersburg, with all three suffering various problems that prevented them from being contenders during the race.
The trouble started early when Will Power, who started second alongside polesitter Robert Wickens, spun in Turn 3 after battling with Wickens for the early lead on the opening lap. Power's No. 12 Verizon Chevrolet gently backed into the wall, doing damage to the rear wing and eventually forcing a pit stop for repairs.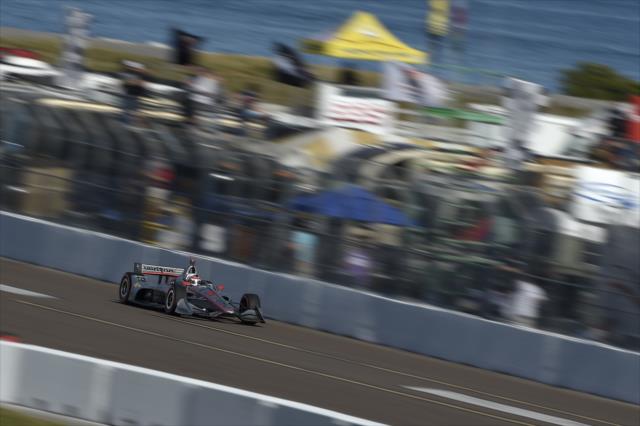 Power eventually rebounded to finish 10th, but his was a day of "what might have been."
"I was on the back foot from the very beginning," Power detailed afterward. "(Robert) Wickens and I touched in Turn 1 and I spun around. There wasn't a lot of room. That set us back and we fought the rest of the day."
Still, Power's spirits are high and he thinks Sunday's race was merely a small hiccup.
"Not a perfect day, but we have a good Verizon Chevrolet team, and we will come back ready to race at (ISM Raceway)," he finished.
Defending Verizon IndyCar Series champion Josef Newgarden also saw his fair share of challenges, which started during Saturday qualifying when he failed to advance out of Round 1.
Starting 13th, Newgarden had his eyes set on moving forward, but his plans got disrupted following a Lap 39 restart when he suffered a cut tire. While a caution for Jack Harvey, who crashed on the run up to Turn 13 after also suffering a cut tire, prevented Newgarden's issue from being compounded, it still put yet another obstacle in front of him and the No. 1 Hitachi Chevrolet team, as they had to go off strategy in hopes of regaining track position.
He eventually recovered to finish seventh, but he felt the car had much more in it if circumstances played out differently.
"We had a great Chevy package – it's just sad we couldn't take better advantage of it," he lamented. "I felt we had really good power today from Chevrolet. The Hitachi car, overall, was pretty strong. We were just fighting all day to catch back up and we were on the wrong end on the fuel mileage and getting run into and cutting the tire didn't help us. But I think if a couple of things would've gone differently, I really think a podium finish was in the cards for today."
Meanwhile, as Newgarden and Power were able to finish in the top 10 after their issues, Simon Pagenaud languished in 13th. Starting 11th, Pagenaud simply didn't catch the breaks he needed to use pit strategy to move forward, with an air gun issue during his first pit stop on lap 23 only making matters worse.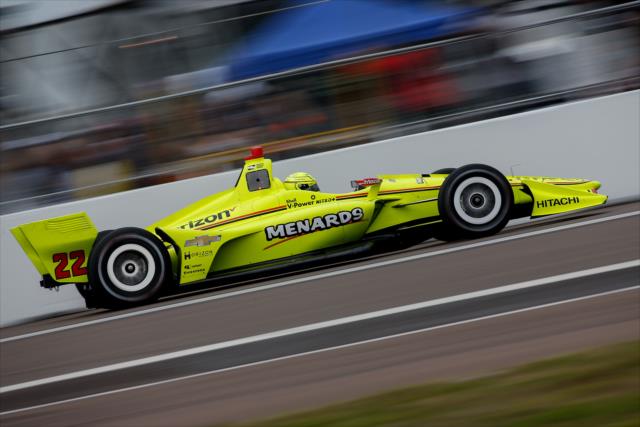 For Pagenaud, Sunday's was a race to forget.
"It was a hard-fought day. We had a tire gun problem on the first stop and I feel bad for the Menards crew. That's a tough thing to happen and they did such a good job on the next two stops. Unfortunately, that put us back in the pack and we just couldn't make up ground from there," Pagenaud explained.
Team Penske will look to regroup ahead of next month's Phoenix Grand Prix at ISM Raceway (April 7 on NBCSN).