NBC Sports Group and INDYCAR officials this morning announced a new partnership beginning in 2019 that will take the sport in an exciting new direction.
The new all-encompassing agreement includes TV and digital rights to all INDYCAR races — including the legendary Indianapolis 500. NBCSN has been INDYCAR's cable partner since 2009, but this new agreement is all-encompassing and includes broadcast, cable, digital, streaming, and direct-to-consumer rights for all INDYCAR races, qualifying, practices and more.
All races will be carried live, with eight races — including the Indy 500 — on NBC, while the remaining races will be televised on NBCSN.
MORE: Optimism abounds with new INDYCAR media partnership
Here is the official news release announcing the new partnership:
NBC SPORTS GROUP AND INDYCAR PARTNER ON COMPREHENSIVE, MULTI-YEAR MEDIA RIGHTS AGREEMENT
New Agreement Includes Rights to All Races, Qualifying, and Practices
Indianapolis 500 Moves to NBC in 2019
Indy 500 and Seven Additional Races on NBC Annually; Remaining Races on NBCSN; All Races Live Streamed on NBCSports.com and the NBC Sports app
NBC Sports Gold Direct-to-Consumer Package Includes Qualifying, Practices, Indy Lights, and Full-Event Replays
STAMFORD, Conn. – March 21, 2018 – NBC Sports Group and INDYCAR announced a new, multi-year media rights agreement today in which NBC Sports has acquired the rights to present all INDYCAR races, qualifying, practices, and Indy Lights races across its platforms beginning in 2019. Financial terms were not disclosed.
The Indianapolis 500 and seven additional Verizon IndyCar Series races will be broadcast annually on NBC, with all remaining races televised on NBCSN. All races will be live streamed to authenticated subscribers on NBCSports.com and the NBC Sports app. Details of NBC Sports' 2019 INDYCAR schedule will be announced at a later date.
NBC Sports Gold – NBC Sports Group's direct-to-consumer product – will offer a package to INDYCAR fans that features all qualifying and practices not televised live, all Indy Lights races, and full-event replays. Additional details, including the cost of the Gold offering, will be announced at a later date.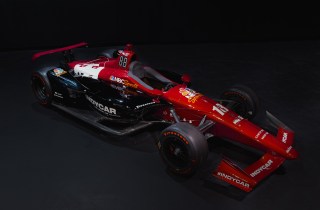 "We're excited to have NBC Sports serve as the exclusive home of INDYCAR, which represents the most competitive open-wheel racing in the world," said Jon Miller, President, Programming, NBC Sports and NBCSN. "We're honored to bring the Indianapolis 500, one of the most prestigious events in all of sports, to NBC, further enhancing NBC Sports' Championship Season. We've seen consistent growth for INDYCAR on NBCSN in the past decade, and we hope to continue that growth throughout the series by leveraging the television, digital, production and marketing assets that make NBC Sports a powerful media partner."
"This arrangement brings all of INDYCAR to one home, increases our exposure and includes our first direct-to-consumer offer for our fans," said Mark Miles, CEO of Hulman & Company, which owns INDYCAR and Indianapolis Motor Speedway. "We couldn't be happier to have start-to-finish coverage of INDYCAR's season with the NBC Sports Group."
The 103rd Running of the Indianapolis 500, set for Sunday, May 26, 2019, will be the first ever on NBC. The Indy 500 will also be included every year in NBC Sports' Championship Season marketing campaign, which touts numerous high-profile championship events that are presented across NBC Sports platforms from May to July, including the Triple Crown, The PLAYERS, Premier League Championship Sunday, French Open, Stanley Cup Final, Tour de France, and The Open Championship.
The entire Verizon IndyCar Series will receive unprecedented marketing and promotional support from NBC Sports, which will utilize not only its own assets, but many NBCUniversal assets as well. With the Indy 500 and seven additional races on NBC, INDYCAR will have the second-most races on broadcast television in all of motorsports.