The season-opening Australian Grand Prix for the 2018 FIA Formula 1 World Championship produced somewhat of a surprise in race winner Sebastian Vettel, with he and Scuderia Ferrari taking advantage of a Virtual Safety Car to leapfrog Mercedes AMG Petronas' Lewis Hamilton and hold the lead until the race's finish.
News since then has revolved around the aftermath of the event, and a couple teams in particular found themselves under the microscope somewhat.
Below is a look at news from this past week following the Australian Grand Prix.
Haas Asserts that 2018 Car Is Not a Ferrari Clone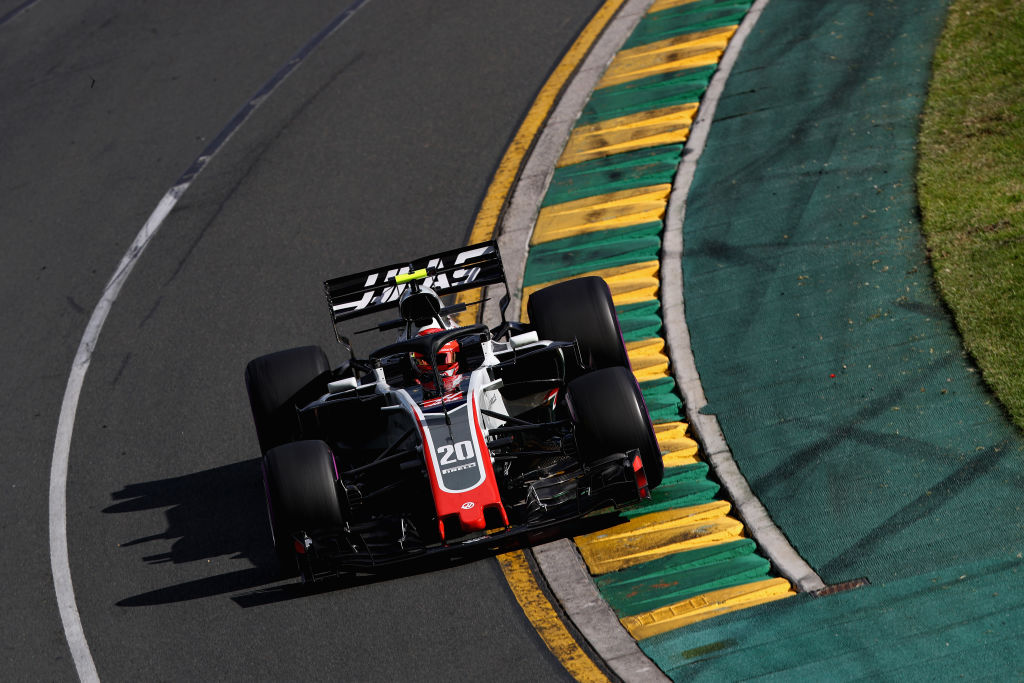 Haas F1 Team has had an association with Ferrari, in that they use Ferrari power units, since it's debut season in 2016. And a few circles, particularly McLaren F1's Fernando Alonso and Red Bull Racing team principal Christian Horner, believe that relationship has become a little close, with claims that Haas' VF-18  is a little too similar to last year's Ferrari SF70H.
Haas team principal Guenther Steiner hit out at those critics this week, dismissing such claims in no uncertain terms.
"They see ghosts," he told BBC Sport. "(They say): 'The car looks very similar to a Ferrari from last year.' So should we have copied their car, which is behind us, or should we go with a car that goes pretty quick? Give me an answer to that."
Steiner added that teams are only being critical of them because of how fast Haas has looked early on, especially in comparison to teams with bigger budgets.
"If you have to justify your incompetence, attack is the best defense," he asserted. "If somebody has double the amount of money and is behind us, whoever owns the team should be asking, 'what are we doing here?'"
Haas showed impressive speed in Australia, with Kevin Magnussen and Romain Grosjean running inside the Top 5 five before the team cross-threaded wheels on their pit stops, leaving wheels loose on both cars when they re-entered the track and forcing them to retire.
Sergio Perez Confident That Force India Can Rebound from Tough Opener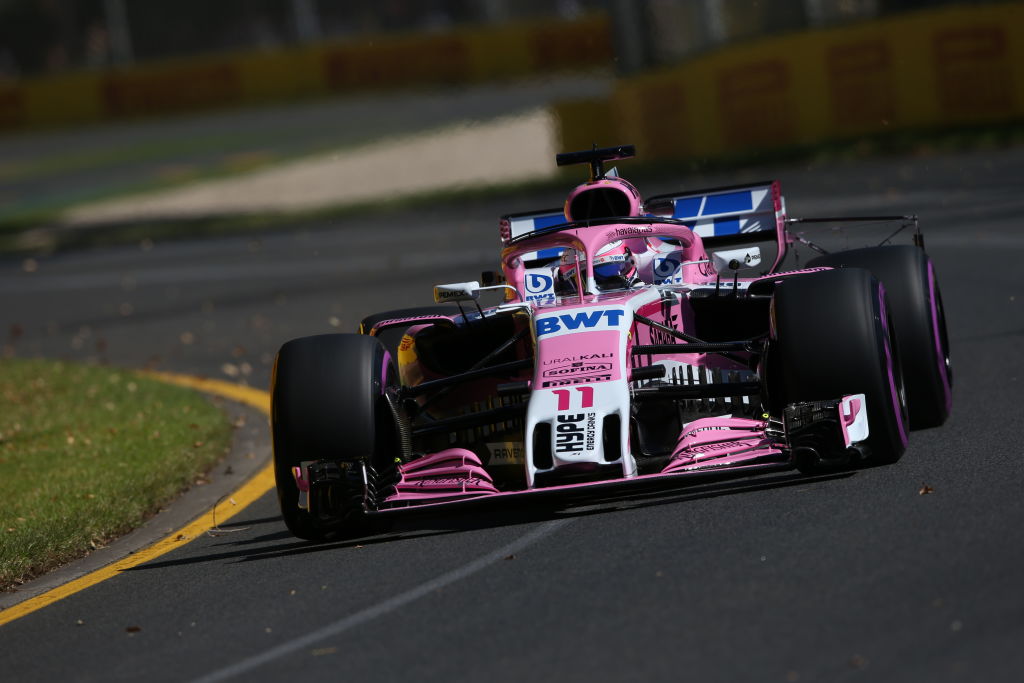 Sahara Force India, which has been the "best of the rest" and finished fourth in the constructor's championship in each of the last two seasons, stumbled out of the gates in Australia.
Neither Sergio Perez nor Esteban Ocon qualified inside the Top 10 – they were 13th and 15th respectively – and neither finished inside the points, finishing 11th and 12th after failing to show the speed that has been on display since 2016.
Perez, however, thinks Australia was more of a blip than a forerunner of things to come.
"It was quite an unlucky weekend for us, but there are still positives to take from this race," Perez said in a piece posted on Crash.com. "We came close to bringing home a point although it was just out of reach."
Perez added that he had the pace to challenge for a points finish in the closing laps, but with overtaking proving difficult, he couldn't find a way around Renault Sport F1 Team's Carlos Sainz Jr. as they battled for tenth, the final points paying position.
"I was pushing throughout the whole race and especially chasing Sainz in the final laps. I got really close to him, but it wasn't enough. Overtaking in Melbourne is very difficult – you could see the same with Bottas who couldn't pass me during the first stint," he explained.
Perez also noted the Virtual Safety Car as a factor in their struggles, highlighting that it worked against their strategy.
"The Virtual Safety Car also didn't help us at all, but that's just how things go sometimes," he revealed. "I am still happy with my performance and the job we did as a team. We will need to move on and keep improving, but I believe we will soon be in a position to battle for points."
Santino Ferrucci to Continue as Haas Development Driver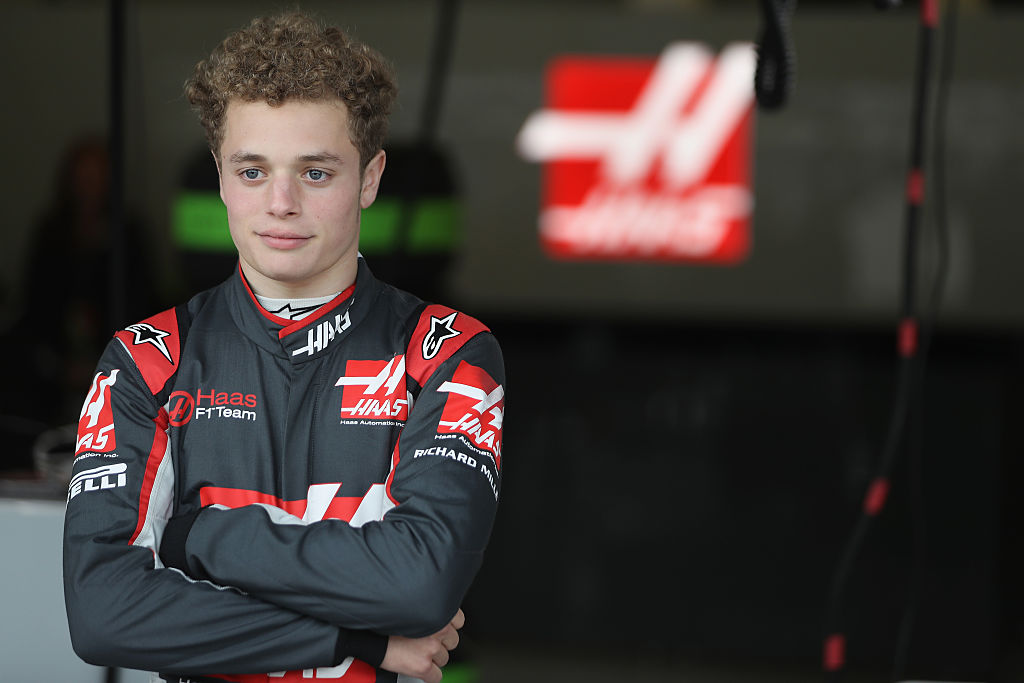 On the American front, Santino Ferrucci, set for a full season in the FIA Formula 2 Championship this year after joining the series midway through the 2017 season, will continue as a development driver with the Haas F1 Team.
"My goal since I began racing is to become a Formula 1 driver, and to be an American who is part of an American team is something I take a tremendous amount of pride in," Ferrucci said in a piece posted on Crash.com.
The 19-year-old is a former winner in the British Formula 3 Championship and has completed two in-season test sessions for Haas – at Silverstone Circuit in 2016 and at the Hungaroring in 2017.
Ferrucci added, "My time with Haas F1 Team has really prepared me for my first full F2 season with Trident, and between the two teams I feel like I'm in the best position to succeed and, ultimately, get to Formula 1."