There's one race down in the 2018 FIA Formula 1 World Championship season, but even though the season-opening Australian Grand Prix answered a couple questions, it posed even more.
As a temporary circuit around Albert Park, the Melbourne Grand Prix Circuit is somewhat of an anomaly on the calendar, so the results from the weekend won't necessarily indicate who is poised to be strong throughout the season.
Still, as the first race of the season, it did shine some light on how the on-track action might look for the rest of the season, and this weekend's Bahrain Grand Prix should shed yet more light on the outlook for 2018.
And as one of two races to run at night – the Singapore Grand Prix is the other – Bahrain is set to be one of the more unique spectacles all year.
Key talking points to keep track of heading into the weekend are below.
Ferrari vs. Mercedes: Who is Top Dog?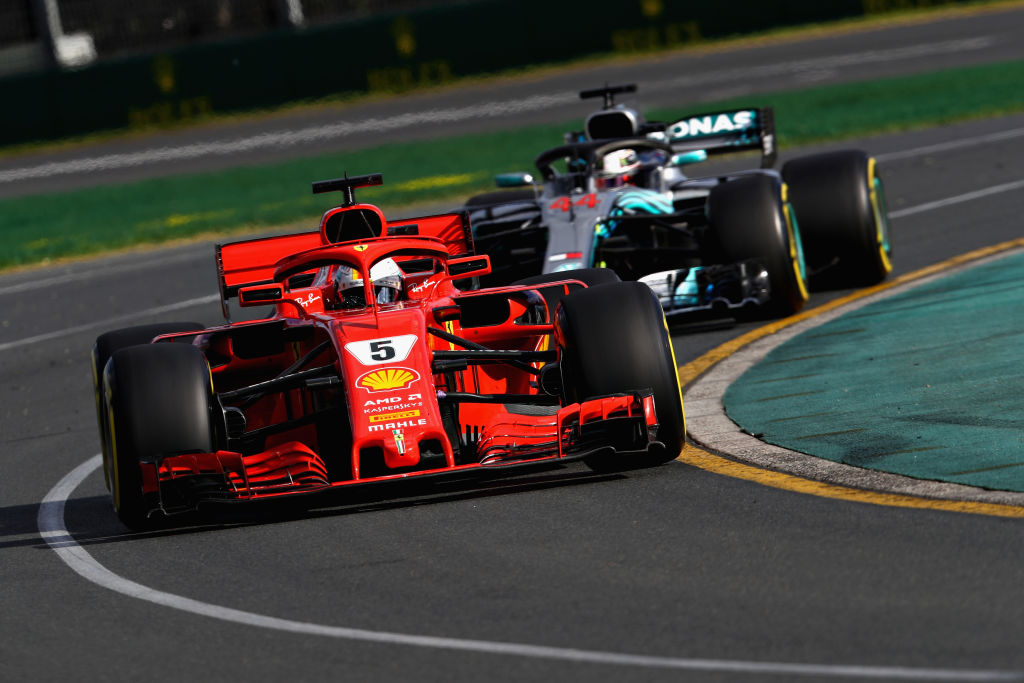 Sebastian Vettel and Scuderia Ferrari capitalized on a Virtual Safety Car in Australia to take victory over rivals Lewis Hamilton and Mercedes AMG Petronas. And they even enter Bahrain as the defending race winners.
Still, Mercedes could easily flip the script, given their dominance in the hybrid power unit era, and their W09 EQ Power+ just might be the fastest car on the grid, evidenced by Hamilton taking pole in Australia by over half a second.
However, Hamilton's teammate Valtteri Bottas isn't so sure that Ferrari is pretty evenly matched with them, despite the pace they showed at the season-opener.
"I think it's going to be a close season. We're not miles ahead," Bottas said in a story posted on Crash.com. "I think Lewis really got everything right in Q3, maybe the other teams' drivers didn't get everything perfect. So I think it's going to be a big battle and it's going to be a tough season."
If Ferrari can be in the ballpark with Mercedes, as they were last year when the teams seemingly traded strengths at every track, then 2018 could see yet another duel amongst them in the driver's and constructor's championships.
And Bahrain should give a better indication of such.
Where Does Red Bull Fall in the Title Picture?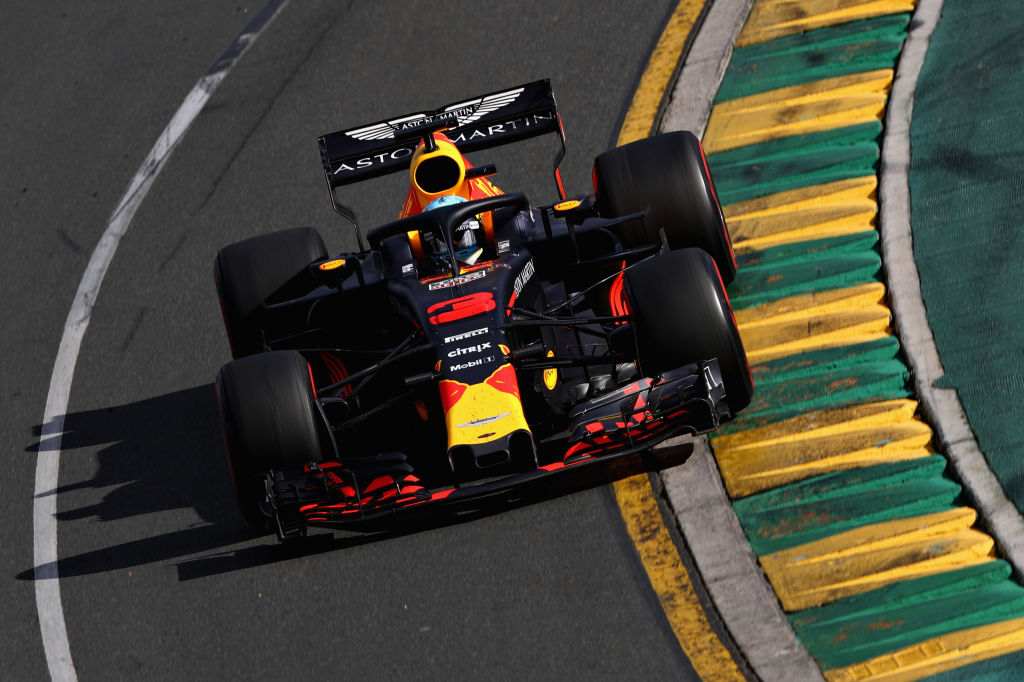 Not to be outdone by Ferrari and Mercedes, Red Bull Racing could be a sleeper in the title chase. Daniel Ricciardo was right on Kimi Raikkonen's gearbox at the end of the Australian Grand Prix and hounded him throughout the second half of the race as they battled for the final spot on the podium, with Ricciardo eventually finish fourth behind Raikkonen.
Teammate Max Verstappen struggled after suffering damage early on that contributed to a spin, though he did ultimately finish sixth.
If they can keep things clean, this is a team that has the potential to mix it up with Ferrari and Mercedes. Both Ricciardo and Verstappen won races in 2017, one for Ricciardo and two for Verstappen, who won two of the final six races.
What's more, Verstappen's triumph in last year's Malaysian Grand Prix came in a straight fight of sorts against Hamilton, as he overtook the Briton early in the race with a daring move up the inside entering Turn 1.
If they build on their Australia pace and can be close to Ferrari and Mercedes, Red Bull could easily find themselves battling for the win in Bahrain, a race they last won in 2013.
Can McLaren and Haas Maintain Their Early-Season Form?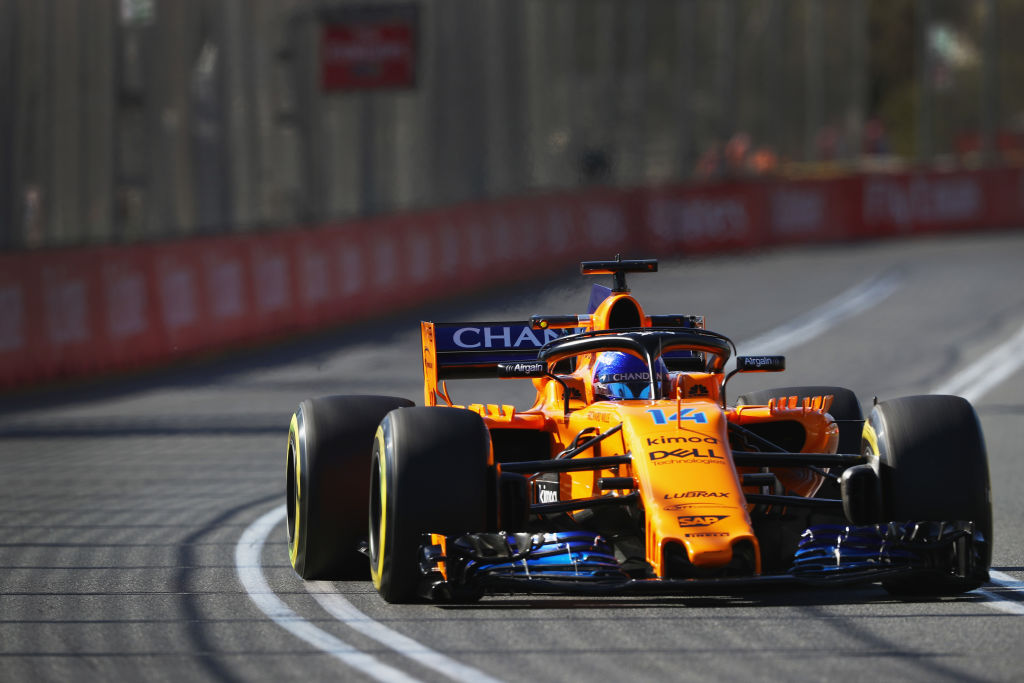 McLaren F1 Team had its best race in years at Australia, with Fernando Alonso finishing at impressive fifth – his best finish since the 2016 Monaco Grand Prix – while Stoffel Vandoore came home in ninth to give McLaren its first double points finish since last year's Hungarian Grand Prix.
Haas F1 Team, too, was fast out of the gates, with Kevin Magnussen and Romain Grosjean running inside the Top 5 before cross threaded wheel nuts on both cars ended their races prematurely.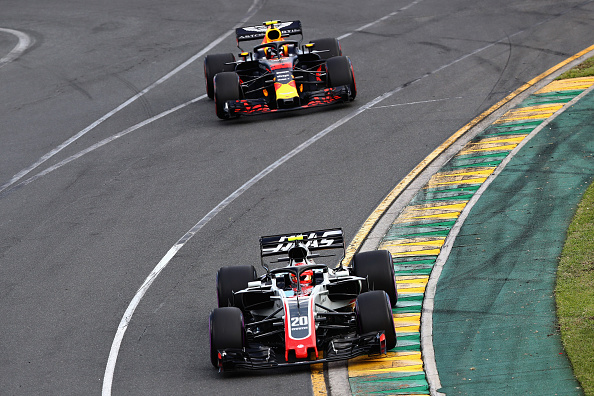 If both McLaren and Haas show similar pace to what they showed in Australian, then the top half of the grid could be in for a big shakeup.
Sunday's Bahrain Grand Prix rolls off at 11:00 a.m. ET.