After fielding single-car entries for the last six editions of the Indianapolis 500, Dreyer and Reinbold Racing will announce Thursday that it will field a second car in this year's Greatest Spectacle In Racing.
2013 Indy Lights champ Sage Karam has already been announced to drive DRR's first entry, the No. 24 WIX Filters Chevrolet. It will mark the fourth time Karam has driven for DRR, with finishes of ninth in 2014, 32nd in 2016 and 28th in 2017.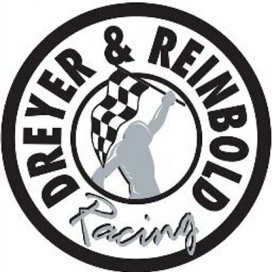 Karam also raced in the 2015 Indy 500 for Chip Ganassi, finishing 32nd.
One name that has been frequently mentioned in the rumor mill to fill the seat of the second DRR entry is 2009 Indy Lights champion J.R. Hildebrand. Two-time Indy 500 winner Juan Pablo Montoya, who does not have a ride for this year's race, is also available, among others.
MORE: Karam reunites with Dreyer and Reinbold for Indy 500 effort
The announcement will be made during a media teleconference at 2:30 p.m. ET. Team co-owner Dennis Reinbold and the second driver will be on the call.
Dreyer & Reinbold Racing is expected to use this year's 500 as a stepping-off point to return to the IndyCar Series with at least one full-time entry next season.
DRR has raced intermittently at Indianapolis Motor Speedway since the 1920s with car builder Floyd "Pop" Dreyer.
Dreyer's grandson, Dennis Reinbold, has served as a car owner in the Indy 500 since 1999 and has recorded four top-10 finishes, including a best of fourth in 2012.