The aftermath of the Chinese Grand Prix has centered around Red Bull Racing and its two drivers, Daniel Ricciardo and Max Verstappen.
While Ricciardo has garnered praise at every turn for a masterful drive from sixth to first in the second half of the race, Verstappen has again come under criticism for overzealous driving in the wake of contact with Scuderia Ferrari's Sebastian Vettel.
A recap of the past news week for the FIA Formula 1 World Championship, and the attention both Ricciardo and Verstappen have garnered, is below.
Ricciardo Surfaces as Outside Title Contender After Chinese Grand Prix Win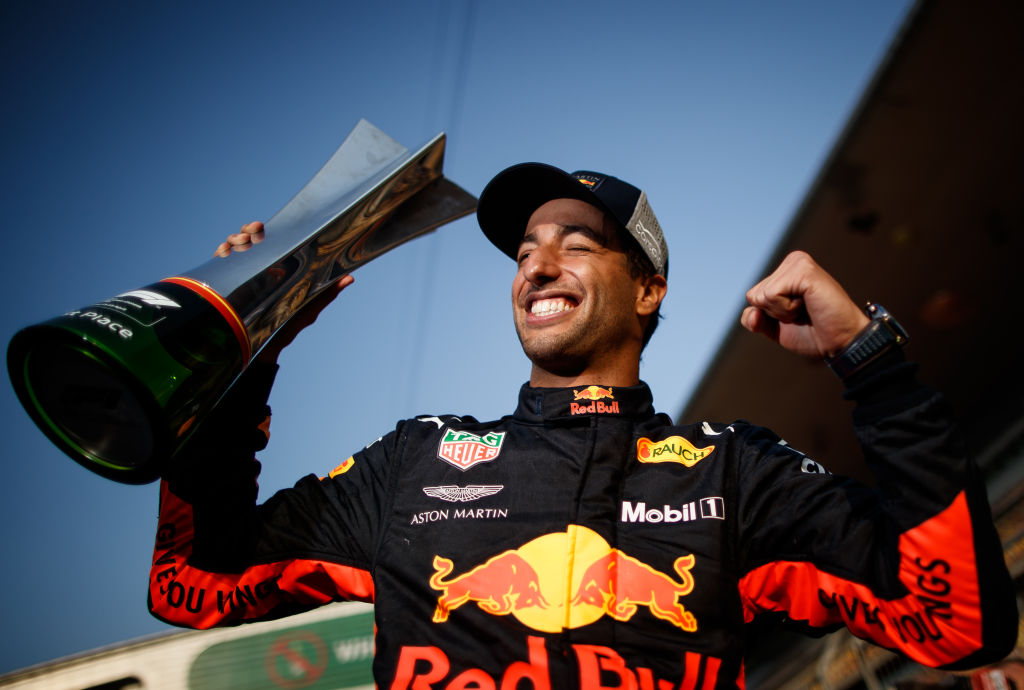 Prior to the Chinese Grand Prix, few would have labelled Ricciardo as a possible title contender, especially in the wake of a mechanical failure in the opening laps of the Bahrain Grand Prix.
However, Sunday's victory in China not only provided a number of thrills for onlookers, it also gave Ricciardo a major boost of confidence, and he asserted afterwards that he thinks a championship push is possible.
"I really feel like, I've said a few times, just give me the chance to be in a title hunt and I really believe I will take it," Ricciardo said in a piece posted on Crash.net. "I feel like I can capitalize on opportunities and I guess [China] was a good example even with a fat lip I am still pretty fast and pretty good on a Sunday."
The victory also comes at an interesting time in Ricciardo's career, as the 2018 season is the final one in his current contract with the Red Bull team. On the market for a new contract, Ricciardo mentioned that he's seeking a two-year deal with whichever team he signs with.
"I don't want to sign anything too long because I don't know where the sport's going," Ricciardo said in an interview with The Times newspaper.
He added, "Ideally, I'd sign a two-year contract. I think two years I can definitely be comfortable with and then see it from there. That third year will be the rule change so I will probably wait and see what happens then."
Ricciardo also added that whether or not he returns to Red Bull is entirely down to the team's performance this year.
"I kind of feel like if they want me to race for them they should contact me, but they haven't," he said. "If we win this year then I'm staying with Red Bull. It's pretty simple. It's really just about performance at the moment."
Jos Verstappen Offers Constructive Criticism to Max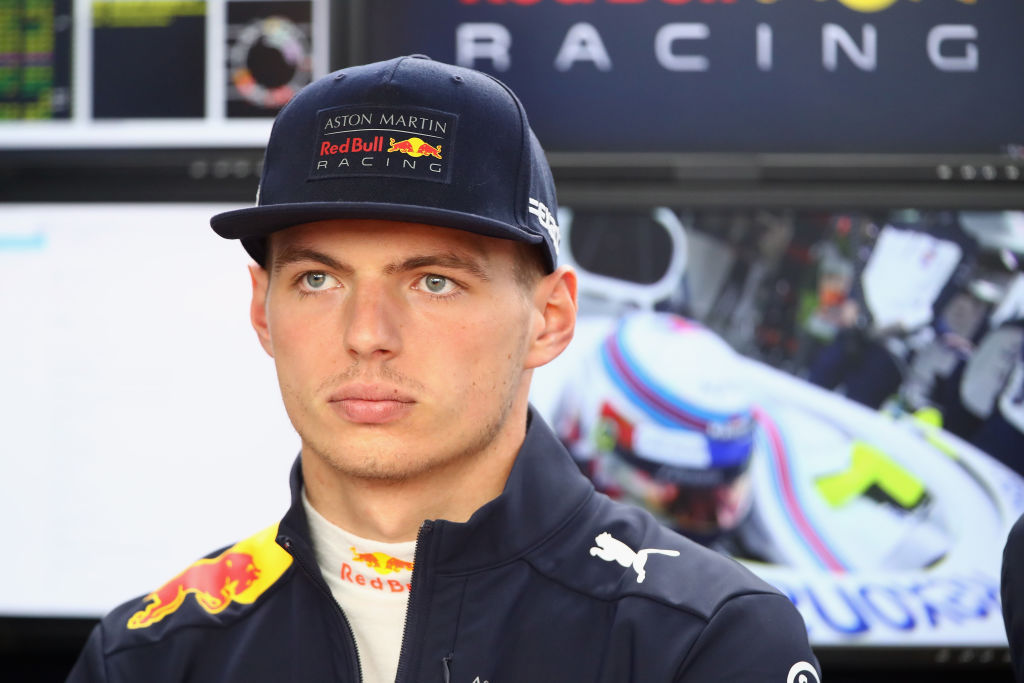 Max Verstappen has again come under fire for overzealous driving, and not just from rivals this time.
Perhaps most notably, Max's father Jos Verstappen, a former Formula 1 driver in his own right, offered his thoughts this past weekend, asserting that Max needs to show more patience and a little better judgment in his overtaking moves.
"The overtake on Vettel really wasn't on. It wasn't possible. It was an error of judgement. In some circumstances Max just has to think more," Jos told Ziggo Sport's Peptalk, referenced in a Crash.net story.
However, Jos also praised his son's driving style, noting that he hopes that part doesn't change.
"I don't want him to change his driving style. He passed two people at the start. He did that perfectly," he added. "That's what we all want to see. But we don't want to see these kinds of actions. He needs to have it under control. He needs to think."
In addition to receiving a 10-second penalty for the incident, Verstappen also received two penalty points, bringing his total to five. A driver who gets 12 penalty points within a span of 12 months is automatically given a one-race ban.
Rubens Barrichello Recovering from Brain Tumor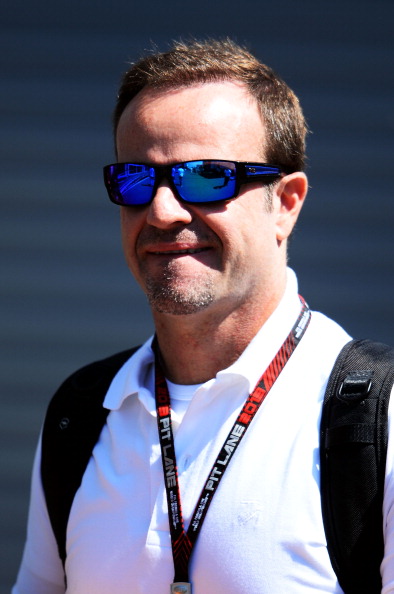 Rubens Barrichello has revealed that he was diagnosed with a brain tumor earlier this year after collapsing in the shower.
After going quiet on social media for several months, the 45-year-old posted a message reassuring fans of his health, and then revealed more in an interview with Brazilian TV network Globo.
"Suddenly I felt a sharp pain in my head. It seemed to be exploding, I had to fall on the ground and only after a few minutes I managed to reach my wife Silvana to ask for help. I immediately realized that it was a serious problem," Barrichello said of the ordeal in an emotional interview.
Barrichello, whose health has appeared to improve in recent weeks, revealed that the recovery process has been nothing short of miraculous.
"I feel like a miracle," he said. "(The doctors) told me that only 14 percent of the people who suffered this type of problem then managed to recover completely.
"I am still going through exams and so on, but I am honestly great and the difficulties in life are the ones who show us how to grow and how to be better."